Essential luxury bathroom accessories to furnish your stylish bathroom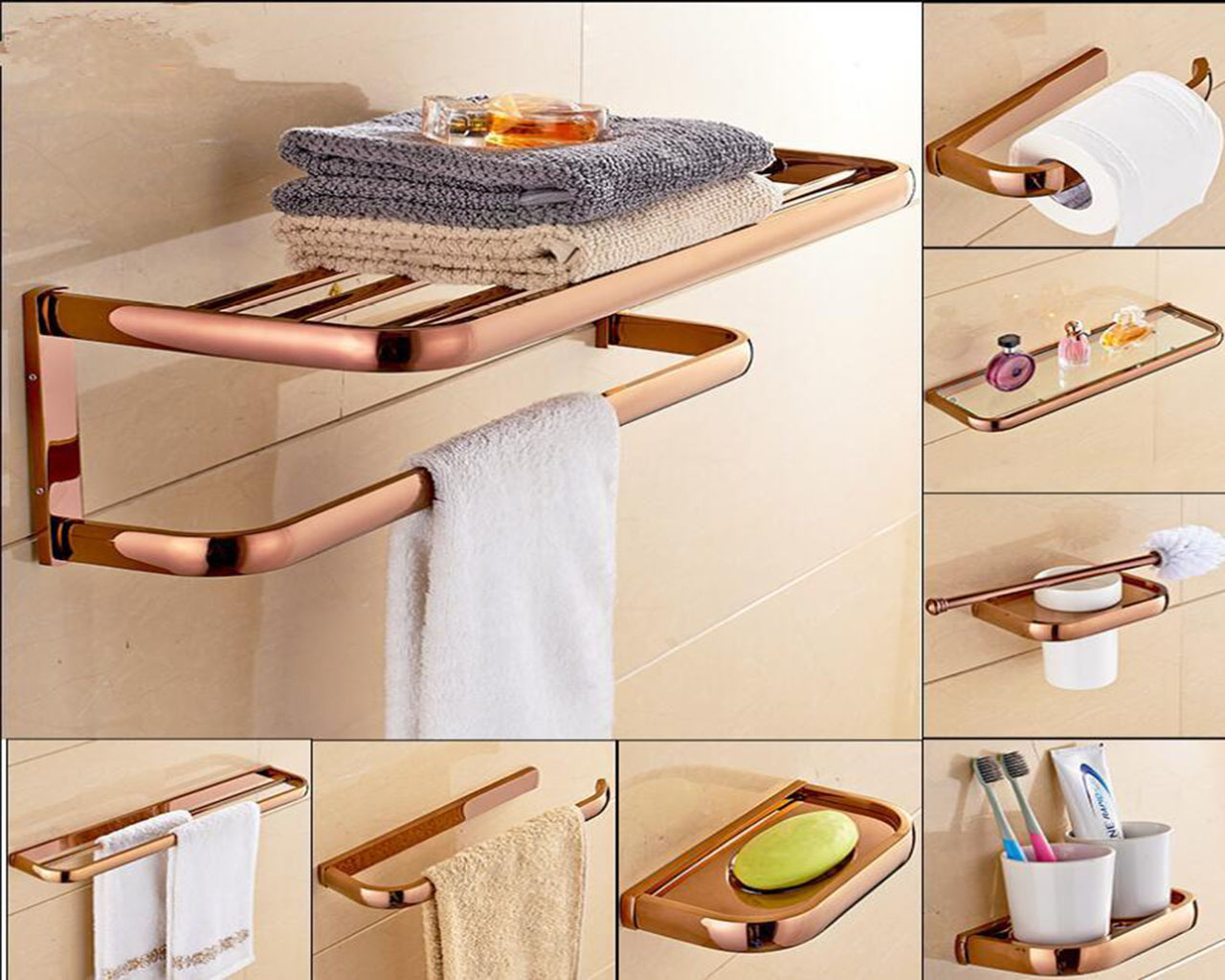 Adding the right bathroom accessories to your bathroom can change the whole vibe. The perfect luxury bathroom accessories would add real charm to your bathroom. We know the bathroom is such an important part of one's life.
Luxury bathroom accessories are what make the bathroom look more lavishing and eye-pleasing ad compared to an average bathroom. Finding perfect bathroom accessories can be a tough choice under a budget that gives the feel of a luxurious bathroom. Choose us and find the perfect bathroom accessories. We have multiple options the decorate your bathroom providing a luxurious feel.
Our brand has proved that bathroom accessories products provide a luxurious feel in the bathroom. Some luxury bathroom accessories range includes soap dishes, soap baskets, towel shelves, napkin holders, robe hooks, finesse collections. All the accessories are made with premium quality products, which further flatter the luxury of your bathroom.
Let's take a look at the 4 luxury bathroom accessories
The new and stunning trend in bathroom accessories. In this fast-forward world, the use of robe hooks has become an important part of house owners. Our hooks are made of premium quality and are highly durable. It can be used in multiple areas and has the most versatility. Different varieties of hooks in different colors, styles, and sizes come, you can choose according to your bathroom need or theme.
Adding a towel rack in your bathroom makes it look clean and subtle. Choosing a wider towel rack provides more sophistication to the space while the towel ring provides a more casual look. The towel rack is used in the bathroom and makes it even more convenient and beautiful.
We all know that a soap dish can make a big difference in your bathroom. A soap dish is available to every house owner. Finding a perfect dish is as important as it changes the whole look of your bathroom space. We recommend you place your soap dish near the shower area. The placement will not only help you to access the soap easily but also it will protect it from the other accessories.
A highly equipped basket is a great choice for your bathroom. We have different types of baskets available for your perfect use. A bathroom basket helps your bathroom products to be put in a particular space, we are sure you don't want your bathroom to look messy all the time. The basket helps you to arrange all your product and make them look well cleaned.
Buy Lycos luxury bathroom accessory that is good for extra glamour to your bathroom.
One of our favorite bathroom storage ideas is to combine open shelves and cabinets to create s storage. And it's interesting to look at.
If you are planning to buy Bath Accessories! Pick up your phone and mail/call us. We surely give you an attractive offer.
We are supplying our products, from an individual to a giant company.
So whoever you are we cares for you!
Along with Tiles we are also the leading manufacturer of Sanitary ware, Bath accessories, Faucets, Shower etc.
We have lots of Verities, designs, and Patterns in tiles.
Check out our Facilities and Packaging Detail for brief information.
We have our own QC team so as to make sure that we deliver AAA grade quality products.
We give you quality trust and our 24-hour manpower support.
Lycos Ceramic growing faster day by day and you can be the witness of it.
Buy tiles today and join the venture of quality.
We have a wide range of amazing sizes and patterns that will leave you speechless.
To download our product catalogue and you can visit our E-Catalogue Page.
To see our global market, you can visit our Global Market Page.
Check out our Products.
Regarding any Queries
For any products inquiry, you can directly contact
Mr Raj Patel
export@lycosceramic.com