Ceramic Tile Trends for Home Interiors 2022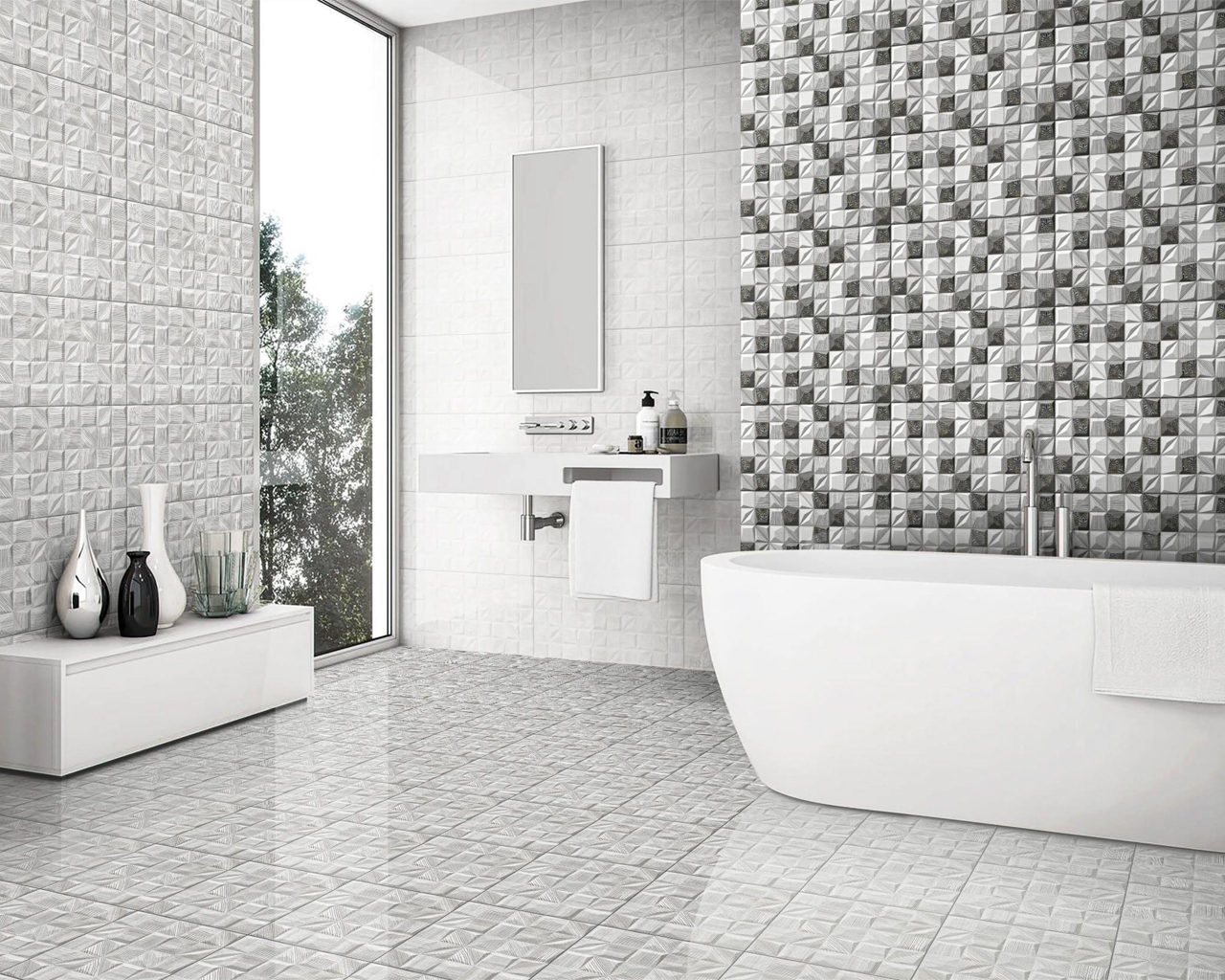 Ceramic tile is the ideal tried and tested tile type, with durability and style that makes them the perfect addition to your house build or revamping in 2022.
Unlike some other tile types and flooring materials, ceramic tile offers a modern, hard wearing surface that is easy to maintain and can be easily styled to suit your home interiors.
At Lycos ceramic, we love the versatility and low maintenance nature of ceramic tiles in the world.
Read on below to find out our amazing tips on what ceramic tiles in the world should be part of your house this year.
Tile with a pattern or decorative features offers endless possibilities for you to add color, style, and texture to a space that may be boring or old.
Utilizing decorative tile in your space might seem like a bit of a scary concept if you love your monochrome or minimalist style, but tile like mosaics are a great way to bring color and flair to any space.
At Lycos ceramics, we stock an extensive range of high quality mosaic tiles.
Patterned tiles in an encaustic style can bring an extra wow factor to any space. Patterned tile is a popular choice of our customers for feature walls.
If you are looking to brighten up a space, particularly a space with limited natural light, white tile can be used on the floor or wall to help the space appear larger and brighter.
White tile come in all shape and size to suit your decor.
Stone look tiles can handle high traffic areas and are moisture-resistant, so they work well as both floor and wall tiles in your bathroom, garden, and kitchen.
For a perfect stone look floor tile to suit your entire house. You can't go past the natural – a 600mm x 600mm matt finish floor tile that captures the warmth and beauty of natural stone with a neutral color tone.
Choose a wide range of ceramic tiles from Lycos.
Lycos lets you choose from a range of highest-quality tiles from leading floor tile manufactures, wall tile manufactures, vitrified tile manufactures, and porcelain tile manufacturers in India.
We have lots of Verities, designs, and Patterns in tiles.
Check out our Facilities and Packaging Detail for brief information.
We have our own QC team so as to make sure that we deliver AAA grade quality products.
We give you quality trust and our 24-hour manpower support.
Lycos Ceramic growing faster day by day and you can be the witness of it.
Buy tiles today and join the venture of quality.
Along with Tiles we are also the leading manufacturer of Sanitary ware, Bath accessories, Faucets, Shower etc.
We have a wide range of amazing sizes and patterns that will leave you speechless.
To download our product catalogue and you can visit our E-Catalogue Page.
To see our global market, you can visit our Global Market Page.
Check out our Products.
Regarding any Queries
For any products inquiry, you can directly contact
Mr Raj Patel
export@lycosceramic.com