December 4th, 2021 by
admin
The world is stunned over the emergence of a new coronavirus variant or omicron from South Africa.
There is tremendous concern over this as the variant is highly contagious.  
The world health organization is extremely wary of the new variant.
There is no clarity whether an omicron is similar to the coronavirus, there isn't much information. Also, it is not known whether a variant is as severe as the coronavirus, where the existing vaccines can offer protection against it, and whether the same methods of testing can be used.
The who said they will make an announcement after a few weeks of research. The reason for the emergence of omicron is because as compared to other countries, South Africa has hardly vaccinated any of its citizens this enables the virus to spread and mutate into the omicron.
Several countries have also banned travelers from south Africa as its neighboring nations because of the threat of omicron infections.  
However, still it has now popped up in several other countries, leaving governments around the world scrambling to stop the transmission. 
The omicron cases have been reported in  11 countries these are Australia, Italy, Germany, the Netherlands, The united kingdom, Israel hong kong Botswana, Belgium, Switzerland, and Canada. 
Governments are under a lot of stress to manage the outbreak an Indian man who had recently returned from South Africa has tested positive for the coronavirus after arriving in Chandigarh.  
government officials are very concerned about this one of his family members and a domestic help has also tested positive for covert 19  tests are being done to check whether it is the omicron variant. 
Researchers in South Africa and around the world have come up with some information about the new variant.  just like the coronavirus has some symptoms so does the omicron. let me tell you about them
Omicron symptoms
Patients infected with this strain show extreme tiredness. this is not limited to any age group. 

Patients have dry coughs a lot of body pains and night sweats.

There is no major drop in oxygen saturation levels like that of coronavirus patients.

Patients infected with the omicron strain have not reported a loss of taste or smell like the previous covet patients.

They have only complained of a scratchy throat.

According to researchers only a  few patients have reported a slightly high temperature.

Most patients of an omicron strain have recovered without hospitalization.
Lycos Ceramic advises you and your loved ones to be safe and healthy.
No comments yet
July 3rd, 2021 by
admin
What is the Delta Plus Variant?
Public health officials in India are talking about another coronavirus variant, which they are calling "Delta Plus variant."
The Delta plus variant is a mutant version of B.1.617.2  strain known as the delta variant.
For comparison at the original strain, the alpha variant now the delta one, we noticed that there is a difference in transmissibility.
This variant was more dangerous than the original Delta variant.
Variants of Concern (VOC)
Among the factors that the WHO has considered for the operational definition for variants of concern are :
Increased transmissibility.

Stronger binding in receptors of lung cells.

Potential reduction in monoclonal antibody response.
Where has the Delta Plus Variant been Detected?
India has reported around 40 cases of delta plus variant in Maharashtra, Kerala, and Madhya Pradesh.
Besides India, it has been found in 9 other countries in the USA, UK, Portugal, Switzerland, Japan, Poland, Nepal, China, and Russia.
Symptoms of Delta Plus Variant :
Fever, dry cough and feeling tired.

Chest pain.

Shortness of breath or difficulty breathing.

Common symptoms sore throat.

Loss of taste and smell.
Delta Plus Variant Precautions :
Stay home or go out only when extremely necessary.

Maintain a distance of 6 feet while meeting people.

Use sanitizer when meeting people.

Wash your hands with soap for 20 seconds several times a day.

If you have to go out of the home for important work, then use a double mask.

Vaccination should be prioritized.
Are Vaccines Effective Against this Variant?
Covishield and covaxin are effective against the delta variant, studies are underway in India to assess the effectiveness of vaccines against delta plus.
Lycos Ceramic advises you and your loved ones to be safe and healthy.
No comments yet
June 15th, 2020 by
admin
When was the last time you called your relatives? Lets talk about to be kind.
When was the last time you called your grandparents?
When was the last time you met your school friends, college friends?
Did you ask your colleague why he/she didn't come to office the other day? And if they had called in sick, did you call to check if they needed anything?
It is important we reach out, speak, help & seek help.
We're going through tough times, Some have lost their jobs, some are away, from family during this global pandemic, some lost their loved ones without them by their sides…
Life is tough and you don't know what the other person is going through.
Your 10 minutes can change someone's life.
Be Kind to one another and Help each other in whatever way you can.
Think about someone! whose need your help? pick up your phone and call them now or meet them.
We are human, only we can make change in this world.
Take responsibility, Take Decision, Make life beautiful.
Visit our website regularly for this kind of topics.
Thank you, HAVE A GOOD DAY.
To see our Products Click Here
To see our Google Business Click Here
No comments yet
June 13th, 2020 by
admin
"Every human is important and Every human is equal"
In these days we are fighting against world pandemic corona virus (covid-19). Every individual country is affected!
World is suffering from this decease that how they and their family will survive. Peoples businesses, peoples jobs are biggest anxieties today. We just need to do support to our government and our country, and follow the guidelines and keep updated to it.
Lets hope and believe to our scientists and doctors that they will get success to invent Vaccine soon.
Apart from Covid-19, Today's one of the major issue is Racism.
We heard many stories but we ignored… Why!
Why we ignored these stories about someones trouble right?
We need to do something before it become bigger and bigger.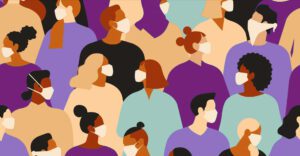 Lets understand this issue…that
What is Racism?
Racism takes many forms and can happen in many places. It includes prejudice, discrimination or hatred directed at someone because of their color, ethnicity or national origin. People often associate racism with acts of abuse or harassment; however, it doesn't need to involve violent or intimidating behavior. Sometimes it can occur in more subtle ways, but is also wrong.
Much of the racism that occurs can be characterized as casual racism– everyday incidents of racism that aren't necessarily violent or consciously malicious, but perpetuate stereotypes about different cultures through jokes and offhand comments.
Color racism cases are are also increases, recently we heard that why George Floyd's death sparked violent protests across the United States. Government need to stop this incident and make some strong provision in Constitution related to Racism.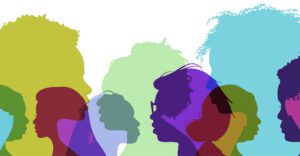 We, here at Lycos follows all our managements guidelines about Equality. For us every our employee is important and equal. And we also want to encourage the society and the world, that we need to do some seminar or webinar against it and support gender equality.
Racism will not stop only by strict action, we need to change the thought power behind it. We need to stand together & pledge to do better at fighting racism.
Lets not only make change, be the change:)
Share this post if you agree.
To see our Products Click Here
To see our Google Business Click Here
For Products Inquiry Email: export@lycosceramic.com
No comments yet
April 13th, 2020 by
admin
The corona virus outbreak has shut down factories and workplaces worldwide, impacting the global supply chain at every level. Businesses in the world are scrambling to make sales and meet demand, as the nation practices social distancing, avoiding public spaces and mass transportation.
There are few highlighted points which we need to look after.
Create a Plan
As corona virus spreads, more businesses are putting safeguards in place to protect their companies and employees. A key precaution many business owners are taking includes creating or revamping an emergency preparedness plan. If you haven't created a plan yet, it's time to giddy up, employers!
Invest in work from home technology
While most people likely have a phone, a computer and an internet connection. some may not have enough bandwidth to do the kind of work they do at the office at home.
Some companies may also not be set up with the right collaboration tools, such as internal communications programs or secure Wi-Fi networks to allow for remote work.
Inform employees About Updates
No one likes being left out of the loop, especially when something like the corona virus strikes. When it comes to protecting your business, you must, must, must communicate with your employees and keep them up-to-date.
Keep your employees informed 
Just like managers and supervisors, you absolutely need to keep your employees posted, too. To communicate corona virus related news to your employees, you can send out messages or emails or have a mandatory company meeting.
Create a disaster preparedness policy 
A lot of companies haven't planned for a crisis on this scale, As many are finding out now, they need one, says Lycos. A good plan will cover a number of things, including procedures around remote work. It should spell out how people should work from home and what tools they'll need to get the job done; how to handle travel; what to do about meetings and more.
To check out more Click Here
We all need to be together in this pandemic. Lycos Ceramic is contributing in the humankind, do you?
Email: export@lycosceramic.com
No comments yet
April 3rd, 2020 by
admin
What is corona virus disease 2020 (COVID-19)?
Corona virus disease 2019 (COVID-19) is a respiratory illness that can spread from person to person. The virus that causes COVID-19 is a novel corona virus that was first identified during
an investigation into an outbreak in Wuhan, China.
How does COVID-19 spread?
The virus that causes COVID-19 probably emerged from an animal source, but is now spreading from person to person. The virus is thought to spread mainly between people who are in close contact with one another (within about 6 feet) through respiratory droplets produced when an infected person coughs or sneezes. It also may be possible that a person can get COVID-19 by touching a surface or object that has the virus on it and then touching their own mouth, nose, or possibly their eyes, but this is not thought to be the main way the virus spreads.
What are the symptoms of COVID-19?
Patients with COVID-19 have had mild to severe respiratory illness with symptoms of
fever
cough
shortness of breath
How can you help to protect yourself and your family?
People can help protect themselves from respiratory illness with everyday preventive actions. 
• Avoid close contact with people who are sick.
• Avoid touching your eyes, nose, and mouth with unwashed hands.
• Wash your hands often with soap and water for at least 20 seconds. Use an alcohol-based hand sanitizer that contains at least 60% alcohol if soap and water are not available.
If you are sick, to keep from spreading respiratory illness to others, you should
• Stay home when you are sick.
• Cover your cough or sneeze with a tissue, then throw the
tissue in the trash.
• Clean and disinfect frequently touched objects and surfaces.
Lycos Ceramic advising you to stay at home for better world.
No comments yet