4 Tips to Redesign Your Bedroom on a Budget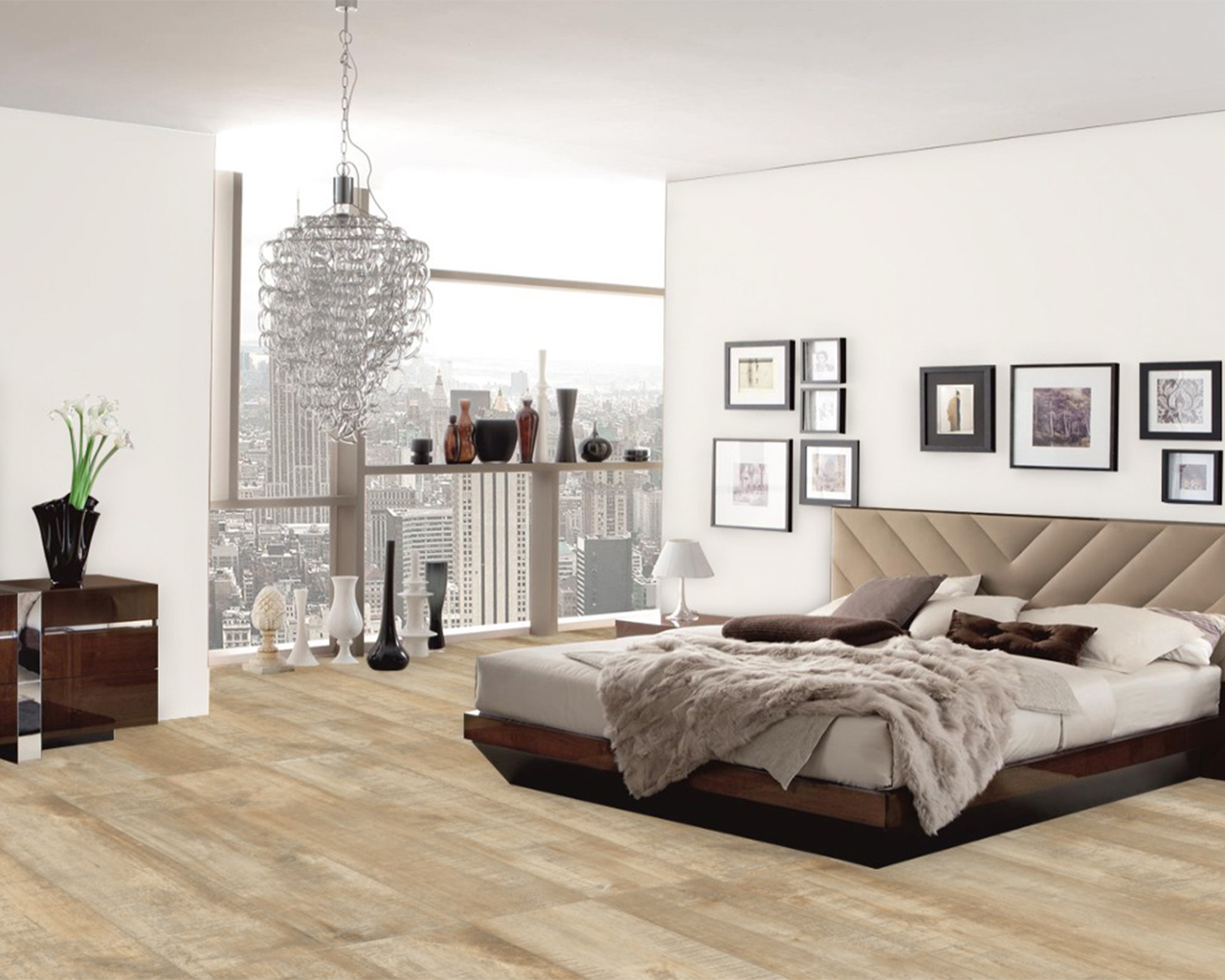 Whenever you think about Redesign Your Bedroom with a low budget, you suddenly get rid of the idea without giving a thought whether it is even nearly possible to remodel the entire bedroom spending a hefty amount.
We had always been in an impression that remodeling and remaking of the rooms are the interests and hobbies of rich people. However, people on a low budget are also entitled to design their bedrooms without paying too much for stuff.
Discussed below are some of the best low-cost tips that you can learn to Redesign Your Bedroom so perfectly without paying a load of money. These tips are completely affordable and will help you a lot in changing the complete look of your bedroom.
Redesign Your Bedroom on a Budget
Switch up the layout
Changing the layout of the bedroom is the best way to bring about a large change with zero cost. By dedicating some time and energy to your cause, you can change the place of your furniture to give the room a new look. When you move things around, try to get rid of the unnecessary piece so that you can create a clutter-free area. Getting rid of the extra furniture will also open up some free areas in your bedroom. By changing the direction your bed is placed in, you can simply a completely new orientation for your bedroom.
Change Your Bedding and Throw Cushions
The bed is the focal point in the room, so it needs to be presentably placed and decorated, with clean linens. Add more cushions to the bed for more comfort, and experiment with the designs. Changing the bed sheet and cushion cover or your duvet can be the most effective and again, low-cost, small change that you make to make the room look best.
Choose the bedding color that's completely different from your current option or collection and see a big impact. While bedding works in all seasons and can easily be layered with a cozy wool blanket in the winters or lighter boho design cushions om summers. Florals, shades the options are endless. Try out new patterns!
Use your floor to create an impact
Changing your floor tiles can help create a completely new area for you. Add wooden finish floor tiles to give your bedroom a warm and welcoming look, or opt for glossy finish tiles to give your bedroom look attractive. If adding tiles is not in your budget, you can elevate the floor by adding a pretty rug or by replacing the rug you already have. Add a thick carpet for a rich feel under your feet every morning or a vintage kilim that will add some color and design to your bedroom.
Repaint the walls
Paint on the wall is considered as one of the things that start to make the look of the bedroom old and dull. You can bring the paint cans and begin painting the walls in various colors to brighten up the bedroom. You can go for any specific theme as well, and accordingly, use the fabric in the room the same way to change the entire look of your bedroom.
We have lots of Verities, designs, and Patterns in tiles and sanitary ware.
Check out our Facilities and Packaging Detail for brief information.
We have our own QC team so as to make sure that we deliver AAA grade quality products.
We give you quality trust and our 24-hour manpower support.
Lycos Ceramic growing faster day by day and you can be the witness of it.
Buy tiles today and join the venture of quality.
Along with Tiles we are also the leading manufacturer of Sanitary ware, Bath accessories, Faucets, Shower etc.
We have a wide range of amazing sizes and patterns that will leave you speechless.
To download our product catalogue and you can visit our E-Catalogue Page.
To see our global market, you can visit our Global Market Page.
Check out our Products.
Regarding any Queries
For any products inquiry, you can directly contact
Mr Raj Patel
export@lycosceramic.com
Business Opportunity for Small Businesses
You are rare! Seriously you are very rare, beacuse you got the place for business opportunity.
Big question… why? because you choose Quality. What is big in that? like everyone choose quality, right!
You choose quality at right place.
Yes!
Lycos Ceramic is worlds leading manufacturer and supplier of tiles, sanitary ware, bath accessories, faucet, shower, kitchen sink, bathroom vanity/cabinet and many more products. So this is the place where you can get every building material easily so you can fulfill your dream constrution.
Lycos belongs to quality and Quality belongs Lycos.
We are standing in the market with Quality Statement, beacuse of our teams dedication towards quality.
There are approximate 200 countries in the world. And we are supplying our products to more than 110+ countries.
It means we covered 50% of the globe.
What is the benefit of it?
We proudly say that we know!
Lycos Ceramic knew that which country requires what? We know each countries documentation process, shipping process, transpiration process and all the other legalize process.
Lycos Ceramic is a hard core Quality enthusiast.
Okay. That was our introduction.
Lets talk about characteristics and facts!
We are based in ceramic hub Morbi,India with 100k square meter plant and 20 million yearly tile production capacity.
20000+ designs, 1000+ clients, 110+ countries supplying, our 1000+ heroes dedication towards Lycos Ceramic. These are the numbers of our success.
Lets talk about the product
We will give you every possible sizes which are uses by the world.
We will give you every possible designs which are entire world looking for so grab this opportunity.
Lycos ceramic has a huge experience in International market so we are always present Innovative product range available in different sizes. We truly have an Ethical and long term business relation with our clients and customer.
So let's use our decades of experience to help you find what's suitable for your dream business/home.
Its an opportunity for who wants growth in their life so they will become small to big.
Shop keeper, retailer, wholesaler, trader, e-commerce, supplier, importer, even exporter also and home owner also grab this opportunity for home decoration.
If you want product with quality, design and brand trust make a call today!
so these are the things we do for art lover of construction.
Checkout some of our Tile Catalogue
New Collection 2020 of 600x1200mm
To download our product catalog and you can visit our E-Catalogue Page.
To see our global market, you can visit our Global Market Page.
Check out our Products.
Regarding any Queries
For any products inquiry, you can directly contact
Mr Raj Patel
export@lycosceramic.com
Conclusion :
Do this Blog helpful to you? Please let us know. You can also get update via Social Media or if you want to know about exciting offers, news, events and sale so dont wait for more. Register your Email in subscriber list below.
There are many Blogs which helps you a LOT, to check out Click Here.
Growth is the nature of Life:)