Step Riser Tiles – Best option to select staircases by Lycos ceramic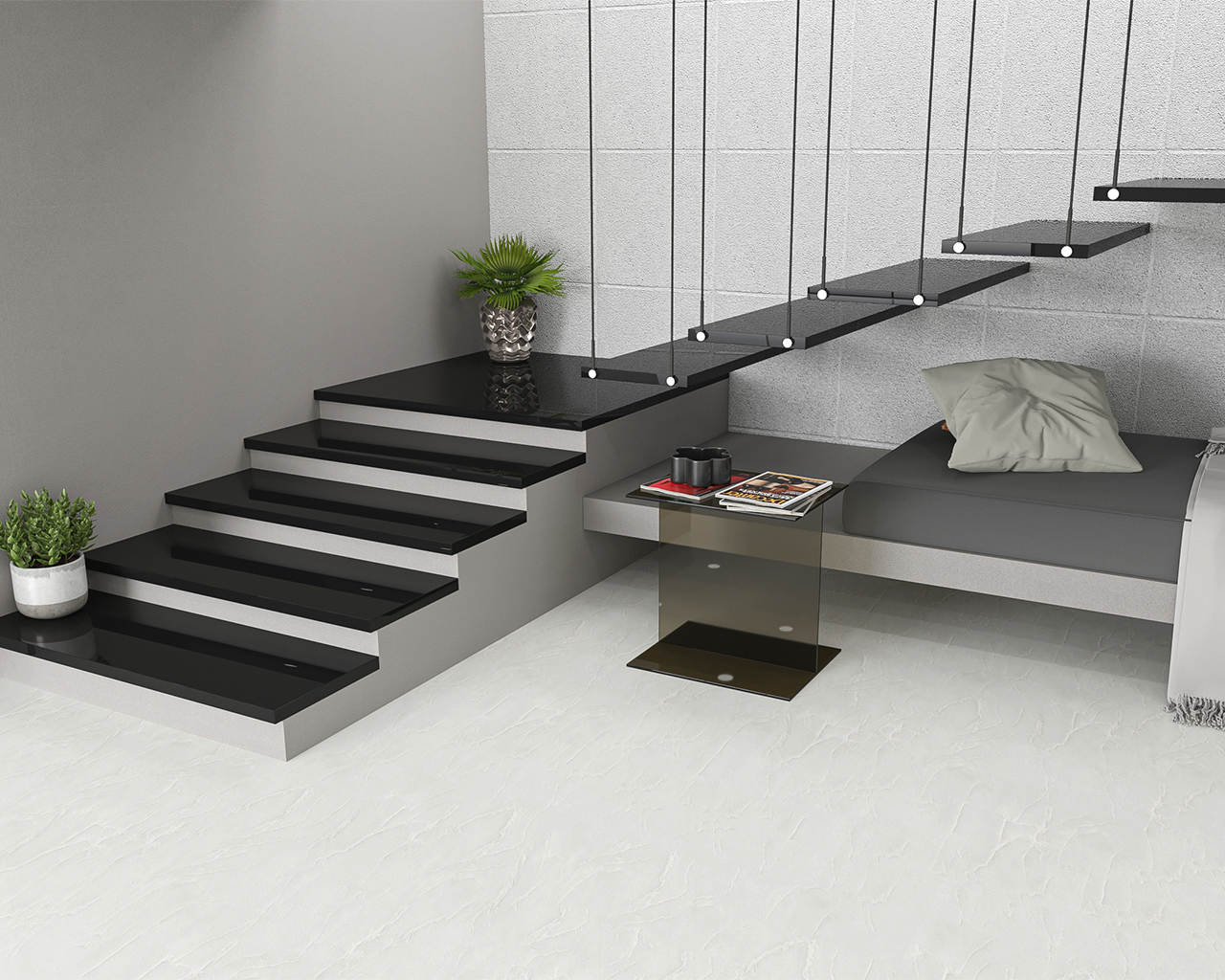 Adding a tile to your stairs will increase its beauty tremendously. Some of the continuous mistakes people are prone to make are not checking the color, and quality of the material. There are the possibility that tiles might end up being of bad quality and might not be able to withstand daily wear and tear. So selecting the right tile can be daunting. To lessen your burden, this article explains the benefits of using Lycos ceramic step riser tiles for your stairs, which is one of the most trending stair tile materials nowadays.
Abrasion Resistant
The first tip that must be kept in mind when looking for suitable stair tiles is to look for options that have high load-bearing capacity. It should be non-slip, highly resistant to water, and durable. If looking for suitable tiles for outdoor steps, ensure that it is resistant.
Full body tiles
Lycos step riser tiles are hard, dense, solid, and full-body tiles making them resistant to most heavy impacts and stresses. As it is non-porous in nature, it is able to repel liquid penetration. This makes the tiles stain resistant as the staining agents cannot penetrate down easily through the tile material. Lycos ceramic full body step riser is available in various colors, making it the trending floor material for your staircase.
Unique Colors and Designs
These are available in unique colors and design that adds an attractive appeal to the space where it is installed.
Easy to clean and maintain
Lycos ceramic step riser is stain and water-resistant which makes the material easy to maintain. Spills can be spot cleaned with warm water while sweeping will keep loose debris off the floor. Also, it is resistant to cracking and damage from stress and physical impacts. However, if a tile is damaged, it is not difficult to remove and replace with another.
Choose a wide range of Tiles from Lycos
We have lots of Verities, designs, and Patterns in Step Riser Tiles.
Check out our Facilities and Packaging Detail for brief information.
We have our own QC team so as to make sure that we deliver AAA grade quality products.
We give you quality trust and our 24-hour manpower support.
Lycos Ceramic growing faster day by day and you can be the witness of it.
Buy tiles today and join the venture of quality.
Along with Tiles we are also the leading manufacturer of Sanitary ware, Bath accessories, Faucets, Shower etc.
We have a wide range of amazing sizes and patterns that will leave you speechless.
To download our product catalogue and you can visit our E-Catalogue Page.
To see our global market, you can visit our Global Market Page.
Check out our Products.
Regarding any Queries
For any products inquiry, you can directly contact
Mr Raj Patel
export@lycosceramic.com