How to Choose the Suitable Counter top Wash Basin for Your bathroom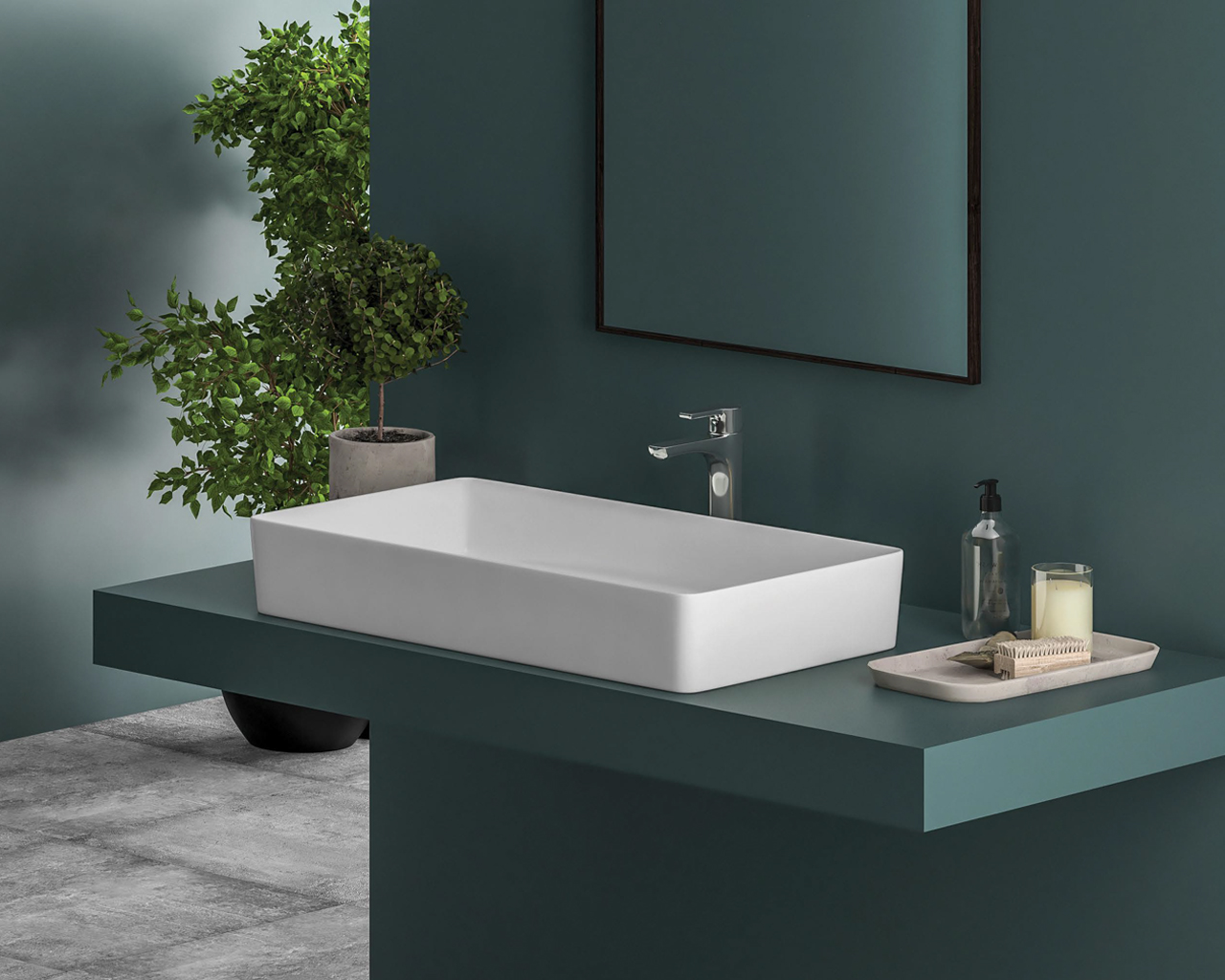 As you enter the bathroom, the first thing you come across that also defines the style of your bathroom is the counter top wash basin. Countertop wash basin is the focal point of the bathroom that needs attention. That is the reason why designers curate the wash basin the first thing. While deciding upon the theme of the bathroom.
Choosing the counter top wash basin is the first step taken while decorating a bath space as it sets the tone of your bathroom. When choosing a wash basin has lots of variables to take into consideration like functionality, space, and shape. Different types of counter top wash basins are used for functionalities and space available in your bathroom. Here we will discuss the most trending and widely used basin called counter top wash basin.
This type of sink is self-rimmed and drop-ins that easily fits into the counter top or is installed over the counter. Counter top wash basin have become an integral part of luxurious bathrooms at home and in public places. Counter top wash basin come in various shapes, sizes, and designs with a great aesthetic appeal that never goes wrong on the decorative front.
Advantage:
The shape is also more diverse and has a high face value.
Can be applied to any countertop material.
Easy to make and install.
Here is the most widely used wash basin that you get over the counter or you can buy a wash basin:
Looking to take your bathroom to the next level? If yes, take a look at our large range of oval counter top basin.
This basin defines designer and gives a minimalistic look to your bathroom. They effectively create a spa like a bathroom feel.
The ideal solution for creating a graceful appeal in your bathroom, this particular model enables you to indulge in design, in your very own house.
If you desire a designer and innovative basin in your bathroom, then why not check our large range of round counter top basins.
In a compact, sophisticated and elegant design, the square countertop wash basin evokes a neat and minimalistic appeal.
They are well fitted in the small bathrooms as well as larger ones.
If you are planning to buy a wash basin For the kitchen or bathroom Pick up your phone and mail/call us. We will surely give you an attractive offer.
Along with Kitchen Sink, we are also the leading manufacturer of Tiles, Sanitary Ware, Faucet-Shower, Washbasin, Bathroom Vanity etc.
We have a wide range of amazing designs, sizes and patterns.
Our Products.
We are supplying our products, from an individual to a giant company.
So whoever you are we care for you!
Our Products.
For more information, you can visit our E-Catalogue Page.
To see our global market, you can visit our Global Market Page.
Regarding any Queries :
For any products inquiry, you can directly contact
Mr Raj Patel
export@lycosceramic.com