Unleashing the Power of Tiles: Elevate Your Home with Stunning Tile Designs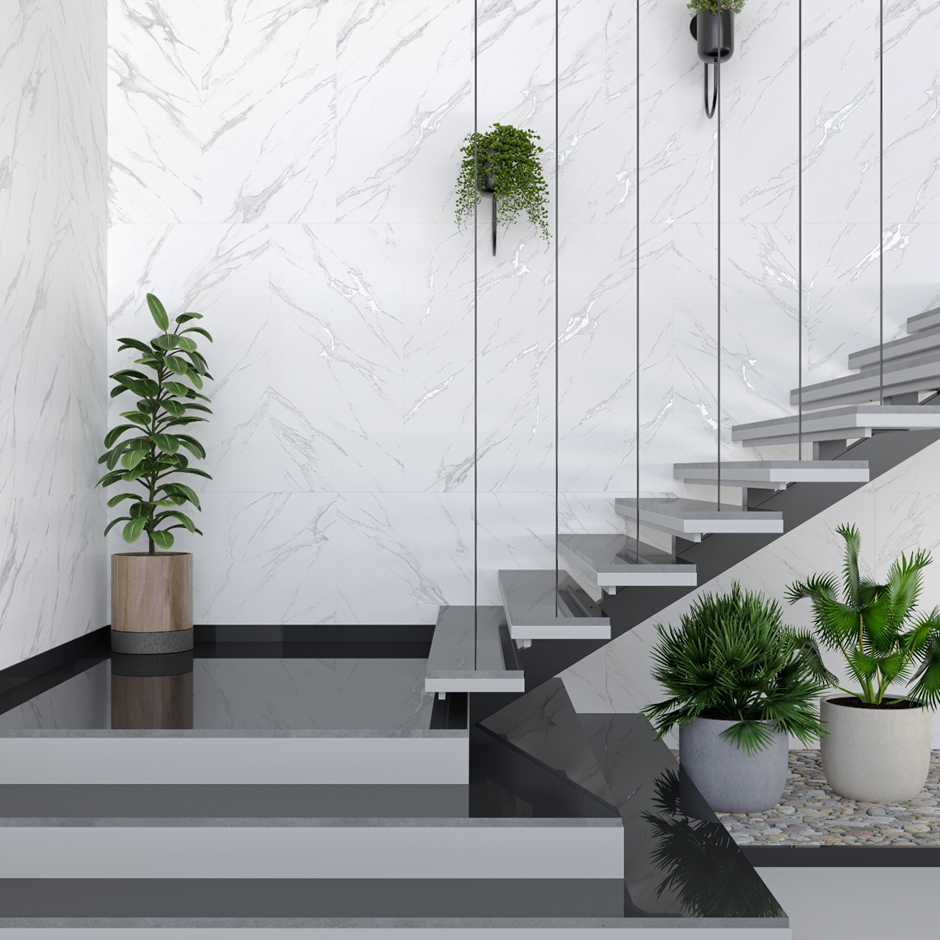 Introduction:
Tiles are versatile and powerful design elements that can transform the look and feel of your home. From the kitchen and bathroom to the living room and outdoor spaces, different tile designs offer endless possibilities for creating captivating and functional environments. In this blog post, we will explore tiles' incredible versatility and design potential and inspire you to unleash their power in your home.
Kitchen Tiles Splendor:
The kitchen is the heart of the home, and tiles can make it even more special. Consider using subway tiles for a timeless and clean look, or opt for patterned tiles to add visual interest and personality to your backsplash. Floor tiles in durable materials like porcelain or ceramic can withstand the demands of a busy kitchen while creating a stylish and practical surface.
Bathroom Tile designs:
Transform your bathroom into a tranquil oasis with the right choice of tiles. Use large-format tiles in light, soothing colors to create a sense of spaciousness and serenity. Experiment with mosaic tiles to add a touch of luxury and artistic flair to your shower area or create a feature wall with bold and vibrant tiles that become a visual focal point.
Living Room Luxury with Lycos's Tile Design:
Elevate the elegance of your living room with the right tile selection. Consider porcelain or ceramic tiles with a wood-look finish to create a warm and inviting ambiance. Marble or stone-look tiles can add a touch of luxury and sophistication, while patterned or textured tiles can serve as eye-catching accents on feature walls or as a stunning floor design.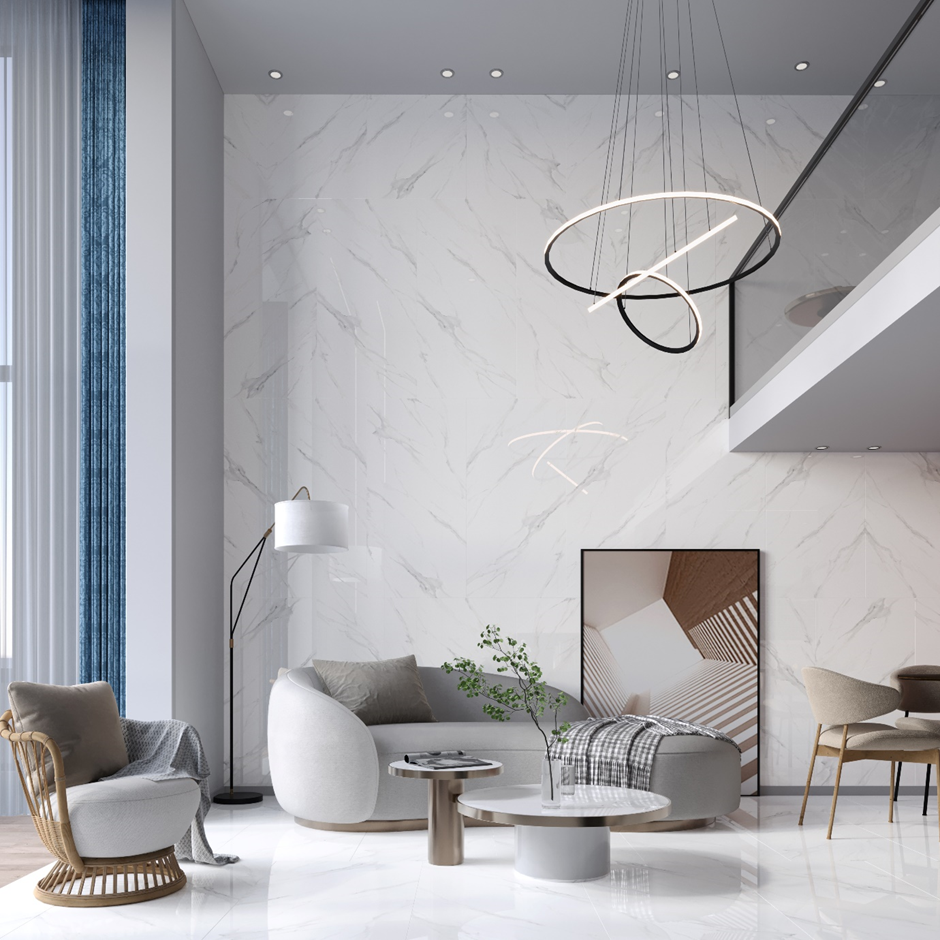 Outdoor Bliss:
Extend the beauty of your indoor spaces to the great outdoors with tiles designed for outdoor use. Create an inviting patio, deck, or pool area with weather-resistant tiles that can withstand the elements while providing style and durability. Opt for natural stone or concrete-look tiles for a rustic and organic feel or choose vibrant and patterned tiles to add a touch of personality to your outdoor oasis.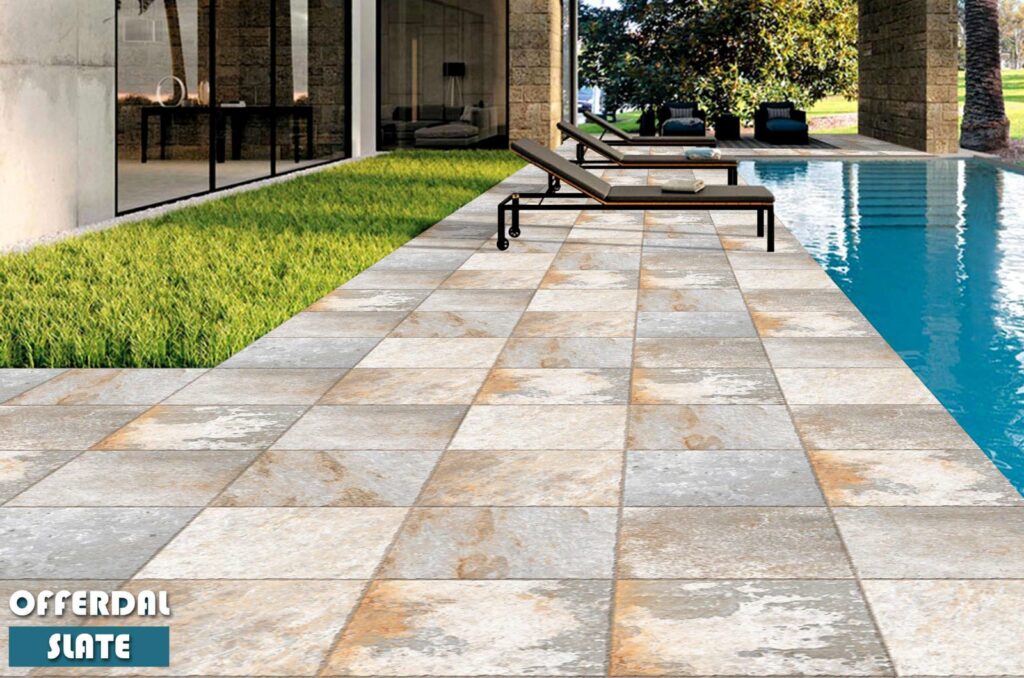 Versatile Versatility:
Tiles offer incredible versatility, allowing you to explore various styles and patterns. Mix and match different tile sizes, colors, and textures to create a unique and personalized look. Experiment with geometric patterns, mosaic designs, or herringbone layouts to add visual interest and create one-of-a-kind surfaces that reflect your personal style.
Seamless Continuity:
Create a sense of flow and continuity throughout your home by using the same or coordinating tiles in different rooms. This approach works particularly well in open-concept spaces where the visual connection between areas is important. Consistent tile choices can create a cohesive and harmonious environment that ties your home together.
Beyond Floor and Wall Tile designs:
Don't limit yourself to traditional applications of tiles. Explore innovative ways to incorporate tiles into other elements of your home. Consider using tiles as a striking fireplace surround, a unique countertop surface, or a decorative element on stair risers. By thinking outside the box, you can unleash the full creative potential of tiles and make a bold statement in your home.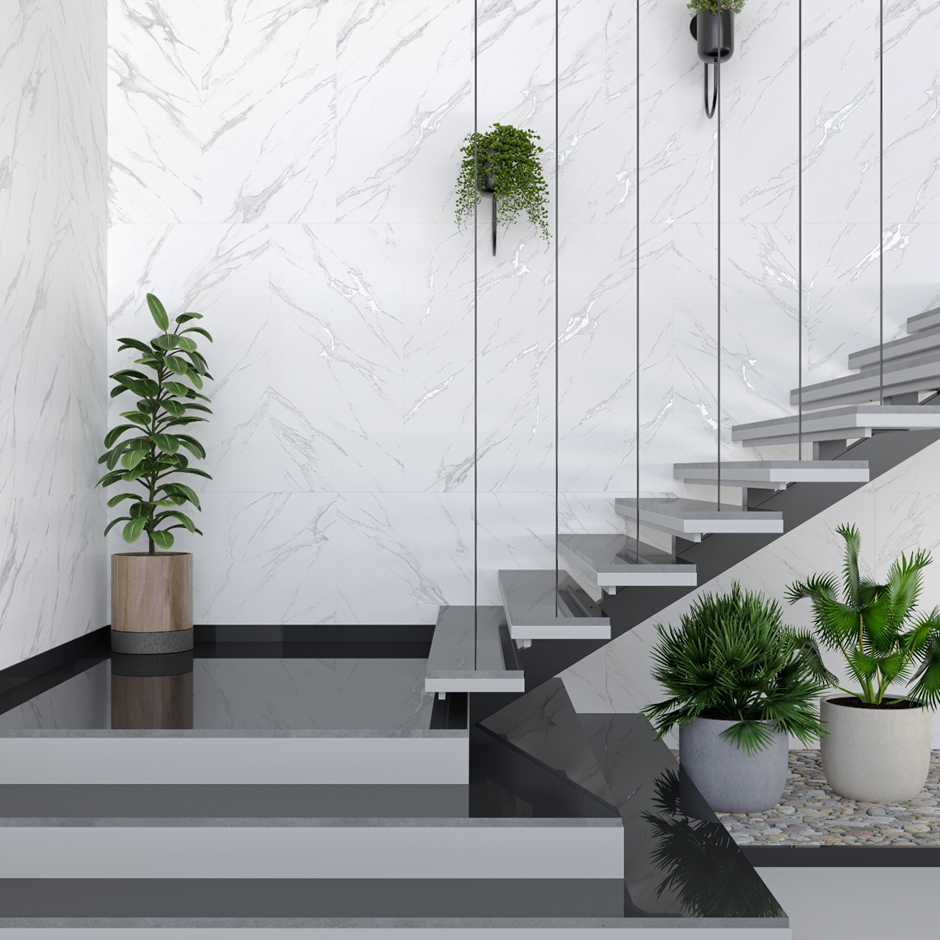 Along with Tile Designs, we are also the leading manufacturer of Tiles, Sanitary Ware, Bathware, Bathroom cabinets, Kitchen sink, LED mirrors etc.
Check out our Facilities and Packaging Detail for brief information.
We have our own QC team so as to make sure that we deliver AAA grade quality products.
We give you quality trust and our 24-hour manpower support.
Lycos Ceramic growing faster day by day and you can be the witness of it.
Buy tiles today and join the venture of quality.
To download our product catalogue and you can visit our E-Catalogue Page.
To see our global market, you can visit our Global Market Page.
Regarding any Queries
For any products inquiry, you can directly contact
Mr Raj Patel
export@lycosceramic.com