Elevate Your Style: How to choose the perfect Wash Basin For Your Modern Home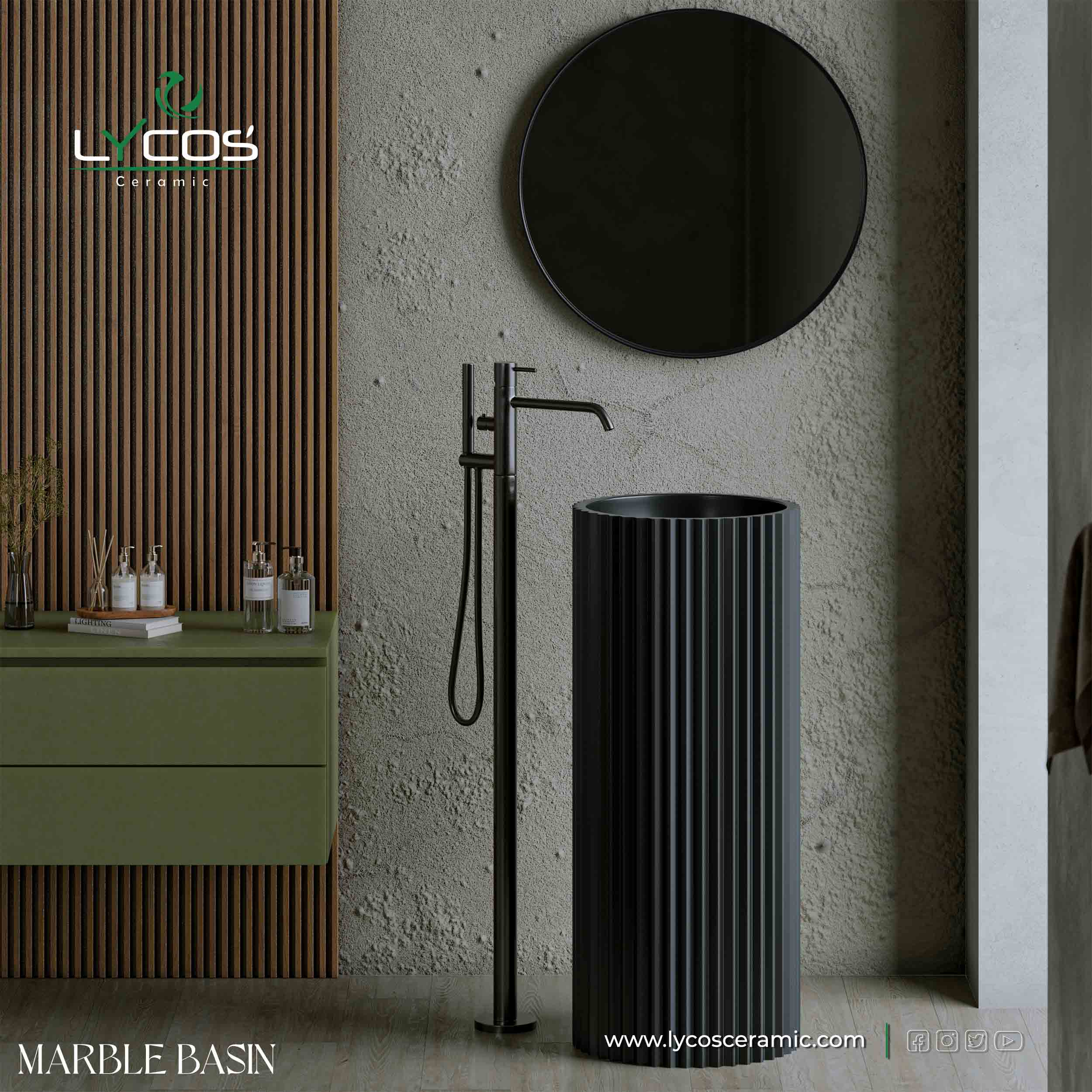 Introduction:
In the world of interior design, every detail matters when it comes to creating a modern and stylish home. And one often overlooked yet essential element is the wash basin in your bathroom. The right wash basin has the power to elevate the style of your modern home and make a lasting impression. In this comprehensive guide, we will walk you through the process of choosing the perfect wash basin that aligns with your desired style and enhances the overall aesthetics of your bathroom.
Understanding Your Modern Home's Style:
Before diving into the selection process, it's important to understand the style of your modern home. Are you drawn to minimalist, industrial, Scandinavian, or another contemporary design style? Each style has its own characteristics, and by identifying your preferred style, you can choose a wash basin that seamlessly integrates with the overall look and feel of your bathroom. From sleek and clean lines to bold and unique designs, there is a wash basin to suit every modern home.
3. Exploring Wash Basin Materials:
Wash basins come in various materials, each with its own aesthetic appeal and practical considerations. Consider materials such as porcelain, ceramic wash basin, marble wash basin, glass, stone, and stainless steel. Porcelain and ceramic offer durability and a wide range of design options, while glass adds a touch of elegance and transparency. Stone wash basins exude natural beauty, and stainless steel provides a sleek and contemporary look. Understanding the characteristics of different materials will help you choose the one that aligns with your desired style and maintenance preferences.
4. Marble Wash basin:
A marble wash basin is a luxurious and elegant bathroom fixture crafted from natural marble. With its smooth, polished surface and unique veining patterns, a marble wash basin adds a touch of sophistication and timeless beauty to any bathroom. The durable nature of marble ensures long-lasting quality, while its resistance to heat and water makes it a practical choice. A marble wash basin is a statement piece that elevates the overall aesthetics of a bathroom, creating a luxurious and refined ambiance.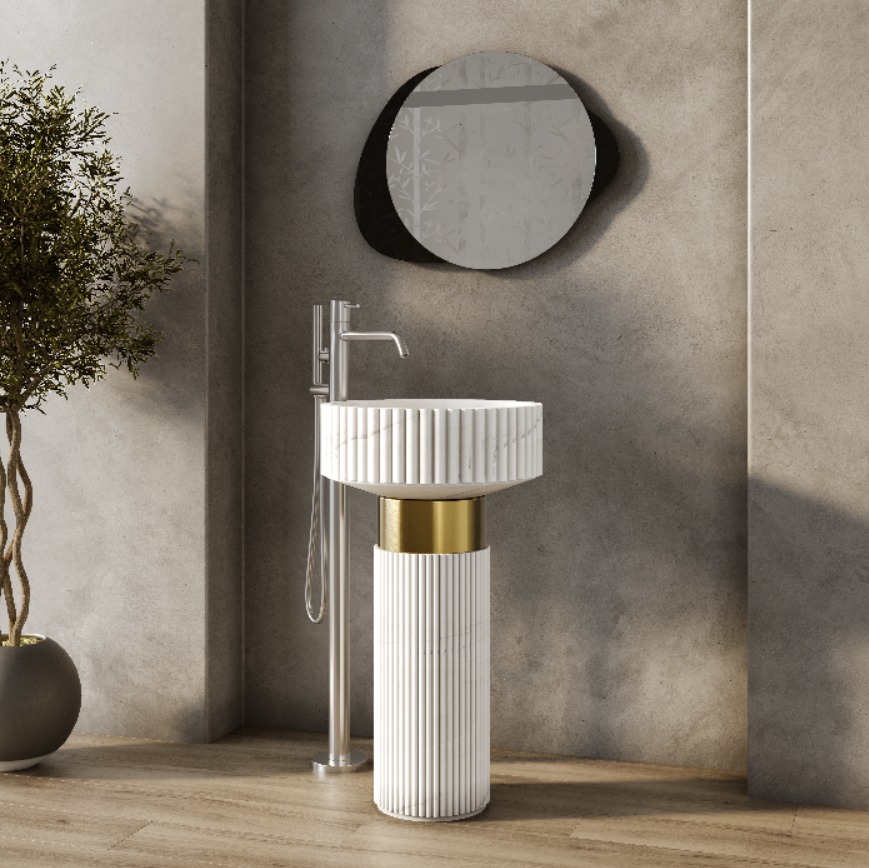 5. Choosing the Right Basin Shape and Design:
Showcase various basin shapes, such as oval, round, square, rectangular, and asymmetrical, and explain how each shape can contribute to the overall style of a modern bathroom.
Showcase different types of wash basins, including pedestal, table top, wall-mounted, and under-counter basins, highlighting their unique characteristics and design possibilities.
i. Pedestal Wash Basin:
Describe the pedestal wash basin, which consists of a basin bowl mounted on a pedestal or column.
Highlight its elegant and classic design that creates a focal point in the bathroom.
Discuss how pedestal wash basins are suitable for traditional and vintage-inspired bathrooms, adding a touch of sophistication.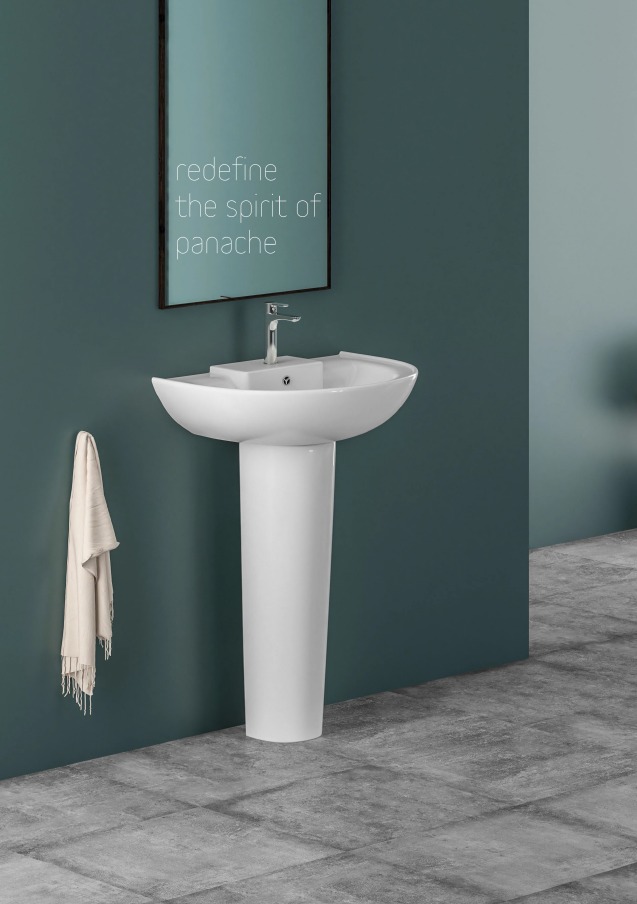 ii. Table Top Wash Basin:
Introduce the concept of a table top wash basin, which is placed on top of a vanity or countertop.
Explain how this type of basin offers versatility in terms of design and material choices, allowing for customization and personalization.
Mention that table top wash basins are popular in contemporary and modern bathrooms, providing a sleek and stylish look.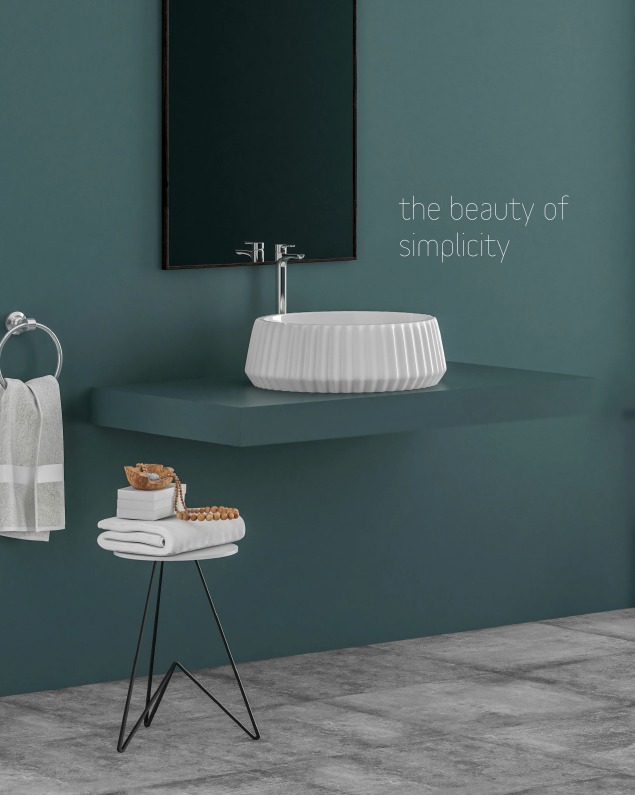 iii. Wall-Mounted Wash Basin:
Describe the wall-mounted wash basin, which is directly attached to the wall without any additional support.

Emphasize its space-saving design, making it ideal for small bathrooms or minimalist aesthetics.
Discuss how wall-mounted wash basins offer a clean and streamlined appearance, often associated with modern and Scandinavian design styles.
iv. Under-Counter Wash Basin:
Explain the under-counter wash basin, which is installed beneath a countertop or vanity, with only the basin visible on the surface.

Highlight its seamless integration into the bathroom design, creating a sleek, clutter-free look.
Mention that under-counter wash basins are popular in contemporary and minimalist bathrooms, providing a seamless and visually appealing solution.
5. Other Wash Basin Types :
Briefly mention other types of wash basins, such as semi-recessed basins, corner basins, and vessel basins, and their suitability for specific bathroom layouts or design preferences.
6. Assessing the Available Space:
One crucial aspect of choosing a wash basin is considering the available space in your bathroom. Measure your bathroom accurately to determine the dimensions that will work best for your wash basin. In smaller bathrooms, you might need to opt for compact and space-saving designs, while larger bathrooms offer the opportunity to experiment with more expansive wash basin options. Finding the perfect balance between functionality and space utilization is key to achieving a harmonious bathroom layout.
7. Exploring Additional Features and Accessories:
To add extra flair to your wash basin and enhance its functionality, consider additional features and accessories. Built-in storage solutions help keep your bathroom organized and clutter-free, while LED lighting can create a mesmerizing ambiance. Touchless faucets offer convenience and a touch of luxury. Explore these additional features and accessories to personalize your wash basin and elevate the overall experience in your modern bathroom.
Along with Sanitary Ware, we are also the leading manufacturer of Tiles, Sanitary Ware, Bathware, Bathroom cabinets, Kitchen sink, LED mirrors etc.
Check out our Facilities and Packaging Detail for brief information.
We have our own QC team so as to make sure that we deliver AAA grade quality products.
We give you quality trust and our 24-hour manpower support.
Lycos Ceramic growing faster day by day and you can be the witness of it.
Buy tiles today and join the venture of quality.
To download our product catalogue and you can visit our E-Catalogue Page.
To see our global market, you can visit our Global Market Page.
Regarding any Queries
For any products inquiry, you can directly contact
Mr Raj Patel
export@lycosceramic.com