How to Choose the Best Bathroom LED Mirror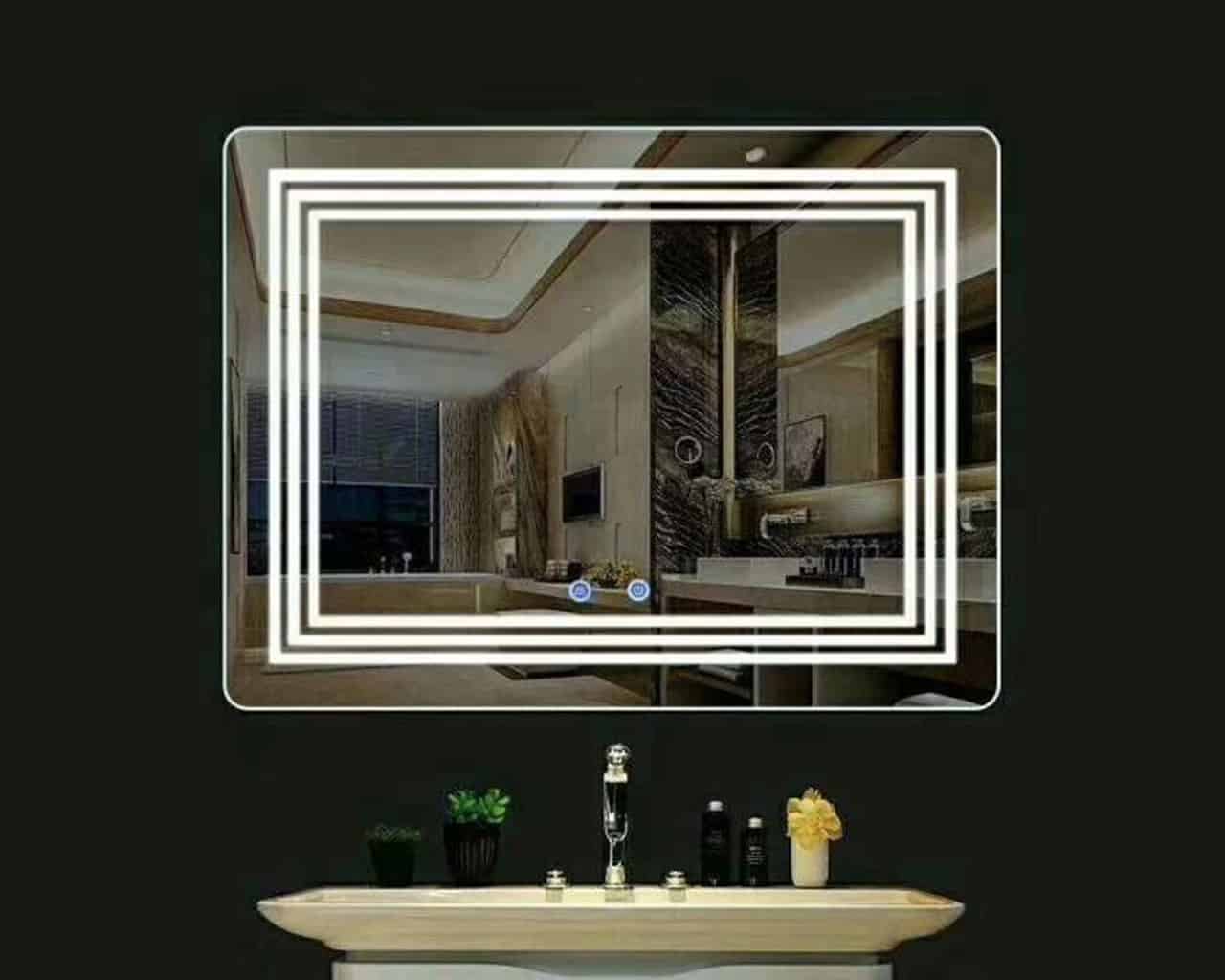 A bathroom is incomplete without a Led mirror. No Matter how bathroom big or small, simple or luxurious. The led mirror is a must-have and will compete with the overall look.
The Led Mirror of a bathroom brings about a special aura of excitement. There is something so magical about seeing a perfect, clear reflection and attractive in the mirrors. Lycos bathroom LED mirror combines state-of-the-art technology with modern style and versatility to add a clutter-free, classy touch to your space.
Lycos LED mirror sleek minimalist design with innovative features like colour customization, size customization, and anti-fog make it easy to transform your daily routine into a flawless experience.
What are the things you should consider when choosing the best bathroom LED mirror for your bathroom? Here are some tips:
3 tips when Choosing the Right Bathroom LED Mirror
Size of the LED mirror :
When buying a bathroom LED mirror, the first thing is a dimension of the wall where you want to place it. Choose a large mirror for small bathroom as it creates an impression and will make your space look bigger. Lycos mirror offer made to size, lighted mirror, in any shape and quantity.
Size of the Mirror
220 MM
240 MM
240×320 MM
240×360 MM
260×630 MM
360×360 MM
360×480 MM
480×280 MM
480×360 MM
551×256 MM
700×320 MM
720×300 MM
Led mirror Design :
When it comes to the bathroom mirror, you can choose between frame and frameless design. And choose the bathroom mirror design depending on patterns, textures, and colour, etc. A framed bathroom mirror is great for a simple and plain bathroom interior. Giving the bathroom a beautiful focal point. And the frameless mirror is simple in design, they are stylish and classy to have in a contemporary or modern bathroom space.
Colour :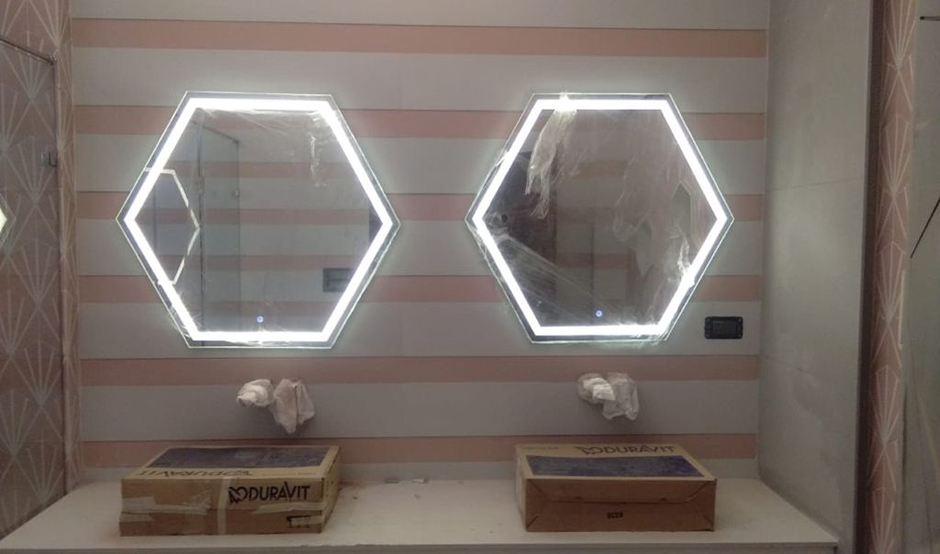 While the colour of your led mirror will largely depend on personal preference, choose one that did not clash with existing colours in the bathroom is important! Everything from the designs, style and shape may be perfect but if you choose the wrong colour, it will throw the whole look off.
Pick the right colour for your bathroom led mirror is to match the colour of your bathroom accessories.
Here are some examples of bathroom colour and mirror frame colours:
| | |
| --- | --- |
| Bathroom Colour | Mirror Frame Colour / Frameless |
| Grey | Gold, brown, bronze, frameless or illuminated |
| Green | White, silver, black, frameless or illuminated |
| Blue | Frameless, white, black, silver, gold, or illuminated |
| Yellow  | Brown, gold, bronze, black, frameless or illuminated |
| Red  | Black, white, silver, frameless or illuminated |
| Earthy Tones | Gold, brown, bronze, frameless or illuminated |
| White | Black, silver, gold, or bold shades to add a pop of colour, frameless |
| Black | Silver, black, white, gold, frameless or illuminated |
If you are planning to buy Bath Accessories! Pick up your phone and mail/call us. We surely give you an attractive offer.
We are supplying our products, from an individual to a giant company.
So whoever you are we cares for you!
Along with Bath Accessories, we are also the leading manufacturer of Tiles, Sanitary Ware, Faucet-Shower, Kitchen Sink, Bathroom Vanity etc.
We have a wide range of amazing designs, sizes and patterns.
Our Products.
For more information, you can visit our E-Catalogue Page.
To see our global market, you can visit our Global Market Page.
Regarding any Queries :
Inquiry
Contact us
For any products inquiry, you can directly contact
Mr. Raj Patel
WhatsApp
export@lycosceramic.com