4 Reasons to choose wooden floor tiles for your house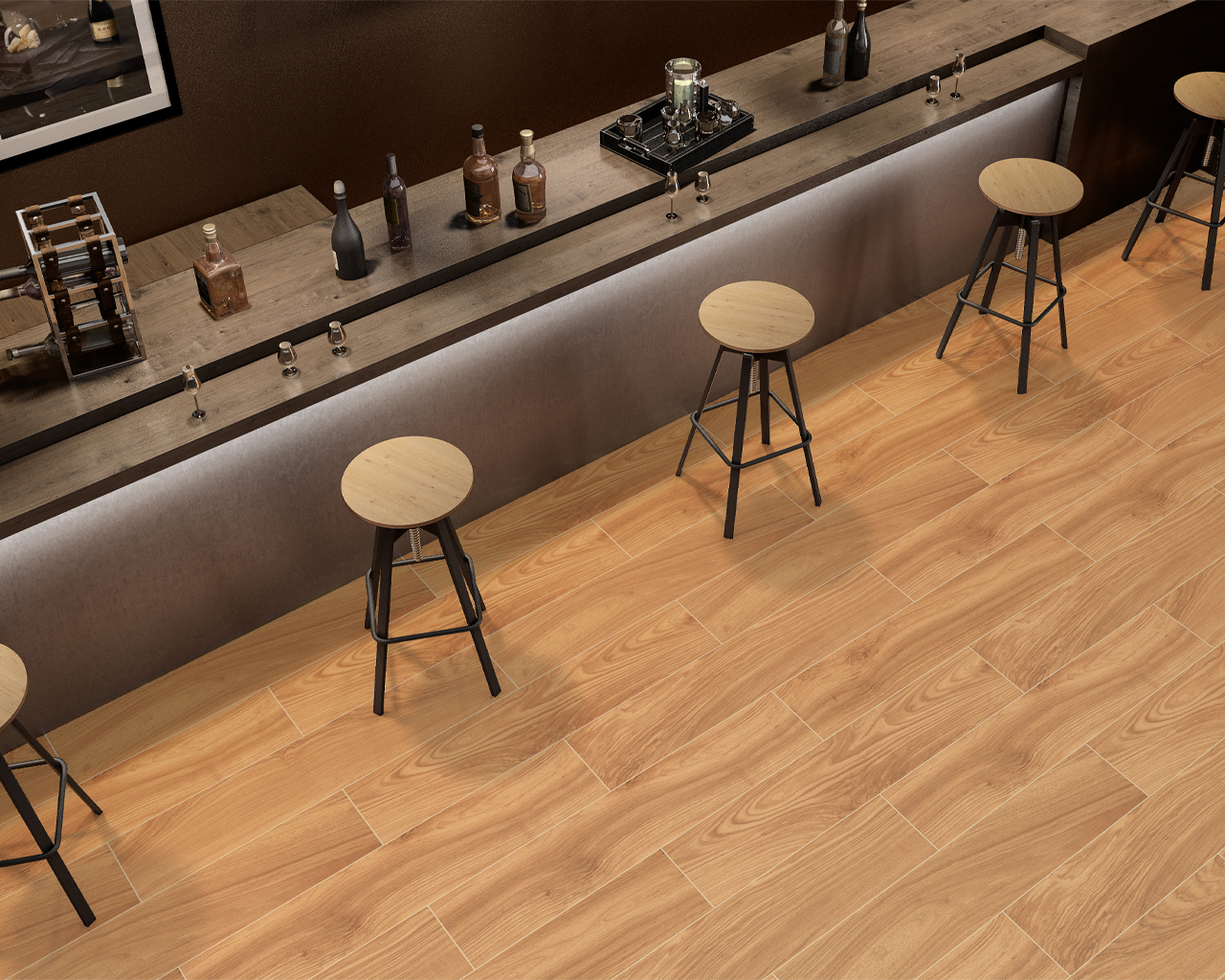 Flooring is the visual foundation of your house's interior. Flooring sets the tone for the overall look of your house and can beautify your house. Wooden floor tiles look is one of the preferred ones when it comes to flooring, whether it is for your living room, balcony or bedroom. Wooden flooring can make any space look elegant and warm at the same time.
4 Reasons to choose wooden floor tiles
Long-Lasting and Easy to Maintain
First things. Any tile floor installation should benefit the customer in the long run. That is exactly why wood floor tile is an ideal choice for your flooring needs. Once installed, they can last a lifetime. Additionally, they don't absorb dirt and spilled liquids and hence are very easy to clean and maintain. So, enjoy life with your adorable little child and pets and spend less time vacuuming the floor.
Increases the value of your house
When it comes to increasing your house value with new flooring, wood is your best option. "According to real estate experts, the average ROI for installing wood floors is about 70 percent to 80 percent, and wood floor tiles can boost the sales price of your home.
A Hygienic Solution
Wooden floor tiles do not store dust, pet hairs, or skin particles, providing an ideal floor to keep clean.
Flooring that never gets Outdated
Install a wood tile today and years down the line, the floor would look as fabulous and beautiful as it is now! Just take a look around. How many flooring options that were an active couple of decades back are still relevant today? Yes, you have your answer right there! Wooden floor tiles can easily stand the test of time, in style as well as quality.
Lycos ceramic has a huge range of wooden floor tiles with different colors and shades that give a very natural and soothing feel. They will look no less than natural wooden planks.
Wooden floor tiles help in adding warmth in cool temperatures and for a house, as it is slip-resistant. Lycos ceramic wooden floor tiles which come in matte finish will give the same effect as natural wood surface floors do.
You can check out the latest large range of wooden planks.
To download our product catalog and you can visit our E-Catalogue Page.
To see our global market, you can visit our Global Market Page.
Check out our Products.
Regarding any Queries
For any products inquiry, you can directly contact
Mr Raj Patel
export@lycosceramic.com