Stylish children-friendly Bathroom Decor Ideas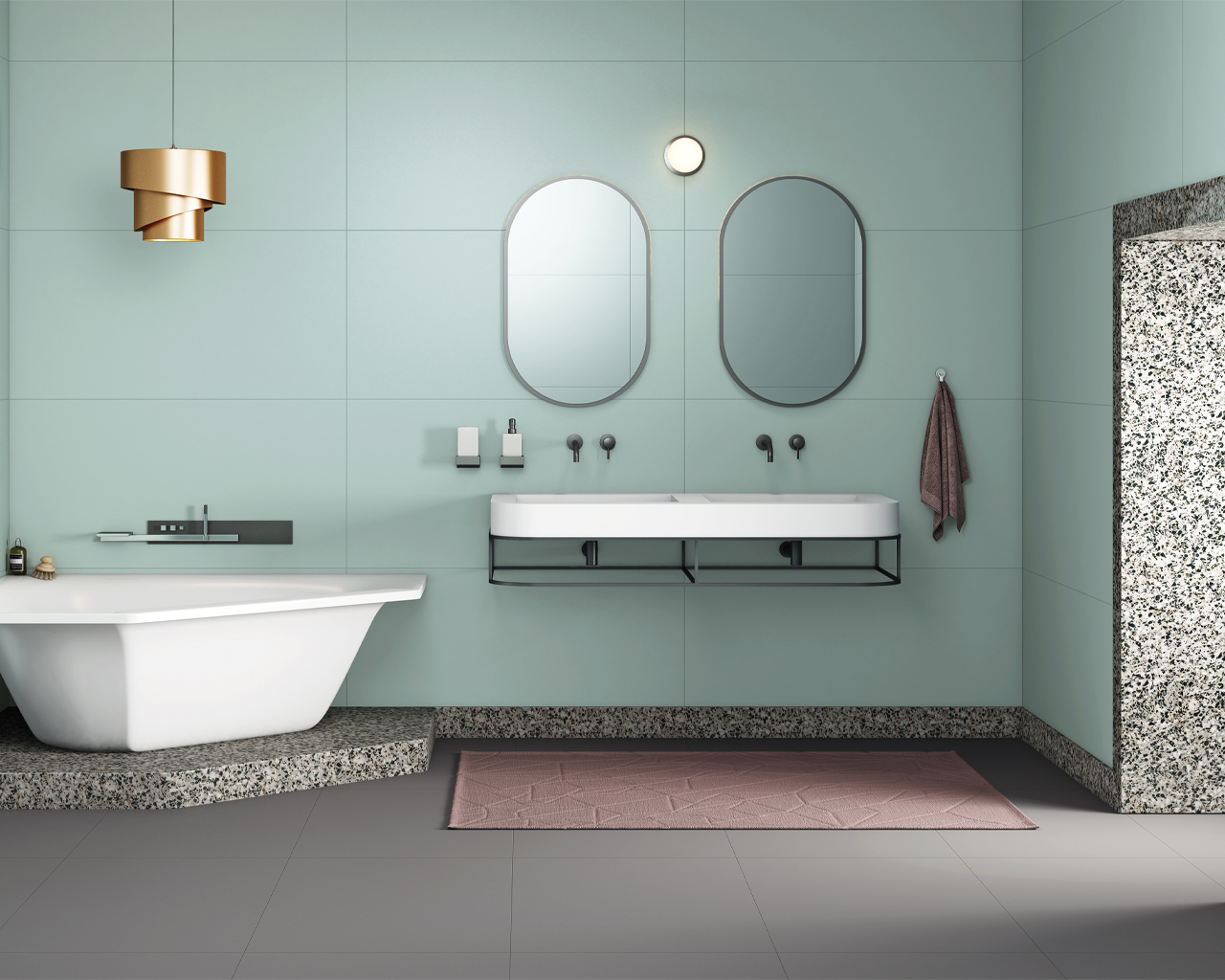 Designing the bathroom for your children's? Since you might be tired of finding "children's bathroom ideas for boys" or "children's bathroom ideas for girls", we thought we'd help you with a few useful suggestions. So let us have a look at a few children's bathroom ideas that can strike a balance between creativity and fun for your kid when he/she is taking a bath or getting ready for school in the mornings.
Decide on a color theme
One of the very first steps is to select a color theme for the bathroom. Usually, a child's bathroom is attached to their room and that makes it easier for you to select a theme that is similar or complements the colors of the bedroom. You can always ask an interior decor to help you with the selection or you can use a color wheel. You can also go through the decor on Lycos ceramic website to get a better idea of different types of bathroom decor.
Paint with love and fun
Remember, kids like bright and fun colors so when you are painting the bathroom put in some passion and love. Try out something new, paint randomly, or introduce abstract art. An interesting concept is to paint vertically or horizontally multiple stripes of different colored paints.
Safety- a top priority
Safety is the most important aspect when decorating a bathroom, especially for kids. You need to install a tub pad to ensure that kids don't slip. You also need to cover the faucets and drains to ensure that they don't accidentally turn on hot water. Also, make sure there are no sharp objects or edges exposed in your children's bathroom.
Sanitation equipment
Sanitation equipment including toilet seats, basins, faucets, bathtubs, and showers all are available in different sizes. Make sure that you have the correct size installed in the children's bathroom to ensure safety and ease of use. If the size is inappropriate then your children might feel uncomfortable in using the bathroom.
Lycos ceramic
We have lots of Verities, designs, and Patterns in tiles and sanitary ware.
Check out our Facilities and Packaging Detail for brief information.
We have our own QC team so as to make sure that we deliver AAA grade quality products.
We give you quality trust and our 24-hour manpower support.
Lycos Ceramic growing faster day by day and you can be the witness of it.
Buy tiles today and join the venture of quality.
Along with Tiles we are also the leading manufacturer of Sanitary ware, Bath accessories, Faucets, Shower etc.
We have a wide range of amazing sizes and patterns that will leave you speechless.
To download our product catalogue and you can visit our E-Catalogue Page.
To see our global market, you can visit our Global Market Page.
Check out our Products.
Regarding any Queries
For any products inquiry, you can directly contact
Mr Raj Patel
export@lycosceramic.com