Top 5 Tile shapes You Need To Know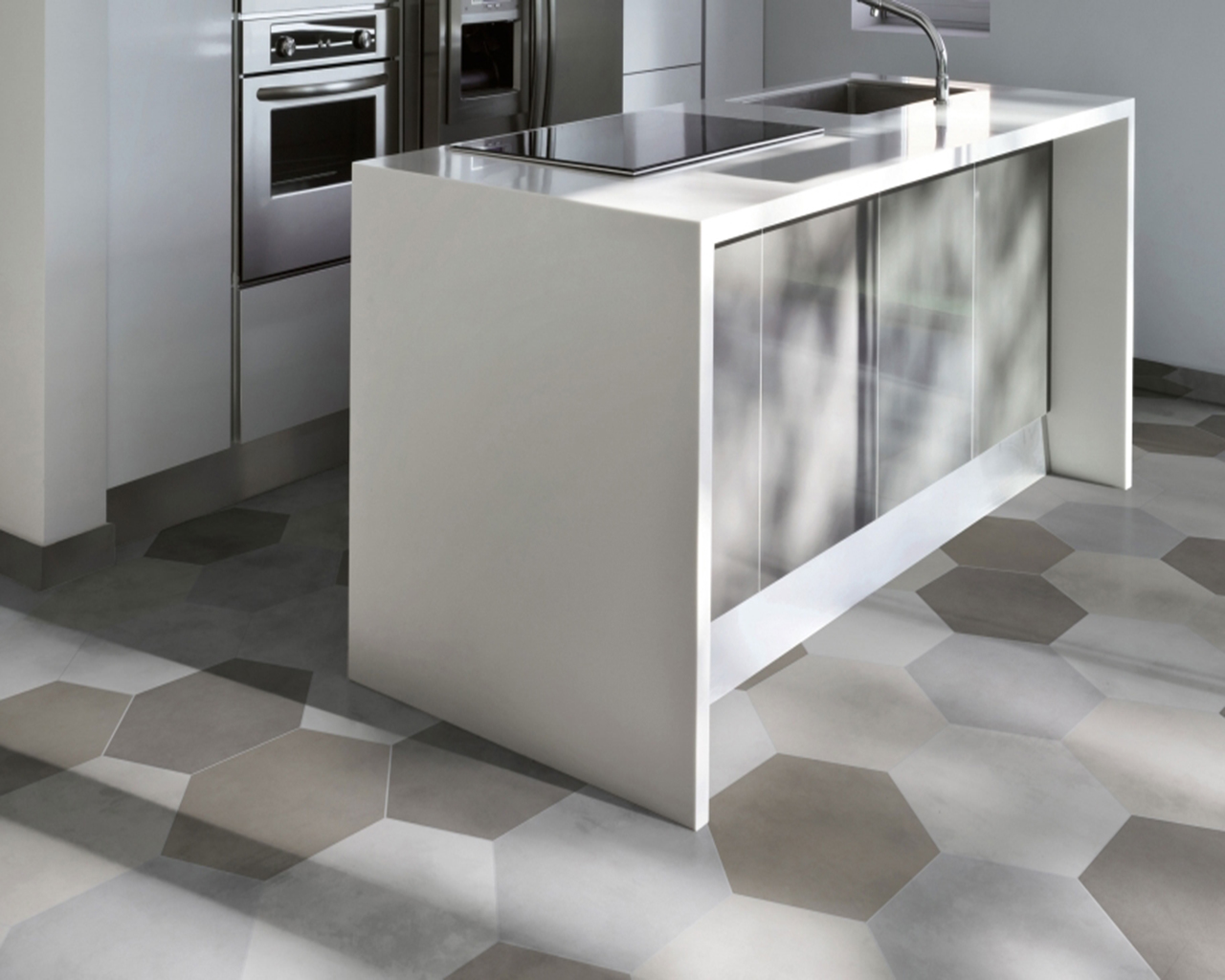 Floor and wall tile is versatile and gives you limitless choices when it comes to sizes, shapes, finishes, and color. But the success of your next tiling project depends only on selecting the correct color and style-you should also think about how to lay your tiles. There are tons of layout options for tiles, and using an interesting tile shape, you can elevate your design and enhance the look and feel of any area.
Here we'll help you understand various types of floor tile shapes and wall tile shapes that can enhance your home decor.
Grid tile shapes
A grid system is an easy way to organize your space. It's also a great way to make sure everything looks balanced and organized. With a grid system, you'll divide up your room into rows and columns. You can use a simple grid pattern, such as a 2×2 grid, or you can go with something more complex, like a 3×3 grid.
Circle tile shapes
If you're looking for a new trend to try out, consider using circles. They're everywhere these days, so why not add them to your home decor? Circles are a great way to bring balance to any space. They're also a fun way to add texture and dimension to your walls.
Square tile shapes
In addition to circles, there's another shape that's making its way into homes across the country: squares. This year, we'll see more square tiles than ever before. These geometric shapes are perfect for adding interest to a room without being too busy.
Rectangle tile shapes
The rectangle has been one of the most popular tile shapes since the beginning of time. It's easy to use and versatile, so it's no surprise that it's still going strong.
Hexagon tile shapes
The hexagon is another shape that has been around forever. It's also very versatile, making it perfect for any type of project.
Lycos Ceramic
Lycos lets you choose from a range of highest-quality tiles from leading floor tiles manufacturers, wall tiles manufacture, vitrified tiles manufacturers, and porcelain tiles manufacturers in India.
We have lots of Verities, designs, and Patterns in tiles.
Check out our Facilities and Packaging Detail for brief information.
We have our own QC team so as to make sure that we deliver AAA grade quality products.
We give you quality trust and our 24-hour manpower support.
Lycos Ceramic growing faster day by day and you can be the witness of it.
Buy tiles today and join the venture of quality.
Along with Tiles we are also the leading manufacturer of Sanitary ware, Bath accessories, Faucets, Shower etc.
We have a wide range of amazing sizes and patterns that will leave you speechless.
To download our product catalog and you can visit our E-Catalogue Page.
To see our global market, you can visit our Global Market Page.
Check out our Products.
Regarding any Queries
For any products inquiry, you can directly contact
Mr Raj Patel
export@lycosceramic.com