Types of flooring | 7 best flooring option for 2021
Have you been thinking about upgrading your current floor? Floors are a feature of home, so there are a variety of options available to make the best choice for you.
Lycos ceramic specializing in a wide variety of flooring types to suit your home.
In this article, we provide you a complete guide on the type of flooring.
Marble Flooring

Vitrified Tile Flooring
Vinyl Flooring
Hardwood Flooring
Terrazzo Flooring
Brick Flooring
Granite Flooring
Marble is a very popular natural stone that is cut into slabs and tiles for a variety of housing and business building applications and countertops, floors and wall tiles. Marble is available in different colours including white, brown, black, and pink.
Here listed the most famous marble types: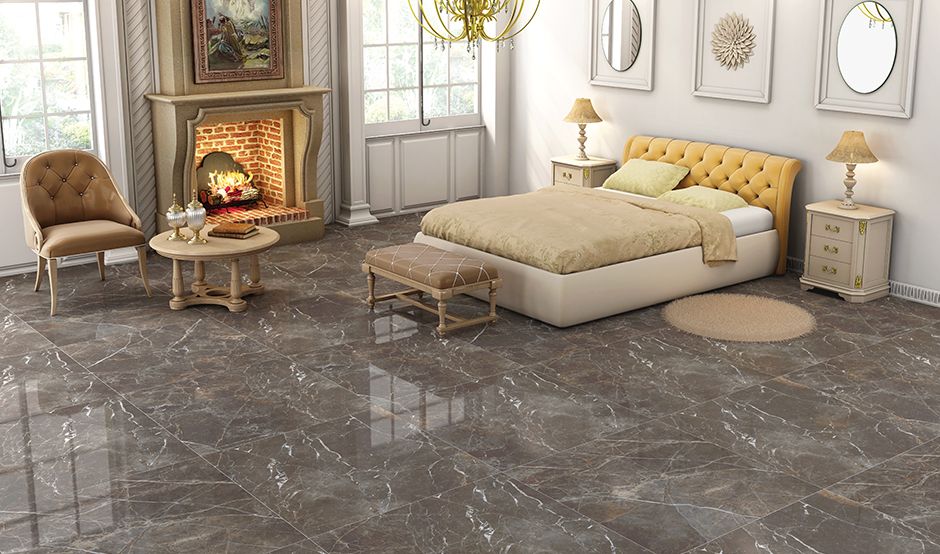 Vitrified tiles are available in glossy, matte, and Textured finishes. These tiles are strong, durable, and thick. Vitrified Tiles can be used at various floor places like a bedroom, dining room, living room, and outdoor areas.
There are two types of vitrified tiles:
PGVT (Polished Glazed Vitrified Tiles)

GVT (Glazed Vitrified Tiles)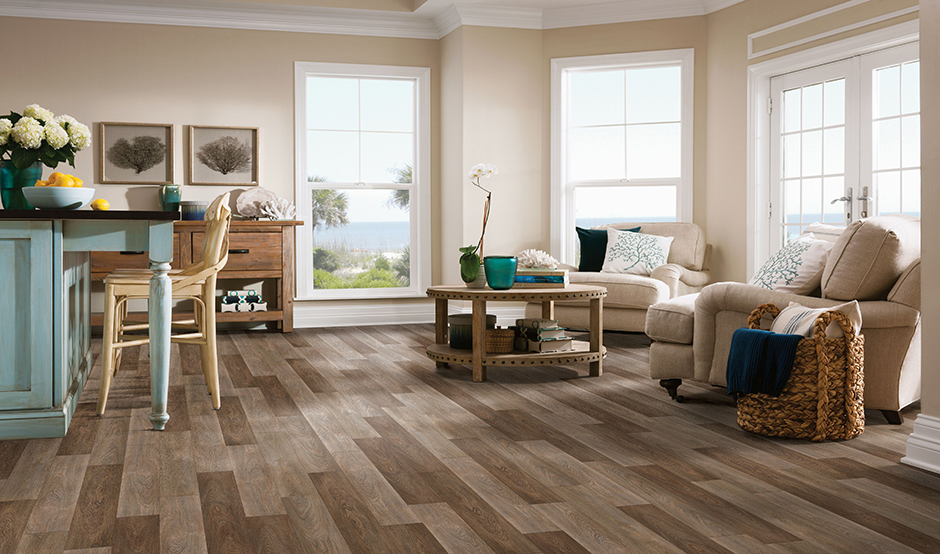 Vinyl flooring has become one of the trendy flooring materials in the present day because of its affordability and longevity.
Vinyl Floor is easy to install, low maintenance, and Appearance.
Different types of vinyl flooring available:
Vinyl Plank

Vinyl Tile

Vinyl Sheet

Luxury Vinyl Tile
Day by day homeowners are turning to hardwood floors for their House. Hardwood flooring usually in three varieties: strip, plank, and parquet. These floors can be durable if you maintain them well. Hardwood flooring is costly when compared to others, but it's still the most popular.
Hardwood Flooring Types
Terrazzo is made for marble, quartz, granite, or colored glass. Terrazzo is a waterproof material, which makes it the best choice for flooring high-traffic areas such as office buildings, airports, hospitals, shopping malls.
Types of Terrazzo Flooring
Epoxy Terrazzo

Rustic Terrazzo

Monolithic Terrazzo

Polyacrylate Terrazzo
Brick is the oldest manufactured flooring material. Brick flooring can be the best choice where you want durable flooring. It is perfect for mudrooms, laundry areas, and sunrooms.
Types of Brick Flooring
Pavers

Engineering Bricks

Recycled Brick Flooring

Hand Made Bricks
Granite is durable and long lasting among natural stones. Granite flooring doesn't easily scratch and is stain -resistant. Granite can be installed in offices, homes, parking, and swimming pools with different types of finishing over it. Granite is also used as countertops and backsplashes.
Platinum White Granite

Absolute Black Granite

Black Galaxy Granite

Crystal Yellow Granite

Tan Brown Granite

Rosy Pink Granite

Steel Grey Granite

Viscon White Granite
Lycos lets you choose from a range of highest-quality tiles from leading floor tiles manufacturers, wall tiles manufacturers, vitrified tiles manufacturers, and porcelain tiles manufacturers in India.
We have lots of Verities, designs, and Patterns in tiles.
Check out our Facilities and Packaging Detail for brief information.
We have our own QC team so as to make sure that we deliver AAA grade quality products.
We give you quality trust and our 24-hour manpower support.
Lycos Ceramic growing faster day by day and you can be the witness of it.
Buy tiles today and join the venture of quality.
Along with Tiles we are also the leading manufacturer of Sanitary ware, Bath accessories, Faucets, Shower etc.
We have a wide range of amazing sizes and patterns that will leave you speechless.
To download our product catalogue and you can visit our E-Catalogue Page.
To see our global market, you can visit our Global Market Page.
Check out our Products.
Regarding any Queries
For any products inquiry, you can directly contact
Mr Raj Patel
export@lycosceramic.com
Terrazzo tiles are a major trend in new Era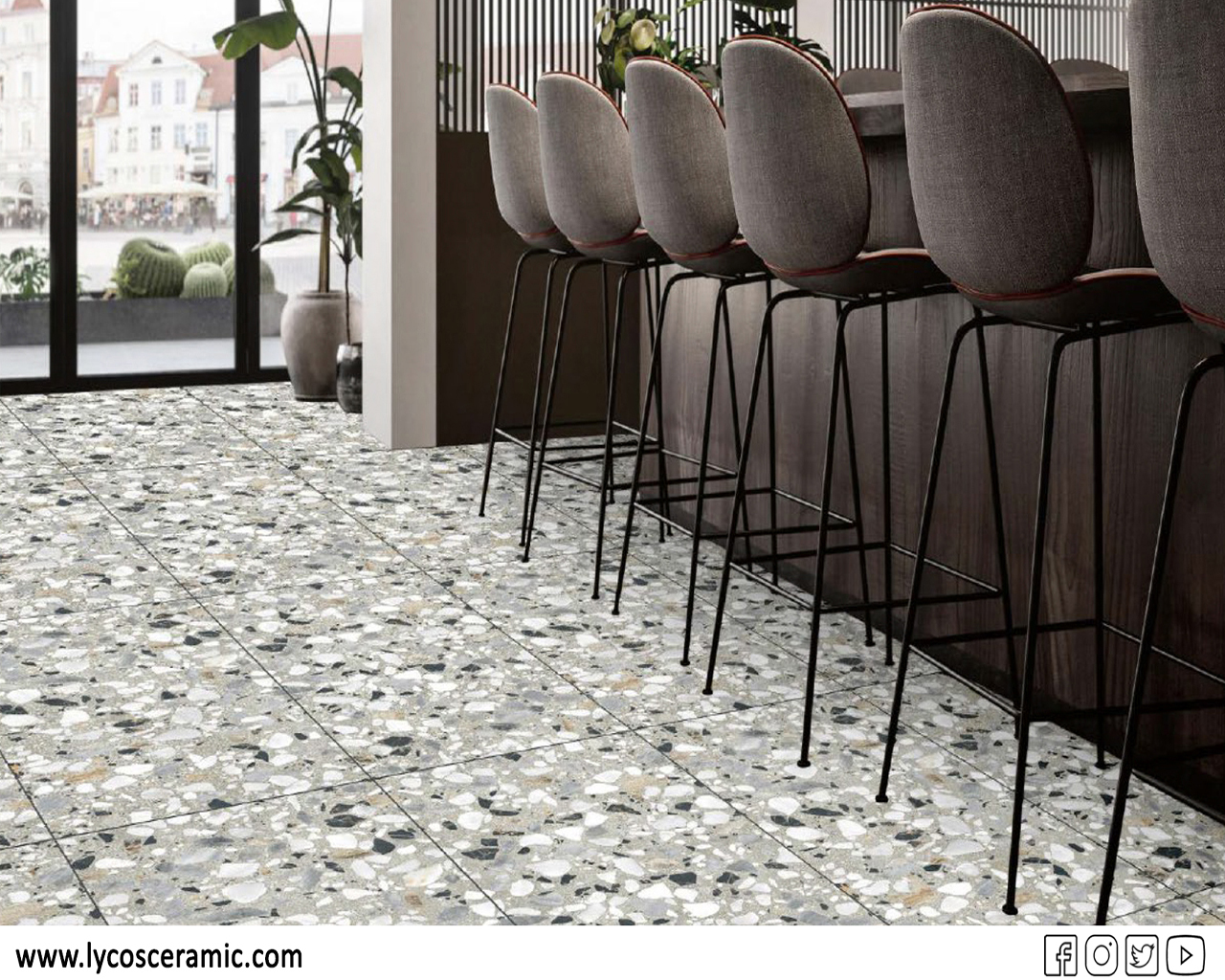 Terrazzo tiles are a major trend in new Era.
Terrazzo is a totally versatile material that is used for flooring, terrace, bathroom and even on walls.
It is made of Porcelain with Special Carving Effects that is wonderful dynamic tiles that are used in Trendy homes.
Today, terrazzo is Magical Looks, which allows for a wider selection of colors, faster installation, and a stronger.
Terrazzo tiles are known to offer better anti-slip characteristics.
It's one of the biggest trends in home decor!
These tiles are making a comeback in a big way! More modern colors are being used with various materials mixed in. The terrazzo tile has transformed. Here are some of our favorites spaces enhanced by terrazzo: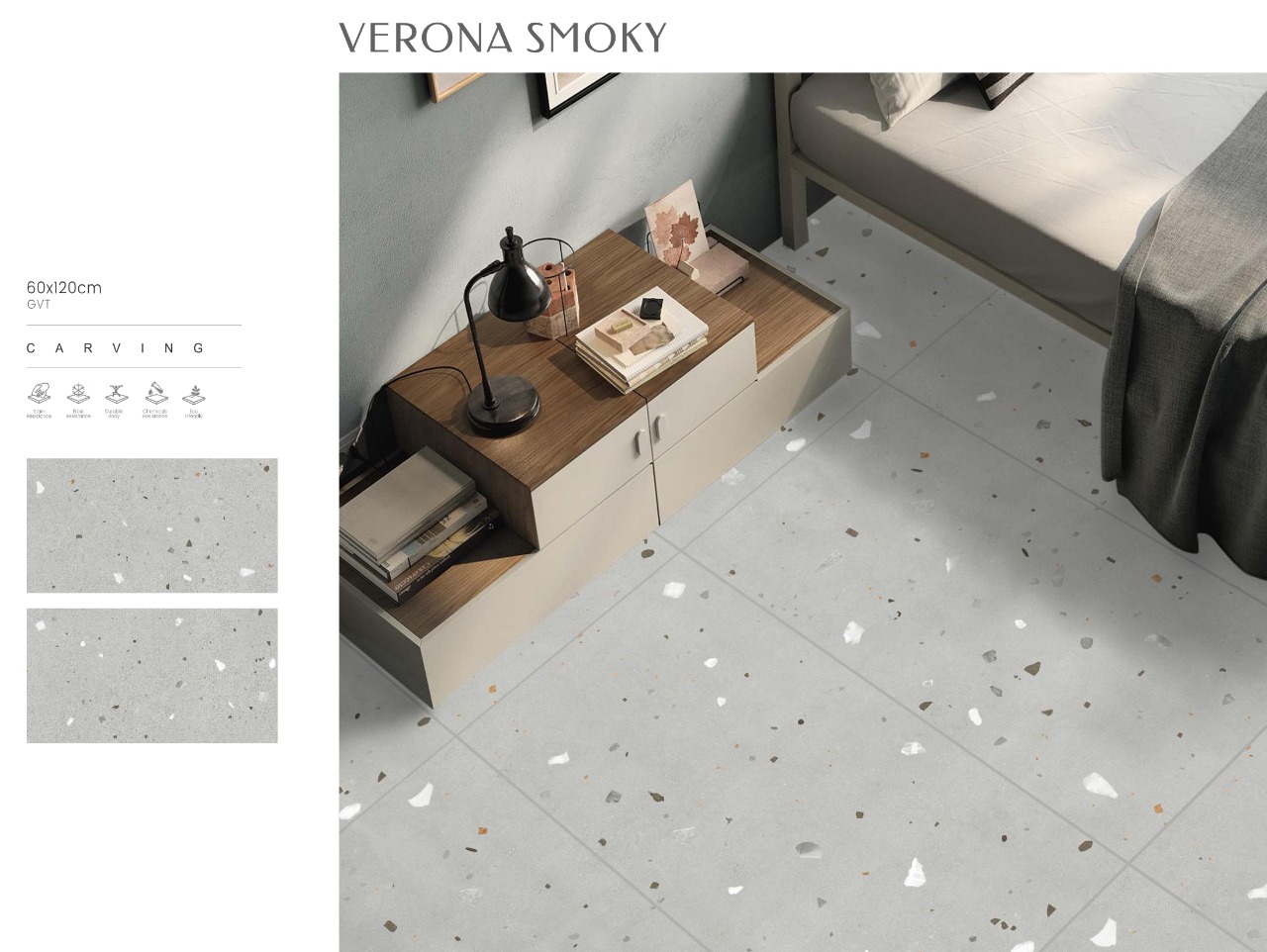 Terrazzo Floor perfect combinations to create a classic finish.
Terrazzo is a best choice for high-traffic areas of the home that will benefit from flooring surfaces that are easy to clean.
Terrazzo is a one-of-a-kind flooring system that offers designer's unlimited flexibility to create attractive floor designs.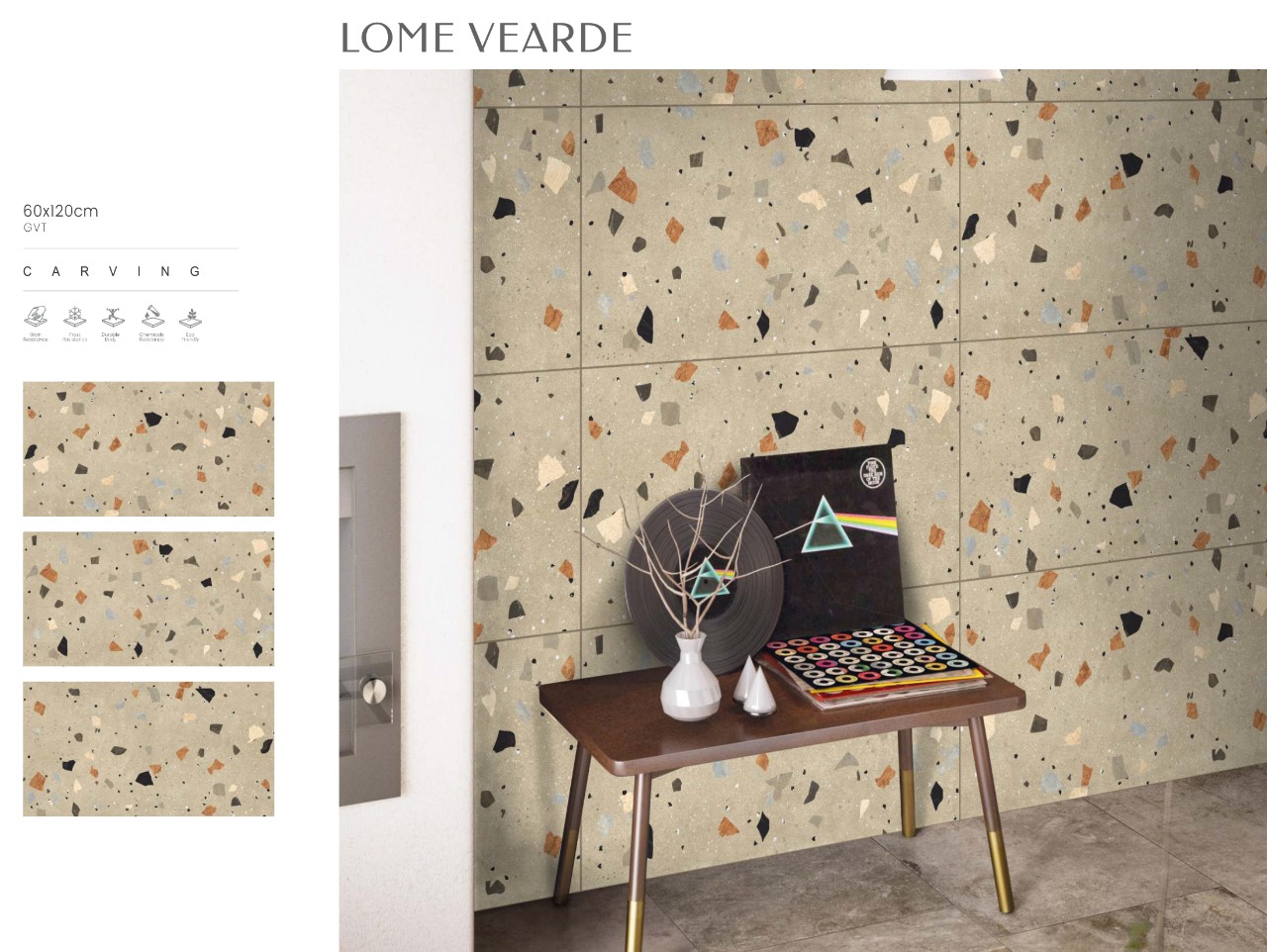 This modern living Coilchips from LYCOS this versatile pattern works just as well on walls.
The speckled background is the perfect accent wall for a living.
Talk Out, Morden! This bathroom has represented the use of Lome Stell terrazzo perfectly.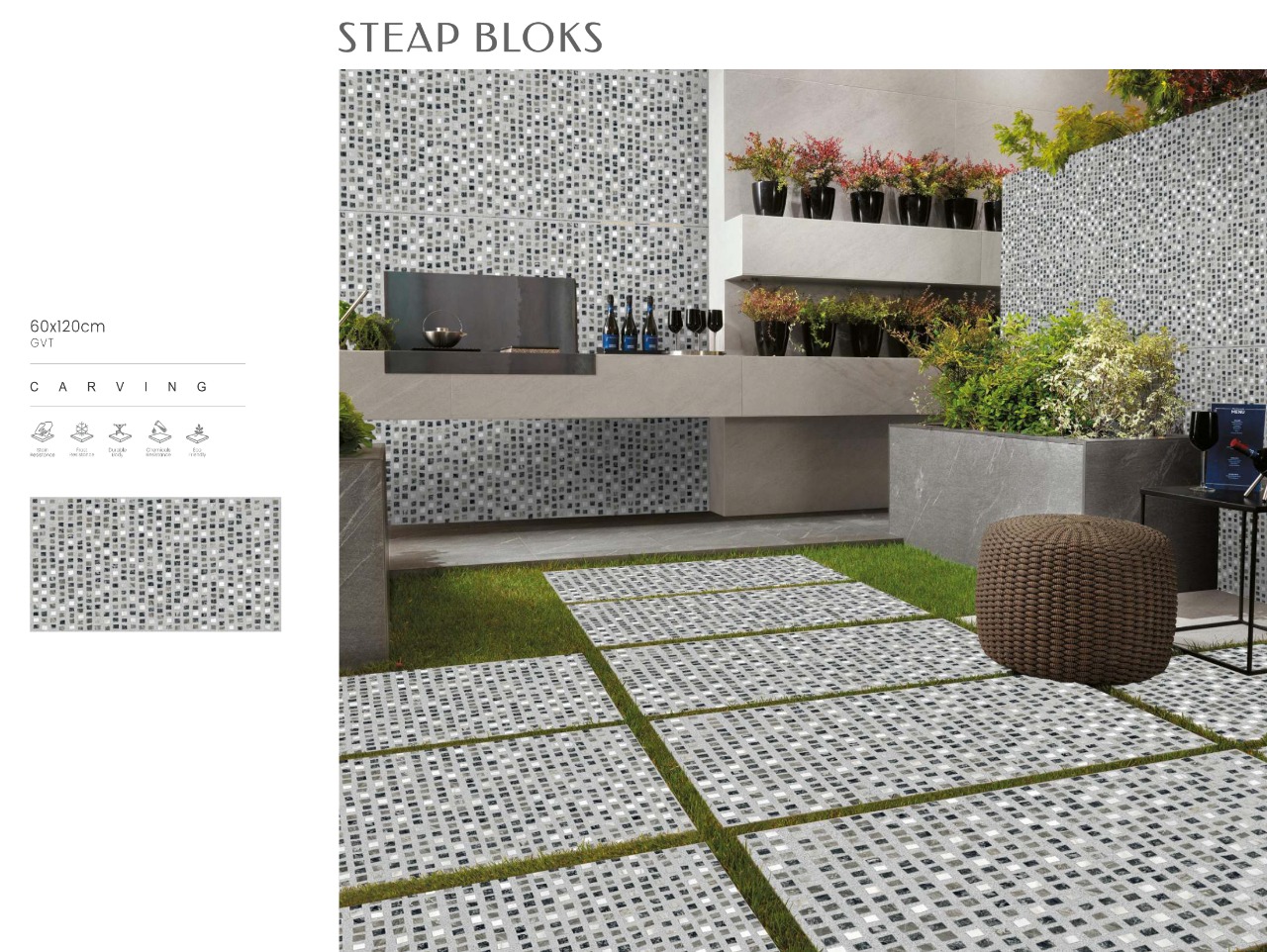 If you want something else for your Terrace then one of the best ways to add STEAP BLOKS.
Along with tiles, we are also the leading manufacturer of Tiles, Sanitary Ware, Faucet, Kitchen Sink, Bathroom Vanity, etc.
We have a wide range of amazing designs, sizes and patterns.
For more information, you can visit our E-Catalogue Page.
To see our global market, you can visit our Global Market Page.
Regarding any Queries :
For any products inquiry, you can directly contact
Mr. Raj Patel
export@lycosceramic.com