Top 5 Bathroom Tile Trends For 2021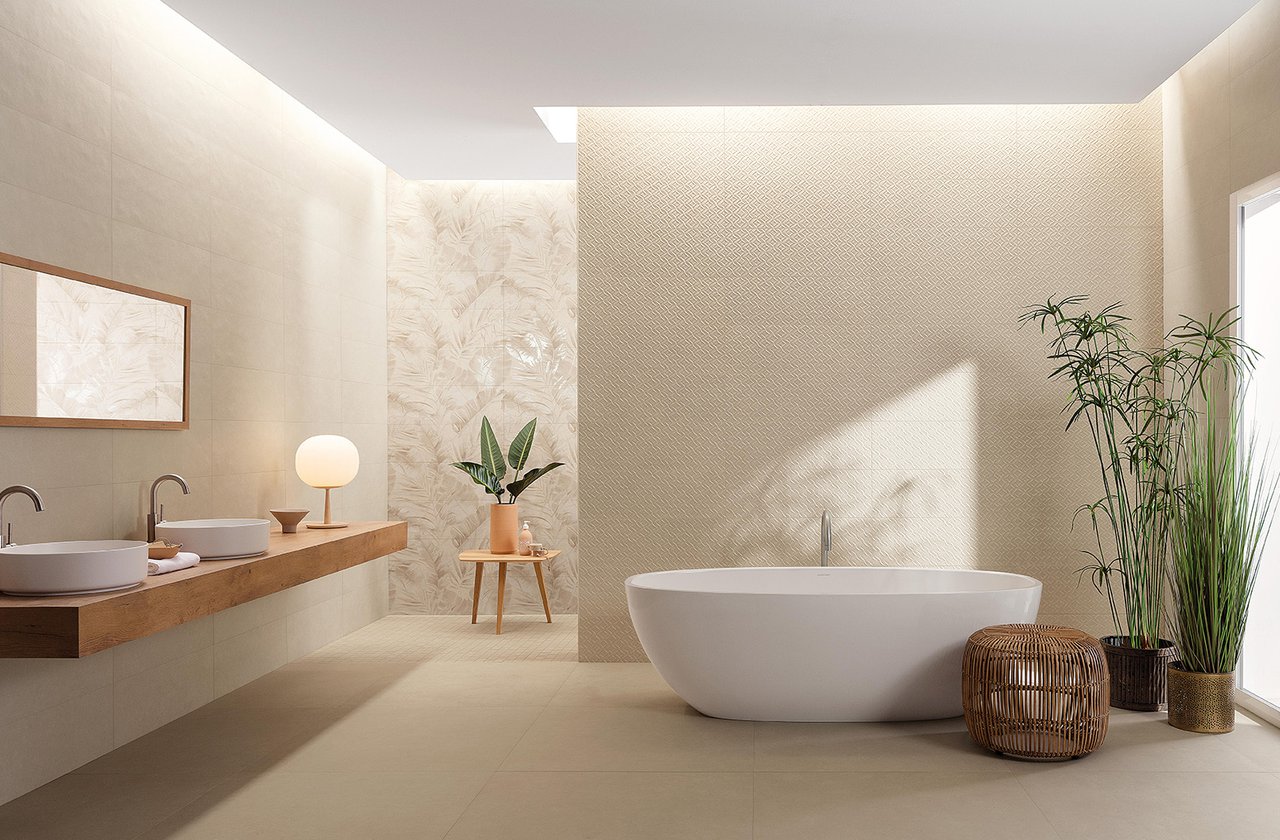 Looking for some bathroom decoration? It is the only place on the earth where we can find so much peace and relaxation. Relaxation is directly correlates with environment. Creating a calm environment through décor and tiles. Whether your bathroom can be big or small simple or colorful it should always be deeply relaxing. The most important elements in the design of the bathroom is "Tiles".
Selecting tile for your bathroom is not so simple anymore. So why not design it carefully, thoughtfully, and with well-considered details? We're here with a some decorating tiles ideas that will keep your space looking Luxurious from top to bottom.
Who is Lycos Ceramic?
Lycos Ceramic believe in quality and that's our motto towards work. We are based in Morbi, India with 100k square meter plant. We export our products to more than 110 countries including USA, UK, Germany, Netherlands, Oman, Mauritania, Guatemala, Ecuador, Peru, Argentina, Chile etc.
Therefore we proudly say that "WE KNOW"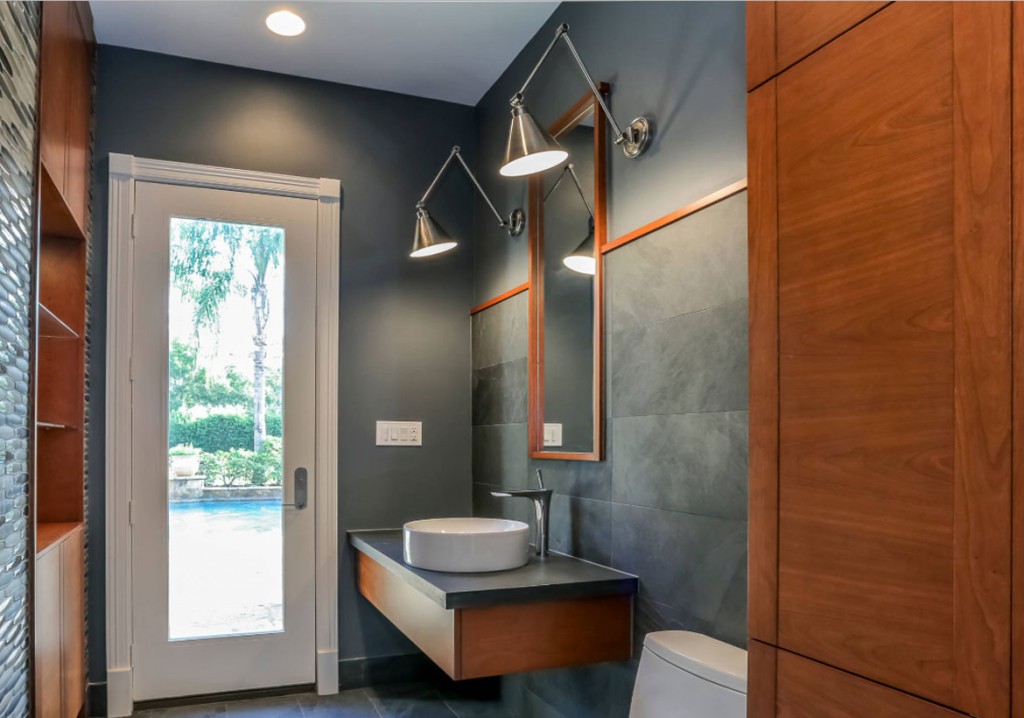 Matt finish tiles
Tiles that is Never Goes Out of Fashion as same as Lycos. Provide timeless look to your Bathroom by choosing Matt tiles. One of the major feature of Matte tiles is that they do not show smudges and water marks as easily as glossy tiles. This makes them ideal for the bathroom floor. Select Matt tile when you have enough lighting both natural and artificial, as these tiles are not known for reflecting light.
Dimensional tile
Till Now, tiles were mostly laid down for their functional benefits (Water resistance, durability, low maintenance) but now Shape is as important as their function. Dimensional tile make the texture of the bathrooms quite different from other areas. These come in variety of Pattern from traditional rectangle to a variety of other geometric shapes.
Natural Wonders of Marble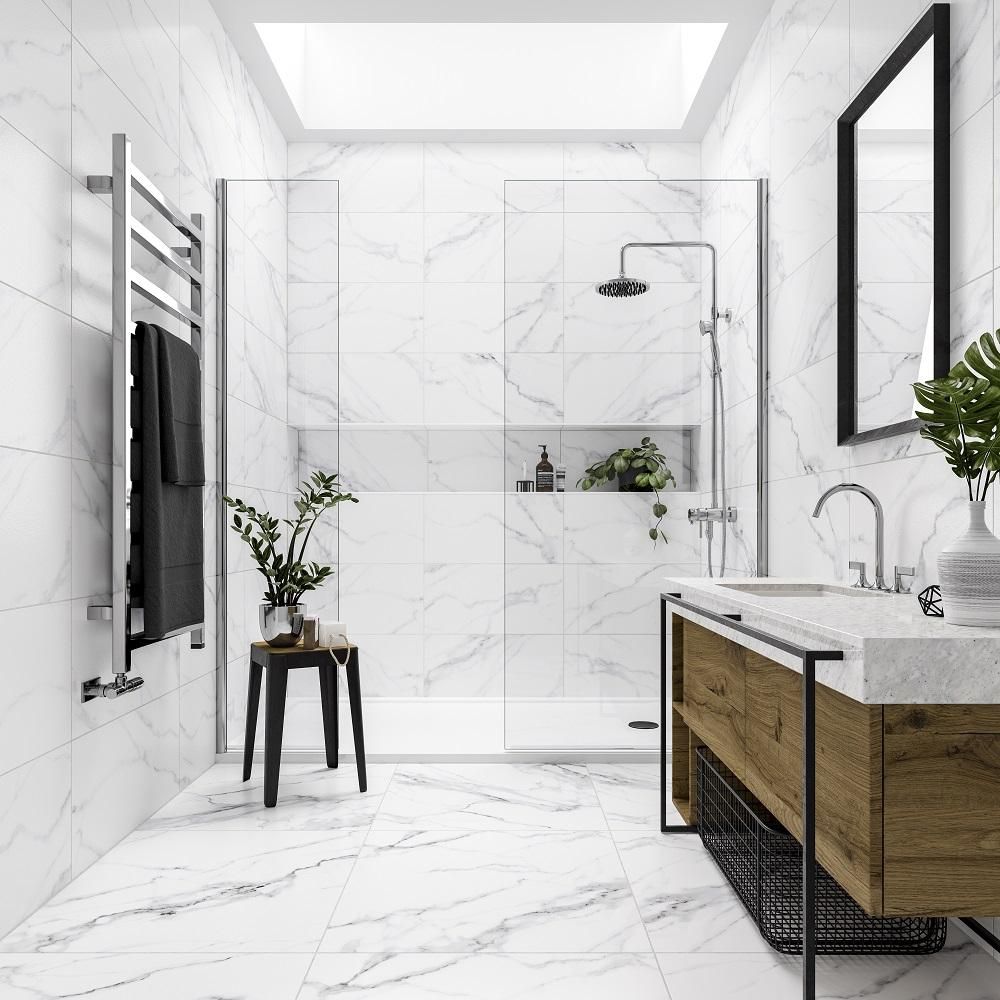 Make your Bathroom more attractive with natural stone materials like limestone, slate and marble. Marble is popular for its stunning luxurious beauty and it comes with its own unique coloring and style. So if you are going for a luxury look with budget constraint, marble is good choice.
Glass tiles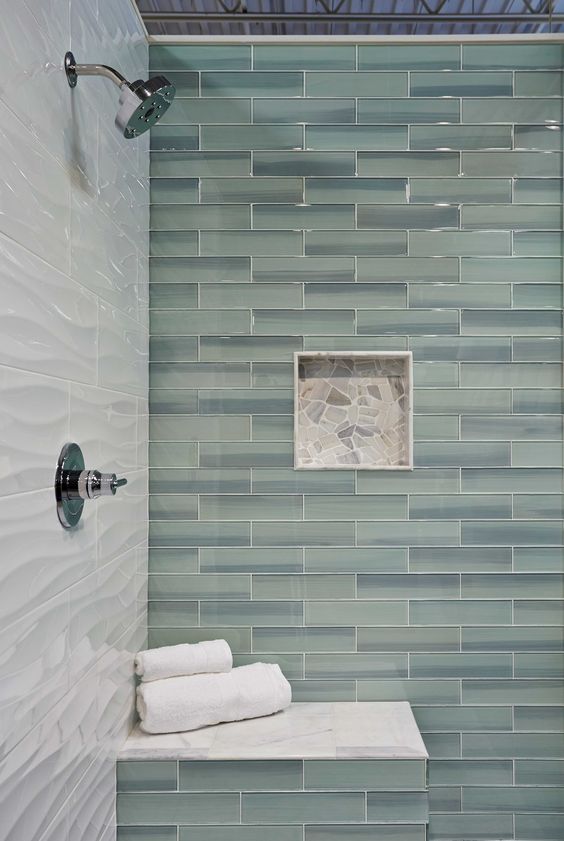 Give a luxurious and spacious look to the bathroom with Glass tile which is water resistant, stain resistant, low in maintenance .Glass naturally reflects light, which will make the Bathroom more open, brighter and larger. It is recommended to select textured glass as it forms an anti-skid surface so,he flooring does not become slippery when wet.
Wood-Look Tile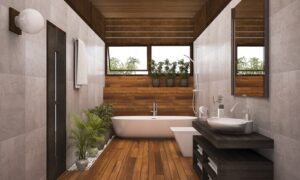 Giving your bathroom a gorgeous yet edgy makeover with Wood-look tiles. In the World of tiles, Wood-tiles is the most aesthetic option. Wood grain tile is the perfect choice for bathroom, since it provide greater feature like Slip-resistant, frost-resistant, and moisture resistant without sacrificing design aesthetics.
Regarding any queries or products :
For any products inquiry, you can directly contact
Mr Raj Patel
export@lycosceramic.com
Conclusion :
Do this Blog helpful to you? Please let us know, You can also get updated via Social Media or You can directly Message us on following details.
There are many Blogs which helps you a LOT, to check out Click Here.
Hope you continue Good Bath, Good Food, Good Life 🙂