5 Luxury Bathroom Accessories Collection By Lycos
Thinking about redecorating your bathroom? If so, the first things that come to mind are usually luxury bathroom accessories.
Luxury Bathroom Accessories add lives in the bathroom and it can also add that glamour.
Lycos presents luxury bathroom accessories like bathroom cabinets, bathroom LED mirrors, soap dispensers, towel rails, and bathroom shelves.
Bathroom Accessories consists of many products, it depends on your requirements that how you want to decorate your bathroom. We assure you that we will provide you every single product of Bath Accessories which are using in the world.
Our luxury bathroom accessories can make your bathroom more attractive and luxurious. Here are just a few examples of how you can make the most of your bathroom.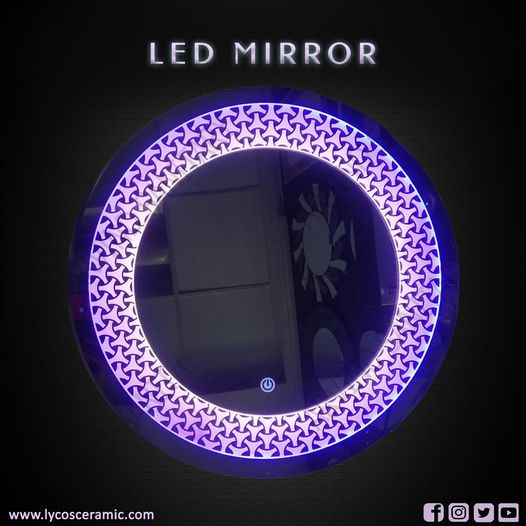 A LED mirror is one of the most important accessories in any bathroom design. Most bathrooms will feel imperfect without one. A decorative LED mirror can enhance the look of your bathroom.
LED mirror is the best functional and decorative solution to light your bathroom.
Choosing perfect cabinets for your bathrooms can be hard work. But today, we provide perfect luxury cabinet for your bathroom. The bathroom cabinet is the perfect way to add value to a modern bathroom.
The functionality of bathroom cabinet is almost endless providing you with storage without taking up any floor space.
Towel rails basic bathroom accessories. You can choose different shapes, styles, and colours. Browse our towel rails and find your favorite one on Lycos.
Towel rails come in four types: towel bars, towel hooks, towel selves and towel ring.
Most towel rail available in chrome, brass, and stainless steel.
A soap dispenser is required in every household. It is essential particularly to place these in the bathroom and kitchen.
Different types of soap dispensers
Manual soap dispensers
Automatic soap dispensers

Liquid soap dispensers
Dry soap dispensers
Foam soap dispensers
Bathroom shelves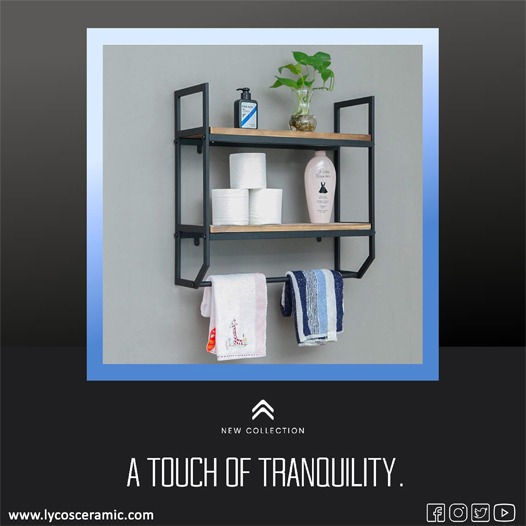 Need some extra storage for your bathroom? Simple bathroom shelves are gorgeous and affordable.
Buy Lycos luxury bathroom accessory that is good for extra glamour to your bathroom.
One of our favorite bathroom storage ideas is to combine open shelves and cabinets to create s storage. And it's interesting to look at.
Lycos ceramic
If you are planning to buy a wash basin For the kitchen or bathroom Pick up your phone and mail/call us. We will surely give you an attractive offer.
Along with Tiles we are also the leading manufacturer of Sanitary ware, Bath accessories, Faucets, Shower etc.
We have lots of Verities, designs, and Patterns in tiles.
Check out our Facilities and Packaging Detail for brief information.
We have our own QC team so as to make sure that we deliver AAA grade quality products.
We give you quality trust and our 24-hour manpower support.
Lycos Ceramic growing faster day by day and you can be the witness of it.
Buy tiles today and join the venture of quality.
We have a wide range of amazing sizes and patterns that will leave you speechless.
To download our product catalogue and you can visit our E-Catalogue Page.
To see our global market, you can visit our Global Market Page.
Check out our Products.
Regarding any Queries
For any products inquiry, you can directly contact
Mr Raj Patel
export@lycosceramic.com