5 Benefits of An LED Bathroom Mirror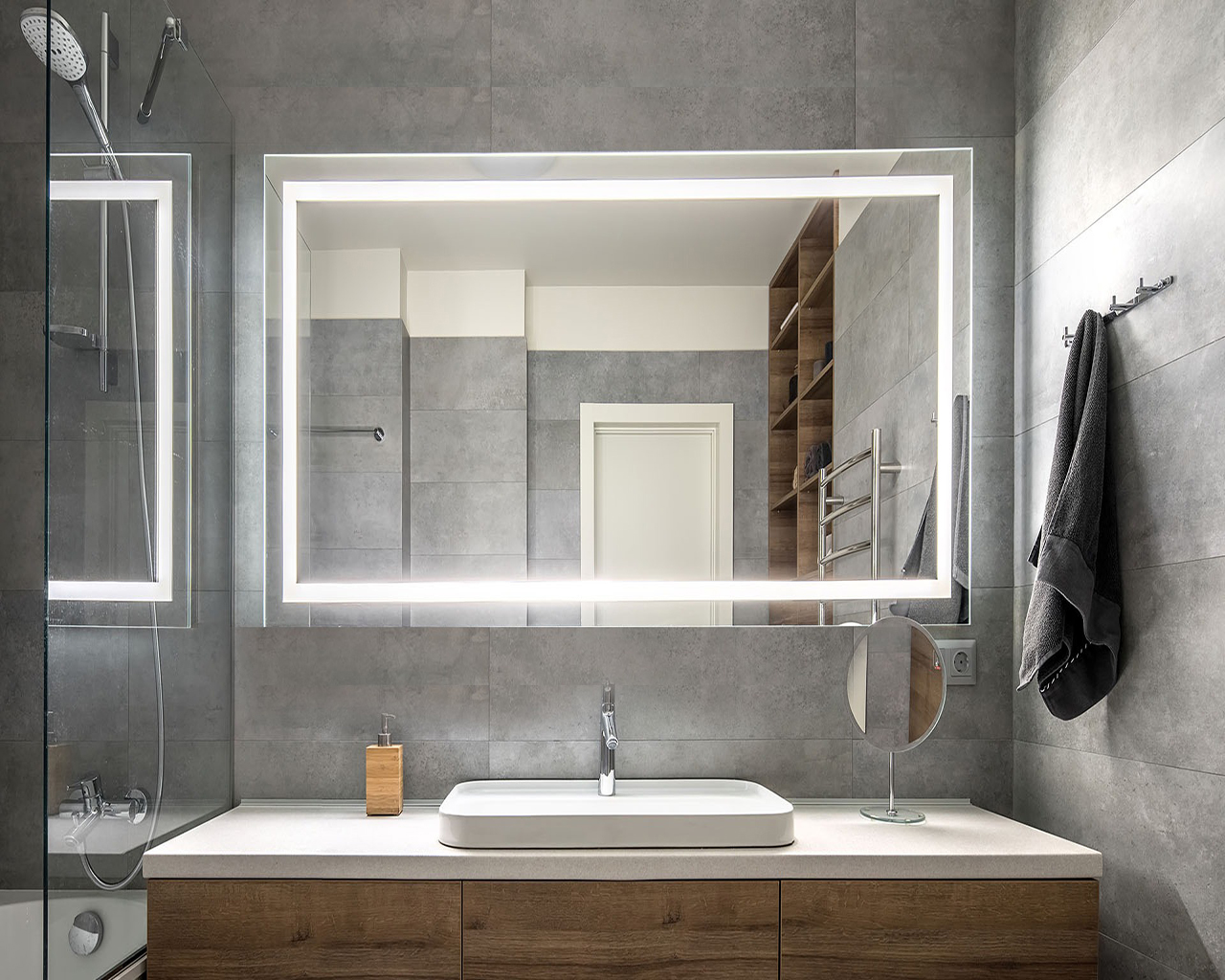 An LED bathroom mirror will save you money on electricity bills over time because it uses less energy than traditional lighting. It also provides better visibility for grooming and makeup application.
Discover the top five reasons why you should invest in an LED bathroom mirror today!
They Save Energy.
LED bathroom mirrors use up to 90% less energy than standard bulbs. This means that you won't need to pay as much for electricity each month. You'll also avoid wasting energy by not having to turn lights on and off every day.
They Look Great.
If you've been thinking about investing in an LED bathroom mirror, here are some more benefits to consider. First, these mirrors offer better visibility than traditional ones. Second, they last longer than other lighting options. Third, they save money because they require less maintenance. Fourth, they're safer than regular bulbs since they emit no heat. Finally, they're better for the environment because they use less energy.
They're Affordable.
You can find LED bathroom mirrors at affordable prices. In fact, you can even buy them online with free shipping. These mirrors are also easy to install. All you need to do is plug them into an outlet and connect them to a light switch.
You'll Save Money.
If you're looking for a new bathroom mirror, then you might be wondering how much money you will save by installing one. Well, there's no doubt that you will save money when you purchase an LED bathroom mirror. It's because these mirrors use less electricity than traditional ones. This means that you won't have to pay as much for energy bills.
You'll Look Better.
There are several benefits of using an LED bathroom mirror. One of them is that you will look better. Because these mirrors use less electricity, you will not need to worry about wasting too much energy. Another benefit is that you will save money. You will also save more space since you won't need a large mirror.
If you are planning to buy amazing Led mirror! Pick up your phone and mail/call us. We surely give you an attractive offer.
Along with Kitchen Sink, we are also the leading manufacturer of Tiles, Sanitary Ware, Faucet-Shower, Washbasin, Bathroom Vanity, etc.
We have lots of Verities, designs, and Patterns in tiles.
Check out our Facilities and Packaging Detail for brief information.
We have our own QC team so as to make sure that we deliver AAA grade quality products.
We give you quality trust and our 24-hour manpower support.
Lycos Ceramic growing faster day by day and you can be the witness of it.
Buy tiles today and join the venture of quality.
Along with Tiles we are also the leading manufacturer of Sanitary ware, Bath accessories, Faucets, Shower etc.
We have a wide range of amazing sizes and patterns that will leave you speechless.
To download our product catalogue and you can visit our E-Catalogue Page.
To see our global market, you can visit our Global Market Page.
Check out our Products.
Regarding any Queries
For any products inquiry, you can directly contact
Mr Raj Patel
export@lycosceramic.com