4 Things to Consider When Choosing Kitchen Countertops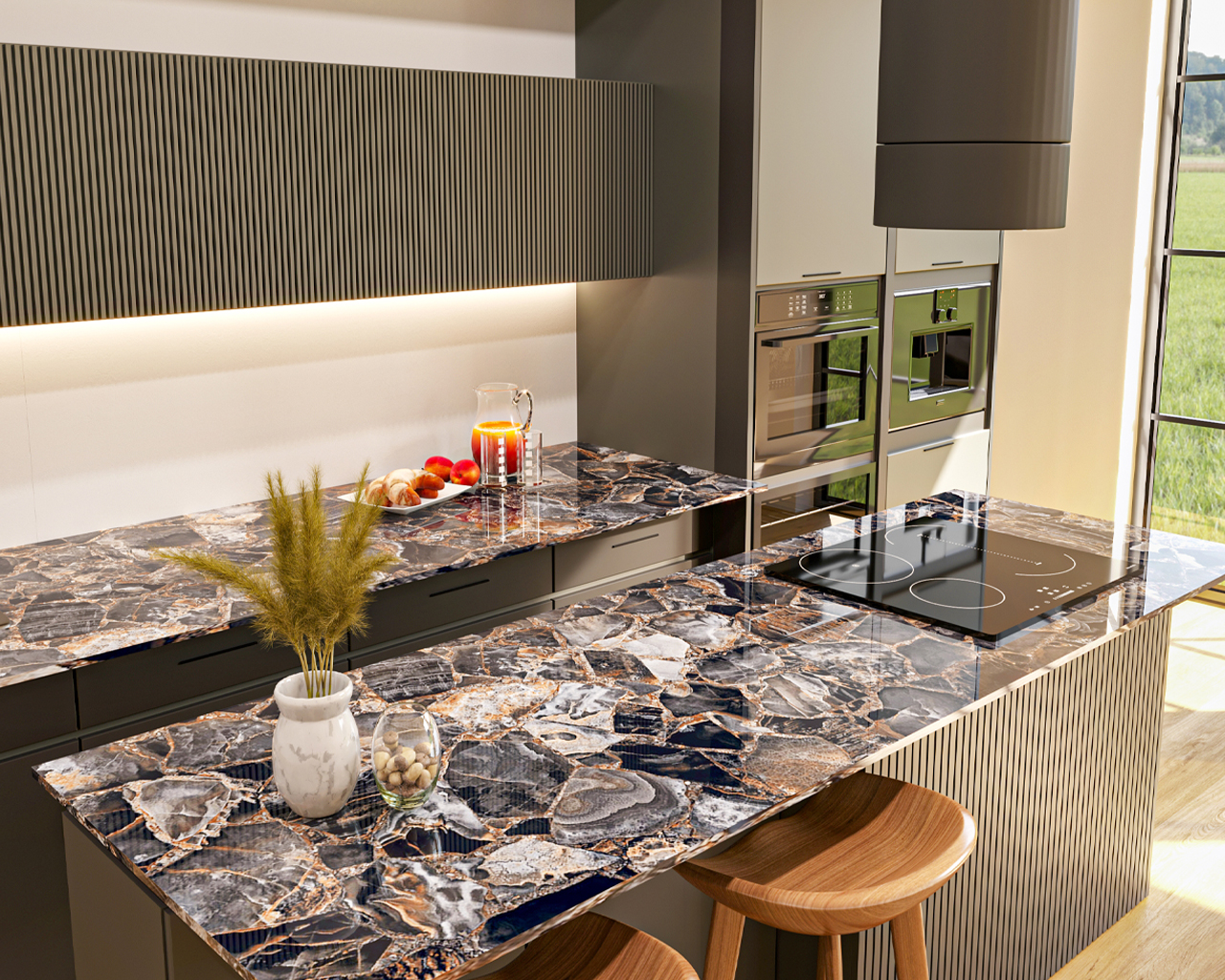 When you are remodeling your home, you should make sure that it is classic and trendy at the same time. Every nook & cranny has to be thought upon and perfect. And the most prominent room in the home- the kitchen has to be the best. Kitchen is the centerpiece of our home and is as busy and cheerful as our life.
When you are designing your kitchen, you should think of everything in cabinets, color, lighting, tiles, etc., and the most important thing about the kitchen- countertops. Everything revolves around the kitchen countertops they are the centerpiece of the kitchen as the kitchen is of our beautiful home.
Here we have mentioned things you should consider before buying select the perfect kitchen countertops:
1- Budget:
The first thing you need to consider before buying kitchen countertops is the budget. You must work within your budget. It might not be the most fun part, but it is definitely the most important part.
When estimating, you need to consider material cost, installation cost, and whether you want any custom details or not, and if you do, what will it cost. Mainly the price is based on the material and its thickness.
2- Material:
At the present market, there are many different types of countertops available, be it natural stones like marble countertops or engineered stones like quartz. Kitchen countertops are now just not limited to marble and granite countertops, now we have more affordable marble engineered stones options that offer more beautiful patterns, color combinations, and thickness.
The most popular kitchen countertops are marble, granite, quartz, and limestone countertops. To select what is best for you.
3- Height:
The most common doubt people have when reconstructing the kitchen is what the standard counter height is. The standard kitchen counter height is 36 inches from the floor, which is around 3 feet. It can go as high as 42 inches. But you should consider what is best for you.
The countertops should be a few inches above your waist ideally. If the height is not perfect, it can hurt you and your children.
4- Care and maintenance needs:
Each countertop material has unique care and maintenance requirements. Stone countertops such as granite and quartz fall under the high maintenance spectrum as they need regular upkeep to prevent germs growth. On the other hand, countertop laminate is resistant to moisture, germs growth, and abrasion. You don't have to spend a lot of your time and effort on the care and maintenance of a countertop laminate.
Lycos Ceramic
Lycos lets you choose from a range of highest-quality tiles from leading floor tile manufacturers, wall tile manufactures, vitrified tile manufactures, and porcelain tile manufacturers in India.
We have lots of Verities, designs, and Patterns in tiles.
Check out our Facilities and Packaging Detail for brief information.
We have our own QC team so as to make sure that we deliver AAA grade quality products.
We give you quality trust and our 24-hour manpower support.
Lycos Ceramic growing faster day by day and you can be the witness of it.
Buy tiles today and join the venture of quality.
Along with Tiles we are also the leading manufacturer of Sanitary ware, Bath accessories, Faucets, Shower etc.
We have a wide range of amazing sizes and patterns that will leave you speechless.
To download our product catalog and you can visit our E-Catalogue Page.
To see our global market, you can visit our Global Market Page.
Check out our Products.
Regarding any Queries
For any products inquiry, you can directly contact
Mr Raj Patel
export@lycosceramic.com