Border Tiles Design Ideas For Your Beautiful Home
Looking for the best way to add some striking detail to your homes? Consider the use of beautiful border tiles. Whether you are updating the bathroom, kitchen, living room, bedroom, or hallway, borders can be used to delineate an area to add character and color to an area. From smaller to bigger areas, we can help you achieve the best look for your home. Keep on reading for all the inspiration you need.
Bathroom Border Tiles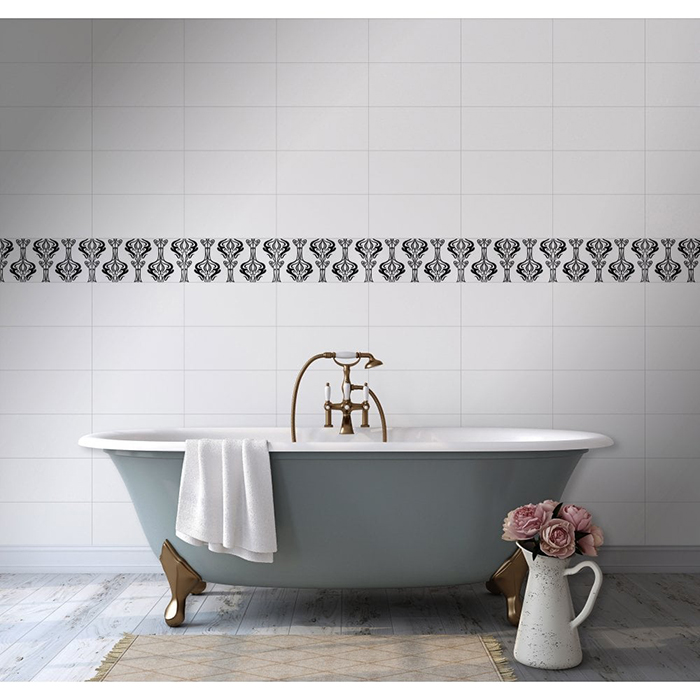 If you're looking for a unique bathroom design, consider using border tiles as part of your decor. These little tiles are easy to install and can give your bathroom a modern feel. You can use them to cover up ugly walls, add interest to a boring floor, or even make a statement with a bold color scheme.
Kitchen Border Tiles
A border tile design can also work well in other rooms of your home. In the kitchen, you can use border tiles to create an interesting pattern on your wall or floor. They can also be used to separate different areas of your kitchen, such as between the stove and refrigerator.
Living Room Border Tiles
If you're looking for some inspiration for your next project, check out our collection of border tile designs. We've included ideas for walls, floors, and more.
Bedroom Border Tiles
A border tile design can add visual interest to any space. It's easy to install and requires no special skills. You'll find plenty of options.
Hallway Borders Tiles
If you're looking for a simple yet elegant solution to decorate your hallway, consider using border tiles. These decorative floor tiles come in a variety of shapes and sizes, so you can choose one that fits perfectly into your existing layout.
Lycos Ceramic
Lycos lets you choose from a range of highest-quality tiles from leading floor tiles manufacturers, wall tiles manufacture, vitrified tiles manufacturers, and porcelain tiles manufacturers in India.
We have lots of Verities, designs, and Patterns in tiles.
Check out our Facilities and Packaging Detail for brief information.
We have our own QC team so as to make sure that we deliver AAA grade quality products.
We give you quality trust and our 24-hour manpower support.
Lycos Ceramic growing faster day by day and you can be the witness of it.
Buy tiles today and join the venture of quality.
Along with Tiles we are also the leading manufacturer of Sanitary ware, Bath accessories, Faucets, Shower etc.
We have a wide range of amazing sizes and patterns that will leave you speechless.
To download our product catalog and you can visit our E-Catalogue Page.
To see our global market, you can visit our Global Market Page.
Check out our Products.
Regarding any Queries
For any products inquiry, you can directly contact
Mr Raj Patel
export@lycosceramic.com