How to buy bathroom accessories smartly ?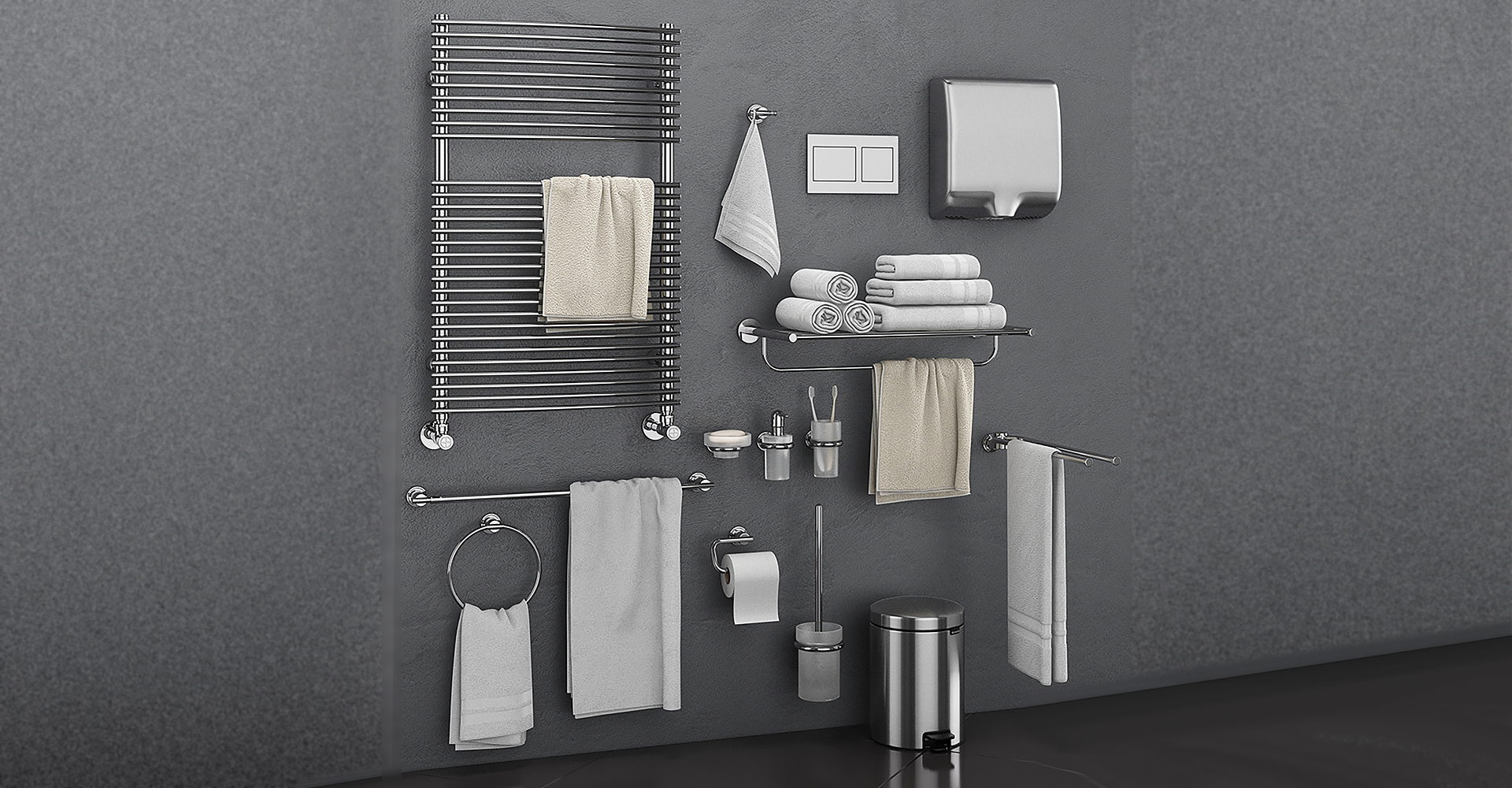 In these days people are getting very aware about building a home and construct a building. People knows that which thing makes their home beautiful and which product completes his requirements, but who completes this need? There are thousands of companies out there but whom to trust? People buy Bathroom Accessories on its design or look but in very rare case people focuses on quality and materials. Lycos Ceramic is working in this field since more than 12 years so your question is solved that how to buy bathroom accessories smartly.
What we are offering in Bathroom Accessories ?
Do you consider a quality first? then you are welcome in the world of perfection. Bathroom Accessories consists many products, its depends on your requirements that how you want to decorate your bathroom. We assure you that we will provide you every single product of Bath Accessories which are using in the world.
Lycos Ceramic believe in quality and that's our motto towards work. We are based in Morbi, India with 100k square meter plant. We export our products to more than 110 countries including USA, UK, Germany, Netherlands, Oman, Mauritania, Guatemala, Ecuador, Peru, Argentina, Chile etc.
Therefore we proudly say that "WE KNOW"
Why Lycos Ceramic?
Lycos Ceramic is the expert in department which is belongs to quality. Bathroom Accessories is one of our leading products which defines beauty, design and quality. The company is leading in the field of Bathroom Accessories as well as Porcelain and Ceramic tiles with modern technology. All of our products are Certified by ISO & CE. We always produce innovative products which make your bathroom beautiful and attractive.
Following are the Bathroom Accessory Products:
Tissue Paper Holder
Liquid Soap Dispenser
Towel Rack
Napkin Ring
Robe Hook
Shampoo Stand (Rectangle Shelf)
Soap Dish
Soap Dish with Tumbler Holder etc.
To check out Bathroom Accessories products Click Here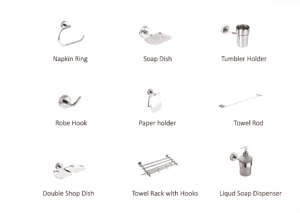 We have a wide range of amazing products that will leave you speechless.
So these are the things you have to follow to decorate your dream bathroom.
Along with Bathroom Accessories, we are also the leading manufacturer of Tiles, Sanitary Ware, Faucet-Shower, Kitchen Sink, Bathroom Vanity etc.
We have lots of Verities, designs, and Patterns in tiles.
Check out our Facilities and Packaging Detail for brief information.
We have our own QC team so as to make sure that we deliver AAA grade quality products.
We give you quality trust and our 24-hour manpower support.
Lycos Ceramic growing faster day by day and you can be the witness of it.
Buy tiles today and join the venture of quality.
Along with Tiles we are also the leading manufacturer of Sanitary ware, Bath accessories, Faucets, Shower etc.
We have a wide range of amazing sizes and patterns that will leave you speechless.
To download our product catalogue and you can visit our E-Catalogue Page.
To see our global market, you can visit our Global Market Page.
Check out our Products.
Regarding any Queries
For any products inquiry, you can directly contact
Mr Raj Patel
export@lycosceramic.com
Conclusion :
Do this Blog helpful to you? Please let us know. You can also get update via Social Media or You can directly Message us on following details.
There are many Blogs which helps you a LOT, to check out Click Here.
Hope you continue Good Bath, Good Food, Good Life  🙂