What factors to consider when choosing bathroom flooring in 2021?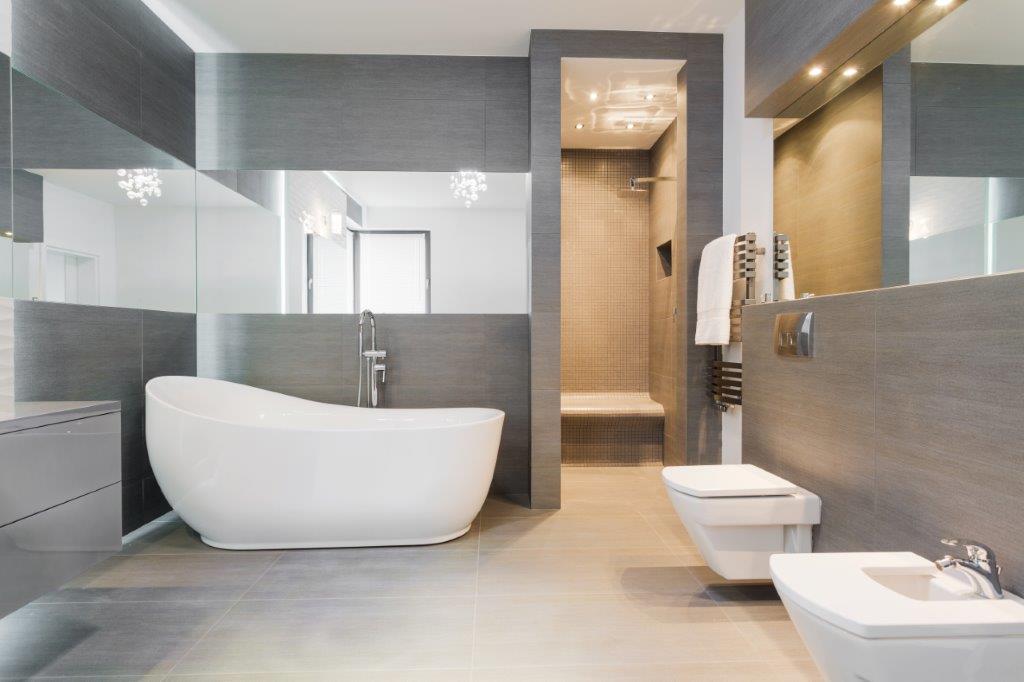 When choosing bathroom flooring, there's much more to consider rather than "look".Some very specific factors come into play: Is flooring Waterproof? Is it require much more cleaning?
Selecting floor tile for your bathroom is not so simple anymore. So design it carefully, thoughtfully, and with a well-considered planning strategy. We're here with some things that will keep in mind while choosing bathroom flooring.
Dirt Resistance-Does your floor comprises an easy-wipe surface for simple maintenance? Due to excessive Water, flooring tiles show smudges and watermarks. So, select such type of bathroom flooring that can be easily clean and also take less maintenance.
Slip Resistance-Floor surfaces require enough grip to prevent slipping, especially in areas that may become wet or contaminated. Select tile that provides a feature like Slip-resistant, frost-resistant, and moisture resistant without sacrificing design. It is the most important factor which you keep in mind choosing bathroom tile. The shiny, smooth glossy surface tends to be more slippy than a matt surface. Therefore, never choose glossy tile for bathroom flooring.
Hygiene– Bathroom is the place that carries millions of harmful germs and bacteria. Select tile that easily cleaned, absorbs fumes, odors, or smoke. Over time dirt and grime get accumulated in space between tiles called grout and tiles. This feature enables good hygiene and makes these tiles suitable flooring material for any environment where hygiene is essential.
Make Brighter- As glass tile or glossy tile reflects light and allows light to bounce around the room. Due to this feature, smaller rooms appear larger than they actually are. Don't select Matt tile when you have not enough lighting both natural and artificial, as these tiles are not known for reflecting light.
Why to Buy Tiles From Lycos Ceramic?
We have all sizes collection of tiles which is using by each and every country. You can see it in our Product List. In Tiles, we have finishes like Matt, Glossy, Satin, Rustic and Sugar with 10,000+ Designs in Ceramic and Porcelain tiles with 20 Million+ Square Meter yearly production capacity.
We have lots of Verities, Design and Patterns in Tiles In Pocket Friendly Indian Prices.
Check out our Facilities and Packaging Detail for brief information.
We have our own QC team so as to make sure that we deliver AAA grade quality products.
We give you quality trust and our 24-hour manpower support.
Lycos Ceramic growing faster day by day and you can be the witness of it.
Buy tiles today and join the venture of quality.
Along with Tiles we are also the leading manufacturer of Sanitary ware, Bath accessories, Faucets, Shower etc.
We have a wide range of amazing sizes and patterns that will leave you speechless.
To download our product catalog and you can visit our E-Catalogue Page.
To see our global market, you can visit our Global Market Page.
Check out our Products.
Regarding any Queries
For any products inquiry, you can directly contact
Mr Raj Patel
export@lycosceramic.com