5 Tips For Make Beautiful Home
In 21st century, we want something innovative, exciting and beautiful. Most of the time we at the stage of building a home, everyone wants that how could they make a perfect home. What people think about ? What they want to make ? This all questions are occurs and some how its always maters. Here Lycos Ceramic is a dream maker for you we will provide you a dream path to follow up and build your dream home.
Lycos Ceramic is one of the leading Porcelain and Ceramic Tiles Manufacturer and Supplier. Also we are the largest manufacturer of Sanitary ware, Faucets, & Bath accessories.
We believe in quality and that's our motto towards work. Lycos Ceramic located in Morbi, India with 100k square meter plant. We export our products to more than 100 countries includes USA, UK, Germany, Netherlands, Oman, Mauritania, Guatemala, Ecuador, Peru, Argentina, Chile etc with more than 12 years of experience.
What We Do?
Lycos Ceramic is very well known name in the tiles world. We are leading in the field of porcelain & ceramic tiles with modern technology also have products with ISO & CE certification, we produce always innovative products which make your property beautiful and attractive.
We make products like Porcelain Tiles, Glazed Porcelain Tiles, Ceramic Wall & Floor Tiles, Digital Inkjet Wall and Floor Tiles, Rotocolor Wall & Floor Tiles, Polished  Designer Tiles, Exterior Tiles etc. The group is also manufacturing full range of Sanitary ware, Faucet & Bath accessories.
The first question come up is whats your Choice ? As well as What makes you happy, What's your design , What's your pattern , What's your color of tiles ? Every question is important if you want go to the Perfection. Kindly write down in Inquiry.
5 Tips For Make Beautiful Home :
Home is a goodness of art. Beautiful Home consists many points, Here we helps you for top 5 tips that make your Home Beautiful.
Step 1. Selection of Porcelain Tiles :
Lycos Ceramic is a leading Porcelain Tiles Manufacturer from India. Porcelain Tiles are used as flooring and wall so it is  the base of your Floor & Wall also its used as a Outdoor Tiles too, You have to be specific on that so its accurate selection is very important to built it beautiful.
We produce Innovative products in the range of different sizes with high quality that you can checkout Click Here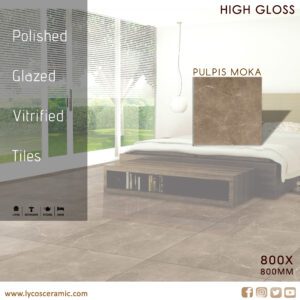 Step 2. Choose a quality Granite :
Exclusive Granite Collection of Lycos Ceramic makes you mesmerized. Granite tiles are often used as flooring and wall panels to produce an elegant, perfect high-luster space most of the time in a Kitchen as a kitchen platform/counter, Interior, Outdoor. Its depends on your test.
We also have a wide range of different sizes and thickness that you can checkout Click Here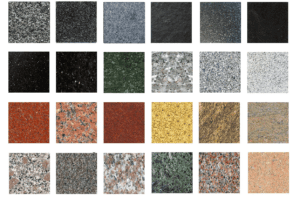 Step 3. Stylish Faucet :
Faucet in kitchen, Faucet in bathroom, Faucet in sink and Shower these are the most common terms of faucet we know. Faucet is the thing, which is superior in our bathroom accessories and also very important in kitchen. There are many faucet in the market to use but without proper requirement, quality and size its useless. Lycos presents you a special collection of faucet in varieties of range, We have varieties of faucet like Kitchen faucet, Bathroom faucet, Sink faucet, faucet for bathroom sink and many more.
We make quality product in many designs and sizes that you can check out Click Here
Step 4. Bath Accessories :
Bathroom is a same word we wants fascinating and organized like our home. All of us wants our bathroom perfect in all categories. How can we make this possible? of course with the help of Bath Accessories. What we include in Bath Accessories ? a soap dish, tissue paper holder, napkin holder, liquid soap dispenser, napkin ring, towel rack, towel ring etc
We get pleasure to say this that, we have every possible bath accessories which is used by entire world. We have Stainless Steel Bath Accessories and Brass Bath Accessories.
Quality product with range of varieties, Have a look our exclusive collection of Bath Accessories Click Here
Step 5. Sanitary Ware :
Water closet, Toilets, Urinals, Wash basin, Pedestal wash basin etc. are our Sanitary Ware Products. Its one of the high demanded products in the world. Lycos Ceramic always focus on customers requirement, our every product is made by customers point of view. Customers requirement with quality is known as Lycos. Use of accurate Sanitary ware is made your beautiful home complete. Is there any special requirement regarding it? let us know.
Please checkout our latest collection of sanitary ware Click Here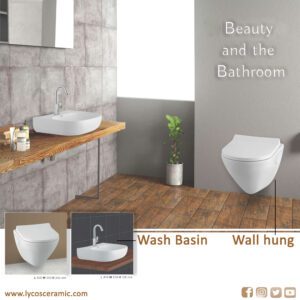 We have a wide range of amazing sizes and patterns that will leave you speechless.
So these are the points you need to followup before you build your home.
To check out more products Click Here
Regarding any Queries :
For any products inquiry, you can directly contact
Mr. Raj Patel
export@lycosceramic.com
Conclusion :
Do this Blog helpful to you? Please let us know. You can also get update via our Social Media, follow us there too.
There are many Blogs which helps you a LOT, To check out Click Here
Hope you continue your Dream Run 🙂