Frequently asked questions about glazed vitrified tiles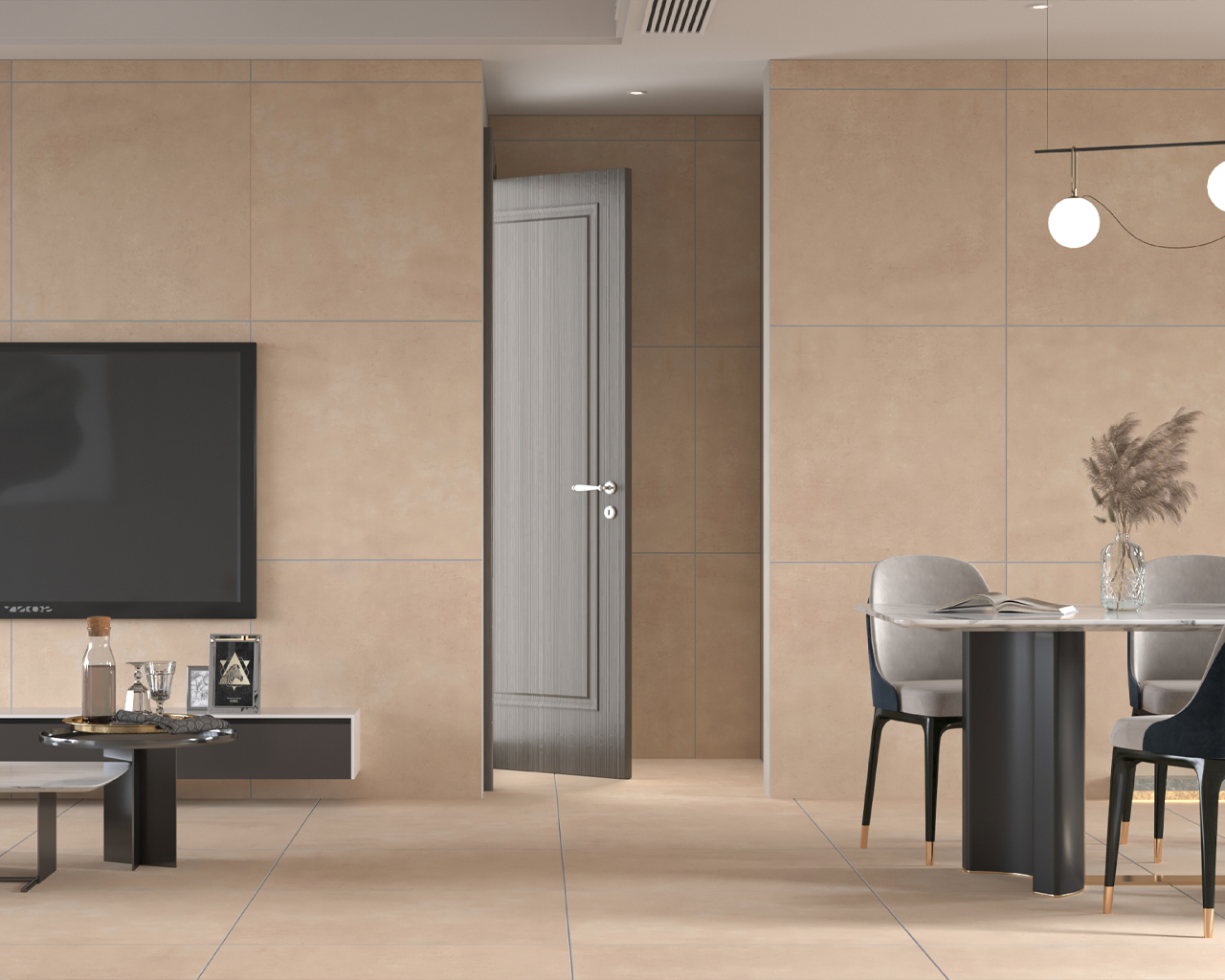 Though glazed vitrified tiles have become increasingly popular over the years, many people still have questions about this product, such as what this tile is made of, how durable they are, how much glazed tiles cost, and so on. Moreover, there are some myths or misconceptions concerning glazed floor tiles, such as the perception that they are not as durable as polished tiles.
So, we have decided to answer all of these questions and dispel the myths and confusion that exist. So this article is kind of glazed vitrified tiles FAQS, but in xl size, where we have answered the most frequently asked questions about glazed vitrified tiles.
Q-1 What Are Glazed Vitrified Tiles?
Glazed vitrified tiles have a glazed surface. They offer a large variety of designs, finishes, and surface textures like wood, bamboo, slate, and stone. This is also a costly process, but the cost is dropping as digital printing techniques are introduced.
Q-2 How Glazed Vitrified Tiles Made?
Glazed vitrified tiles are made by hydraulic pressing a mixture of clay, quartz, feldspar, and silica, which make the vitreous surfaces. Thus creating a single mass making them hard with low porosity. Different clay bodies reach vitrification at different temperatures.
Q-3 How Much Does Glazed Vitrified Tiles Price?
The cost of glazed vitrified tiles is certainly influenced by numerous factors, including quality, size, pattern, finish, order quantity, and the raw material price at the time. If you want the customization of glazed tiles, you will have to spend extra money.
However, when you buy vitrified tiles from a reputable vitrified tile manufacturer, such as LYCOS CERAMIC, you can be certain of their affordable pricing.
Q-4 How Durable Are Glazed Vitrified Tiles?
When compared with many other tiles options available in the market, glazed vitrified tiles prove to be a durable choice. It is for this reason this tile has become one of the top tiling choices among house owners. This tile is very easy to install.
Q-5 What Are The Qualities of Glazed Vitrified Tiles?
It is imperative to understand here that these tiles are high in quality and come with a promise of high quality. Every tile undergoes a minute inspection before it is packaged and sold. The manufacturers also ensure the consistency of tiles in terms of size, finish, thickness, and shades. House owners looking for a natural look can choose shades of natural materials.
Choose Glazed vitrified tile from Lycos
Lycos lets you choose from a range of highest-quality tiles from leading floor tile manufacturers, wall tile manufactures, vitrified tile manufactures, and porcelain tile manufacturers in India.
We have lots of Verities, designs, and Patterns in tiles.
Check out our Facilities and Packaging Detail for brief information.
We have our own QC team so as to make sure that we deliver AAA grade quality products.
We give you quality trust and our 24-hour manpower support.
Lycos Ceramic growing faster day by day and you can be the witness of it.
Buy tiles today and join the venture of quality.
Along with Tiles we are also the leading manufacturer of Sanitary ware, Bath accessories, Faucets, Shower etc.
We have a wide range of amazing sizes and patterns that will leave you speechless.
To download our product catalogue and you can visit our E-Catalogue Page.
To see our global market, you can visit our Global Market Page.
Check out our Products.
Regarding any Queries
For any products inquiry, you can directly contact
Mr Raj Patel
export@lycosceramic.com