5 Stylish and Glamorous Tile Design Trends for 2022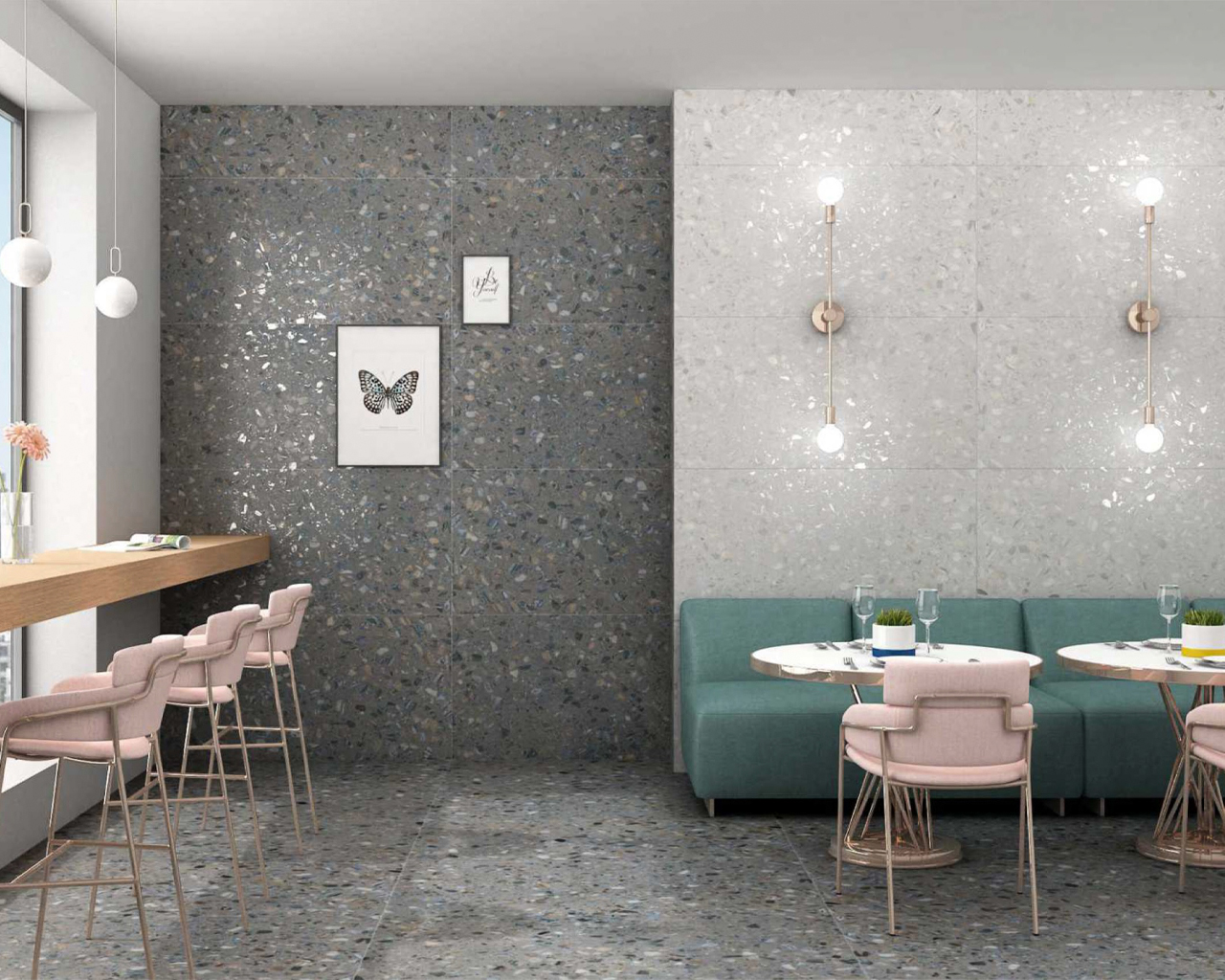 Planning to give a makeover to your house in 2022? Transform your house into a luxurious space with our tile suggestions. Lycos, the leading tile supplier in India. We have provided a list of the latest tile trends to add glamour and luxury to your house this year. You can expect to see these trends ruling the roost in homes, hotels, offices, spas, and other stylist places in 2022.
Read on to find the best tile trends for 2022 to renovate your house.
Take the classic look with Subway Tiles
Subway tile is always in style, and it will continue to be the preferred choice in 2022. The classic subway tile design is now available in trendy designs like color, designs, and more. Adding this tile will a timeless beauty to your interior and will make your house look fresh for years to come.
If you want to create a stunning impression, the glass tile is the best choice for your floor or wall. This tile has a sparkle finish making them stand out. They add a unique look to your space. They are sure to get you numerous compliments from guests.
Wood look tile is a new trend that has grabbed the attention of both house owners and architecture.
If you are looking for a tile that does not harm the planet, then terrazzo tile is an excellent choice. Made with waste marble, recycled glass chips, and other scraps.
Another advantage of using terrazzo tile is that they are anti-slip, making them an ideal choice for moisture-prone zones like bathrooms, outdoor, terraces, kitchens, etc.
If you are looking for ideas for your wall and floor space, one surface trend immediately springs to mind-marble! Creating a natural space in your home has been popular for a while now – but marble is by far the hottest and most desired stone.
Choose a wide range of tile trends for 2022 from Lycos
Lycos lets you choose from a range of highest-quality tiles from leading floor tile manufactures, wall tile manufactures, vitrified tile manufactures, and porcelain tile manufacturers in India.
We have lots of Verities, designs, and Patterns in tiles.
Check out our Facilities and Packaging Detail for brief information.
We have our own QC team so as to make sure that we deliver AAA grade quality products.
We give you quality trust and our 24-hour manpower support.
Lycos Ceramic growing faster day by day and you can be the witness of it.
Buy tiles today and join the venture of quality.
Along with Tiles we are also the leading manufacturer of Sanitary ware, Bath accessories, Faucets, Shower etc.
We have a wide range of amazing sizes and patterns that will leave you speechless.
To download our product catalogue and you can visit our E-Catalogue Page.
To see our global market, you can visit our Global Market Page.
Check out our Products.
Regarding any Queries
For any products inquiry, you can directly contact
Mr Raj Patel
export@lycosceramic.com