5 Simple Ways to Make Your Bathroom More Eco Friendly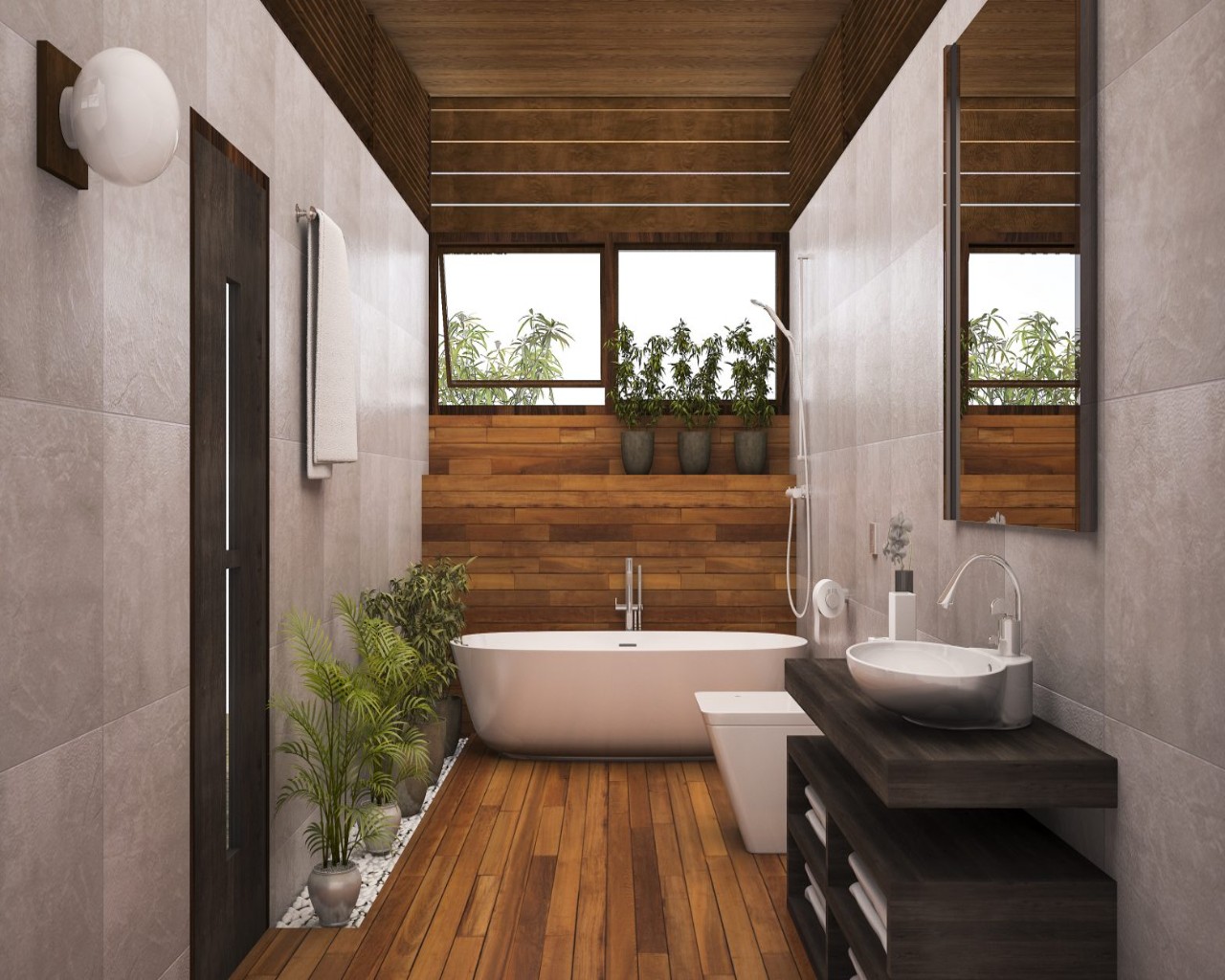 The room in your home that gets the most traffic in the day is the bathroom. It is the first place you go in the morning and probably the last space to visit before bed too. It becomes much more important to have a clean, eco-friendly bathroom, without harmful toxic chemicals and substances.
It would surprise you immensely to realize the number of advantages that an eco-friendly bathroom brings to the table. The most obvious one is decreasing your impact on the environment to save the planet. Another major advantage of an eco-friendly bathroom it that it helps you reduce the amount of waste. We at Lycos ceramic realize our responsibilities towards nature. In response we have come up with a green innovation range of products that offer advanced solutions for water saving. Our faucets, showers, toilets, and bath accessories have been designed by coordinating products and technologies that save water.
We've got some tips on how to make your bathroom more environmentally friendly.
Install an Energy Efficient Showerhead.
An energy-efficient shower head will save you money by reducing the amount of hot water used each month. It also reduces the amount of water wasted because the shower head only releases as much water as needed.
Replace Your Towel with a Reusable One.
If you're using a towel every day, consider replacing it with one that's reusable. You'll save money and reduce waste.
Switch to Low Flow Toilets.
A low-flow toilet uses less water than a standard model. It also reduces the amount of wastewater that goes into the sewer system. This means fewer trips to the dumpster and less pollution.
Buy Recycled Products.
If you're looking for ways to reduce your impact on the environment, consider buying recycled products. Lycos ceramic offer eco-friendly products, so you'll save money while helping nature.
Turn Off Lights When You Leave a Room.
It's easy to forget to turn off lights when you leave a room, especially if you're rushing out the door. However, leaving lights on wastes energy and contributes to global warming. To avoid wasting electricity, try turning off lights when you leave rooms.
Lycos ceramic
We have lots of Verities, designs, and Patterns in tiles and sanitary ware.
Check out our Facilities and Packaging Detail for brief information.
We have our own QC team so as to make sure that we deliver AAA grade quality products.
We give you quality trust and our 24-hour manpower support.
Lycos Ceramic growing faster day by day and you can be the witness of it.
Buy tiles today and join the venture of quality.
Along with Tiles we are also the leading manufacturer of Sanitary ware, Bath accessories, Faucets, Shower etc.
We have a wide range of amazing sizes and patterns that will leave you speechless.
To download our product catalogue and you can visit our E-Catalogue Page.
To see our global market, you can visit our Global Market Page.
Check out our Products.
Regarding any Queries
For any products inquiry, you can directly contact
Mr Raj Patel
export@lycosceramic.com