Advantages and disadvantages of Double Sink vs Single Sink Vanities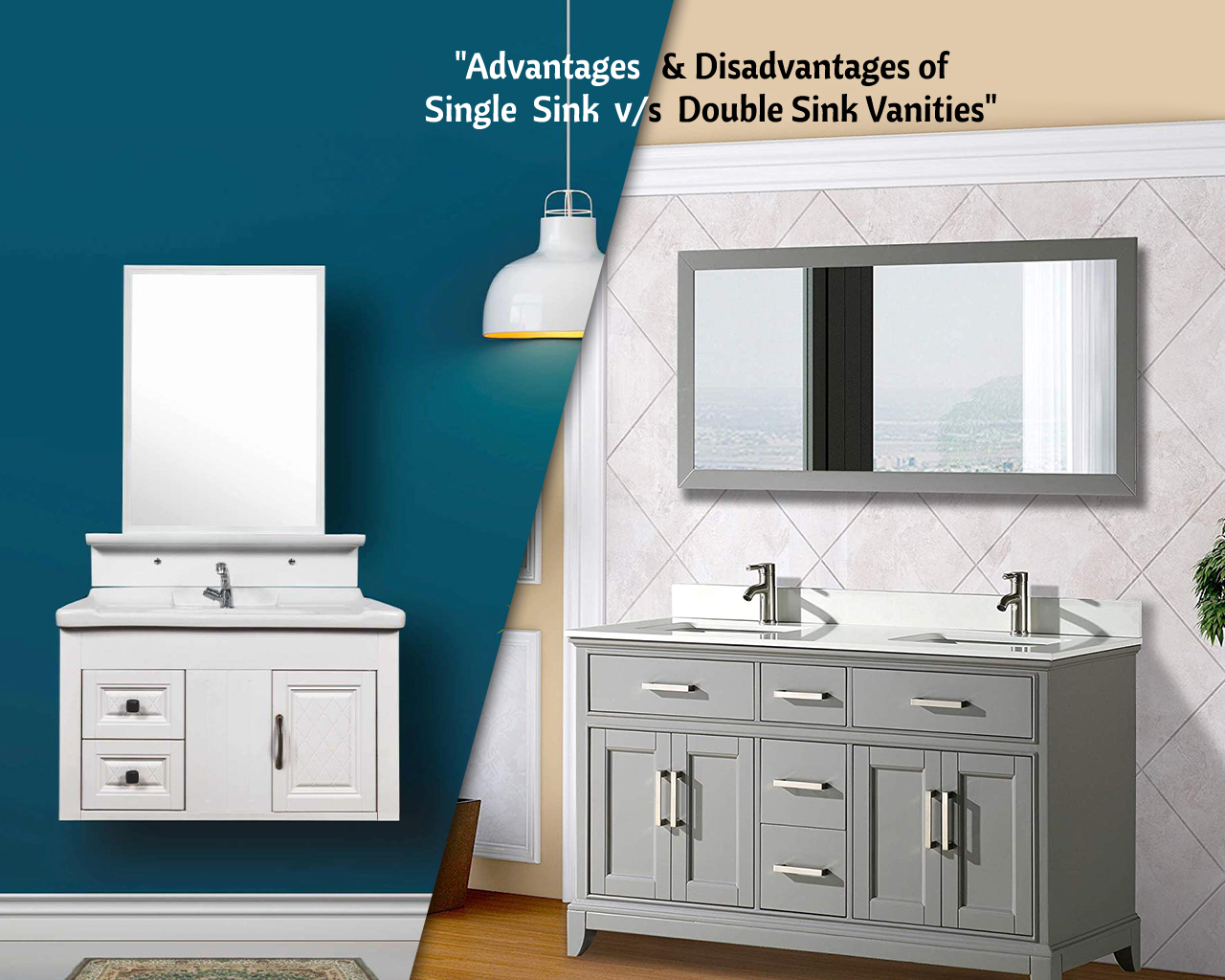 In small bathrooms, most people are limited to a single bathroom vanity, but when you have a large space, you might want to go with a double vanity. Even if you have the space for a double vanity, they still aren't the best option for every bathroom, and many people find that they prefer a single sink bathroom vanity or even a bathroom vanity set composed of two single sink cabinets.
Advantages and disadvantages of Double Sink vs Single Sink Vanities
Advantages of a Single Sink Vanities?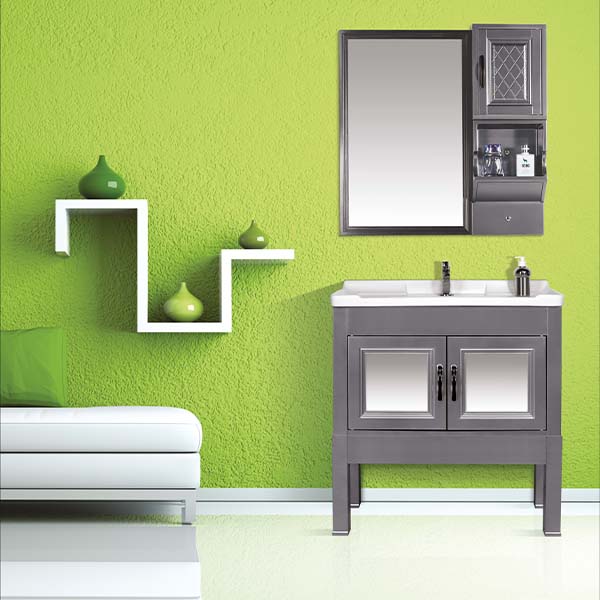 This is probably the most obvious advantage. Having one sink means it is much easy to install than a double sink vanity. You only have one sink and one faucet to install. Not to mention the price of installation will be cheaper with only one sink to install.
Having only one sink means the cabinetry can be made a lot smaller. If you are really limited on area, you can easily find one that can fit.
This can differ in how the specific vanity was made but you can generally fit an extra drawer or two into the vanity. If you have a vanity with a big width and only one sink, you can probably fit an extra drawer on it.
This is similar to our point of having more storage area. Having only a sink on a big width vanity gives you a tremendous more amount of countertop area. This lets you put more stuff including hairdryers, napkins, and other bathroom essentials.
Disadvantages of a Single Sink Vanities?
Might not best for big bathrooms
If you are sharing a really big bathroom with your significant other, it might be awkward to only have one sink. You will most likely have a lot of extra area in the bathroom so only having one sink might not feel as convenient.
Advantages of a double sink Vanities?
Who doesn't want a small extra storage area in their bathroom? This is one of the reasons that double vanities are the way to go for so many people. most setups involve s little cabinet storage area underneath for all your bathroom essentials. Larger ones may even have full drawers for towels, napkins, extra shampoo, extra soap, or whatever bigger items you need to store.
Having double sinks means more than one person can use the bathroom at the same time. If two-person needs to get ready at the same time, this is a nice small compromise that works for everybody.
Disadvantages of a double sink Vanities?
Mid-range double sink vanities will probably be limited in the amount of countertop area it provides. The sinks take up a more area and you will probably only be able to put a few small items. This problem is fixed if you opt for a bigger width cabinet.
More sinks means more plumbing
Having an extra sink means, you will need to pay the cost of the more sink and faucet as well as the plumbing costs to fix or install everything.
Lycos ceramic
If you are planning to buy a bathroom vanity For the bathroom Pick up your phone and mail/call us. We will surely give you an attractive offer.
Along with Kitchen Sink, we are also the leading manufacturer of Tiles, Sanitary Ware, Faucet-Shower, Washbasin, Bathroom Vanity, etc.
We have lots of Verities, designs, and Patterns in tiles.
Check out our Facilities and Packaging Detail for brief information.
We have our own QC team so as to make sure that we deliver AAA grade quality products.
We give you quality trust and our 24-hour manpower support.
Lycos Ceramic growing faster day by day and you can be the witness of it.
Buy tiles today and join the venture of quality.
Along with Tiles we are also the leading manufacturer of Sanitary ware, Bath accessories, Faucets, Shower etc.
We have a wide range of amazing sizes and patterns that will leave you speechless.
To download our product catalogue and you can visit our E-Catalogue Page.
To see our global market, you can visit our Global Market Page.
Check out our Products.
Regarding any Queries
For any products inquiry, you can directly contact
Mr Raj Patel
export@lycosceramic.com