5 Best Reasons to Install Granite Countertops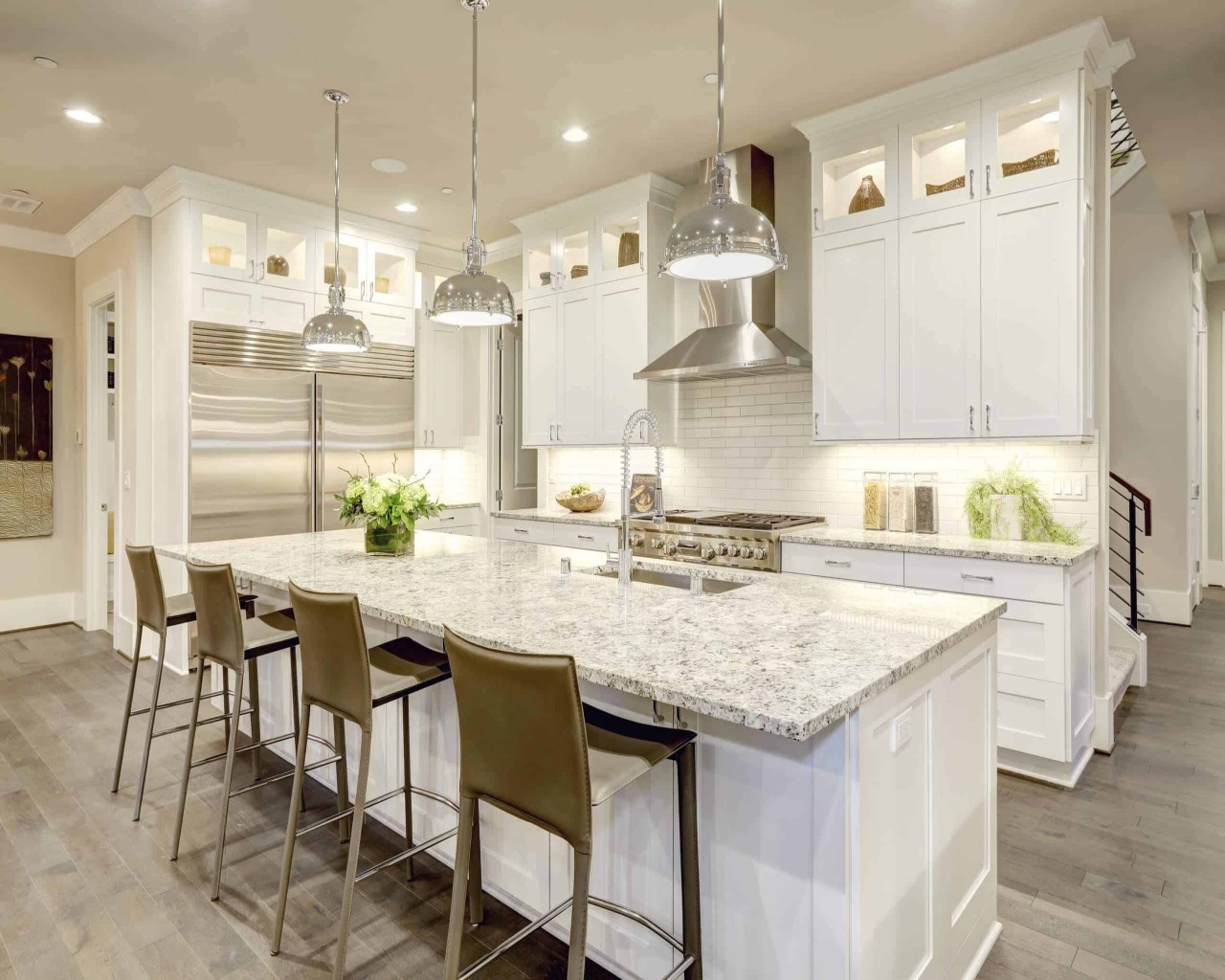 Are you looking to renovate your countertops? It's undoubtedly the best way to give your kitchen a whole new look and feel. However, the question here is which material is perfect for the countertops in your kitchen? One trending choice is granite – in fact, granite is the number one best sought-after item in any modern kitchen!
Being a natural stone, granite is one of the hardest materials in the world and adds a touch of beauty and luxury to any kitchen. If you are still unconvinced to buy granite as the material of choice for your kitchen countertops, Here are five good reasons to install granite countertops in your home.
And they look great too!
If you're looking for an affordable option for your kitchen countertops, consider installing granite. It's one of the hardest natural stones available, so it will hold up well against everyday use. Plus, it looks great with any color scheme.
Granite is naturally resistant to staining.
Granite is also naturally resistant to staining, meaning it won't leave behind unsightly marks on your counters. This makes it perfect for kitchens where food preparation takes place.
Granite resists scratches and stains.
Granite is one of the hardest natural materials available. It's also very strong, making it ideal for kitchen counters. It's not as porous as other surfaces, so it resists staining better than wood or laminate. And because it's naturally resistant to scratches, it will never need refinishing.
Granite is durable.
If you're looking for a durable surface for your kitchen countertop, granite is the way to go. It's easy to clean, too. Simply wipe down with a damp cloth and let dry. You can even use soap and water to remove stubborn spots.
Granite is beautiful.
If you're looking for an investment that will last a lifetime, granite countertops are hard to beat. Not only do they look amazing, but they'll also help protect your home against water damage. Plus, they're easy to clean and maintain.
Know about Lycos Ceramic
We have all types of tile sizes collection which are using by each and every country. You can see it in our Product list. In Tiles, we have finished like ceramic and porcelain tiles, glass tiles, stone tiles, mosaic tiles, and brick tiles.
We have lots of Verities, designs, and Patterns in tiles.
Check out our Facilities and Packaging Detail for brief information.
We have our own QC team so as to make sure that we deliver AAA grade quality products.
We give you quality trust and our 24-hour manpower support.
Lycos Ceramic growing faster day by day and you can be the witness of it.
Buy tiles today and join the venture of quality.
Along with Tiles we are also the leading manufacturer of Sanitary ware, Bath accessories, Faucets, Shower etc.
We have a wide range of amazing sizes and patterns that will leave you speechless.
To download our product catalog and you can visit our E-Catalogue Page.
To see our global market, you can visit our Global Market Page.
Check out our Products.
Regarding any Queries
For any products inquiry, you can directly contact
Mr Raj Patel
export@lycosceramic.com