Give Natural Touch To Your Space With Lycos Wooden Plank Tiles
Looking to update your flooring and confused about where to start?
It's time to RENEW your home at LYCOS. Giving your space a natural touch yet edgy makeover with  Wooden plank tiles. An entryway is the first area of your home which will be noticed by everyone, so make it impressive and create a long-lasting impression with tile flooring.
Tile flooring becomes a hot trend in modern homes. Along with their strength and durability, they add charm and warmth to your home. In the World of tiles, wooden plank tiles are the most aesthetic option. Woodgrain tile is the perfect choice for homes and workspace since it provides greater features like Slip-resistant, frost-resistant, and moisture resistant without sacrificing design aesthetics.
Lycos bring a series of wooden plank tiles that add a cozy and comfy touch to the area. We will give you every possible size which is used by the world so grab this opportunity.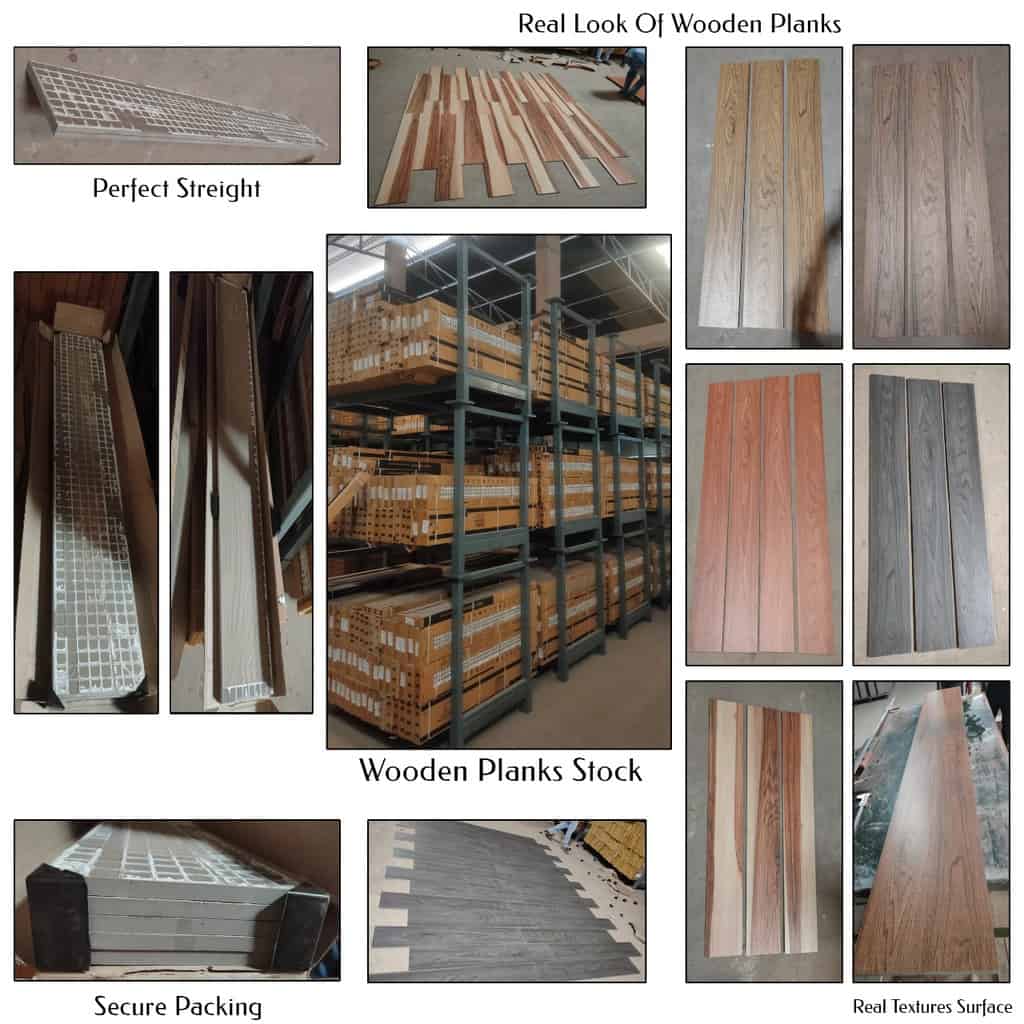 Lycos tile packing with euro pallets, secure packing. Deliver to more than 110 countries and 100% guarantees In packing. We deliver your goods with all safety.
Wooden tiles can be used anywhere:
One of the primary benefits of wood flooring is it suitable for any place. They can be fitted anywhere in your space no matter how often you are inspired to change the mirror, wall art, decorative accents, or other decors in your home, the wooden flooring will always look good and fit your desired theme.
Water and wood don't work together but with wooden plank tiles, you set the wooden theme in your balcony and bathroom with no maintenance. This makes it a healthier option for any space. You get natural beauty available with a variety of shades, swirls, and grains that add charm to your home.
Are you excited to know other benefits? Keep reading.
Give Aesthetic look with wooden plank tiles 
If you make your entryway to be inviting and Eye-catching select wooden flooring tiles that add a touch of nature indoors and make the first impression long-lasting. Home décor represents your personality.
Wood floors not only add value to your home but also a bit of warmth. For an elegant and aesthetic, look nothing could be better than earthy tones.
Keep the wall colors or floor colors neutral which add a touch of elegance to your space.
The best part of these tiles is available in different grain types as well as shades of brown, grey, black, and many more.
Easy to care tiles
Once these tiles have been installed in the area, forget about their continuous and regular maintenance. For people who do not want to maintain their deck or flooring on regular basis, this is an ideal choice.
It can be easily cleaned with a little damp cloth and rub lightly. Fewer chemicals are required to clean wooden floors and quick to maintain. Moreover, these tiles are frost-resistant, impervious to water, stain-resistant, super-flat, high strength, and easy to care.
In comparison to other flooring options like Glossy tile, shiny tile fade or lose its shine over time but this feature of wood would make it more beautiful.
Pocket friendly
Decorating a Home with a balance of Budget and style is a challenging one. when purchasing any floor covering Price and budget are always a factor. The wooden tiles price range is available to all budgets also affordable that suits everyone and all pockets.
Think about the long-term costs. Wood floors are easier to clean and less likely to be damaged. This will reduce your cleaning cost as well as repair costs over the years. Upgrading your floor tiles with beautiful wooden effect tile which maximizes style and minimizes cost.
Tiles That last For decades
Good quality floors last for decades. The color of the wooden tile does not fade and loses its quality over the year so that it looks as good as new. If you're limited in time and budget, select some stylish and timeless design that will retain over time and do not suffer from going in and out of fashion.
Why purchase tiles from Lycos ceramic?
Lycos Ceramic has a huge experience in the international market so we are always present Innovative product range available in different sizes.
We truly have an Ethical and long-term business relation with our clients and customer. Shop keeper, retailer, wholesaler, trader, e-commerce, supplier, importer, even exporter also and homeowner also grab this opportunity for home decoration.
If you want a product with quality, design, and brand trust make a call today!
so these are the things we do for an art lovers of construction.
To download our product catalog and you can visit our E-Catalogue Page.
To see our global market, you can visit our Global Market Page.
Check out our Products.
Regarding any Queries
For any products inquiry, you can directly contact
Mr Raj Patel
export@lycosceramic.com