4 Types of bathtub – shapes and styles that suit your bathroom
Selecting the right bathtub for your bathroom can make a huge difference, and can be a deciding factor of how your shower experience will be for years to come. The type of bathtub in your bathroom can make your shower an indulgent and rejuvenating spa-like experience, or a banal and boring everyday chore.
There are different types of bathtubs. One classification is the experience the bathtub offers, like a jacuzzi tub, a whirlpool tub, or a standard tub. And the second classification lists the shape and size of the tub.
We are going to take a closer look at the basics first, detailing the different styles and sizes of bathroom tubs available for you to choose from. 
Corner bathtub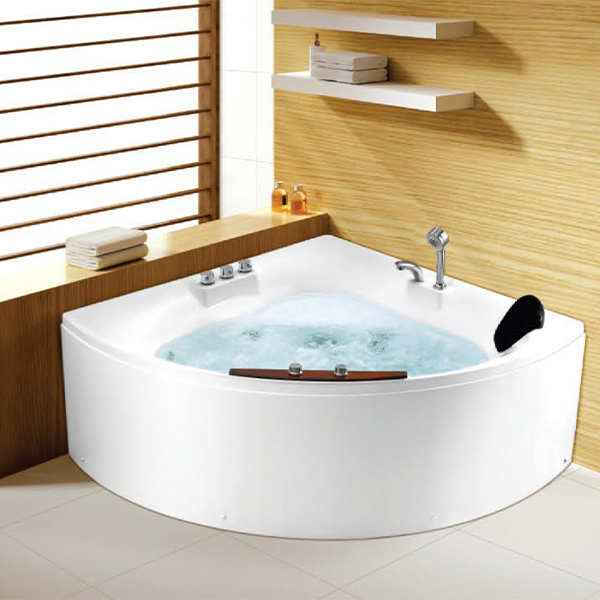 If you want to maximize the floor area in your bathroom thoroughly, the corner bathtub style will help you in this regard. While corner bathtubs are generally bigger than standard tubs, they are integrated optimally on the corners of the bathroom. This not maximizes the bathtub's dimensions but also allows it to take the least amount of area possible. The corner bathtub is exceptionally versatile, quite likely even more when compared to the freestanding tub if used perfectly.
Alcove Bathtub Style
The most common type of bathtub style you will encounter in most houses is the alcove tub type. This is a three-wall bathtub design that is best for houses with a limited area. It is known for its well balanced practicality and style.
The alcove bathtub excels in saving areas as you can install a showerhead within the tub itself. This can transform this type of bathtub into a shower as well. What it lacks in extravagant design, it more than makes up for in terms of convenience it delivers.
You should also note that there are two types of alcove bathtubs available. While not significantly different for each other, the difference will come in the form of the overall design and size of the alcove bathtub. There is the simple alcove tub, which is the most common one you will find. Then there is the luxury alcove tub which is larger and has a more rich aesthetic, hence the name.
Clawfoot tub
Once a common and modern bathtub type, clawfoot tub is still in style. They are essentially freestanding tubs which sit on elevated feet at the four corners of the tub. This shower tub is attractive, lending any bathroom an element of attractiveness and rustic elegance. These are also popularly referred to as soaker tubs, as they allow you to sit in the unwind, washing away the day with a calming soak.
You can beautify your tub according to the style of your bathroom by selecting a freestanding tub that suits your bathroom design, and you can select an ornamental and luxury feel to add to the finish you want. Be mindful of the amount of area clawfoot tubs take up though – they leave little area for anything else in a small bathroom.
Free standing tub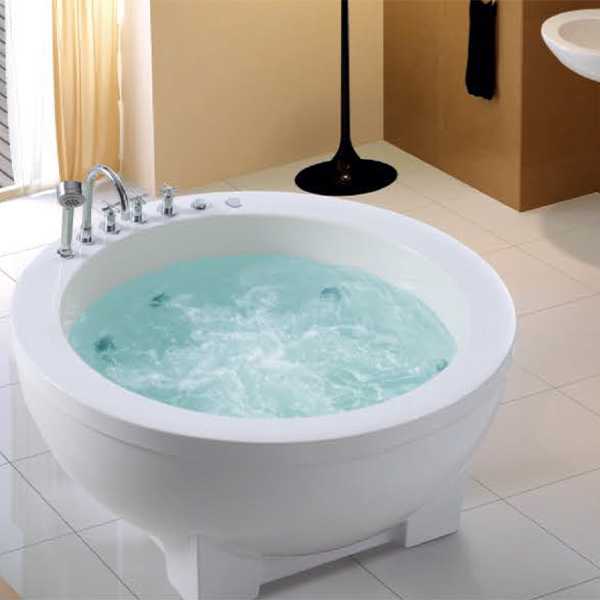 One of the best things about freestanding baths is the super variety of designs and shapes that they come in. Many will have the image of a freestanding bath as a vintage fixture, with black matt taps and ornately carved claw feet. This type of bath is still trending, but freestanding baths are also available in more sleek and luxury designs. With a stylish faucet and no feet, just clean, minimalist lines. These baths can be narrow and shallow, better-suited to family houses where kids will be bathing. Or they can be vast and deep for those evenings soaking in the bubbles surrounded by candles. There is also the option to install floor mounted faucet ware beside a freestanding bath. Free standing is the best option to set any bathroom.
If you are planning to buy a bath tub For the bathroom Pick up your phone and mail/call us. We will surely give you an attractive offer.
Along with Kitchen Sink, we are also the leading manufacturer of Tiles, Sanitary Ware, Faucet-Shower, Washbasin, Bathroom Vanity, etc.
We have lots of Verities, designs, and Patterns in tiles.
Check out our Facilities and Packaging Detail for brief information.
We have our own QC team so as to make sure that we deliver AAA grade quality products.
We give you quality trust and our 24-hour manpower support.
Lycos Ceramic growing faster day by day and you can be the witness of it.
Buy tiles today and join the venture of quality.
Along with Tiles we are also the leading manufacturer of Sanitary ware, Bath accessories, Faucets, Shower etc.
We have a wide range of amazing sizes and patterns that will leave you speechless.
To download our product catalogue and you can visit our E-Catalogue Page.
To see our global market, you can visit our Global Market Page.
Check out our Products.
Regarding any Queries
For any products inquiry, you can directly contact
Mr Raj Patel
export@lycosceramic.com