A Guide to Stainless Steel Kitchen Sinks for Household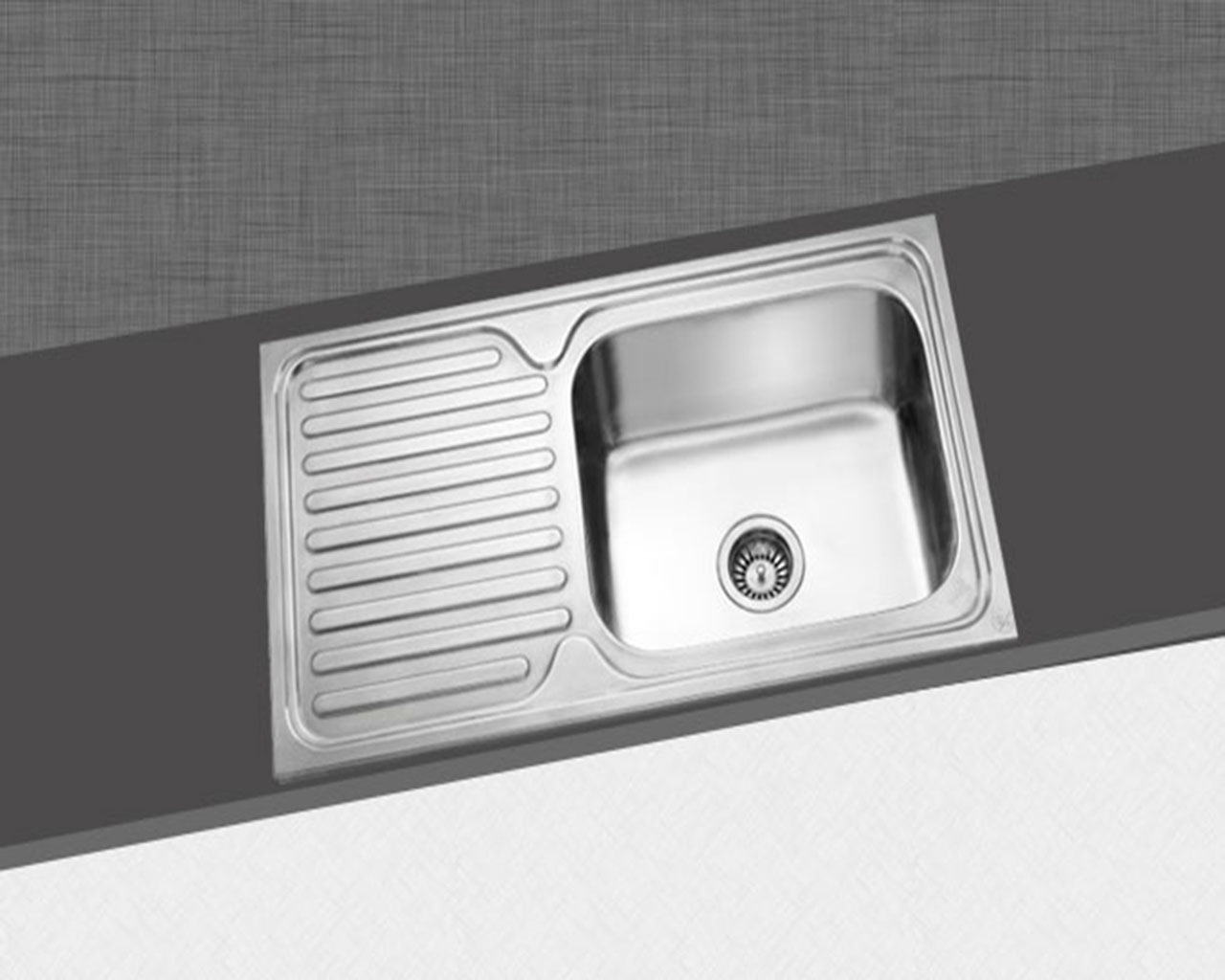 Every house owner dreams to have a beautiful kitchen sink that would be durable and would as well enhance the beauty of the kitchen.
Today stainless steel kitchen sinks are widely used due to their low price, lightweight, and strong structure. With time it has become very popular and is extensively used in homes.
There are different types, sizes, and thicknesses of stainless steel sinks that are available in the market.
There is a wide range in the quality of stainless kitchen sink giving a whole range of variety to choose from. Beware; if the choice is to buy a light-gauge stainless steel sink, it is susceptible to dents and scratches.
The thickness of stainless steel is measured in gauges. Usually gauges eighteen and twenty are widely used but eighteen is widely recommended for kitchen sinks. As the number of gauges increases, the thinner the steel is.
Today everybody is renovating the kitchen and refitting the latest designs of kitchen sinks to enhance the look of their kitchen.
Stainless steel kitchen sinks are more widely used since they are easy to clean and give a newer look for a longer period of time when properly cared for. A tip to reduce the scratches and dull look is to use a rubber or plastic mat in the sink that will protect the surface and would keep the sink looking new for a longer period of time.
There are lots of attractive, appealing, trendy, and innovative designs of kitchen sink in the market and they also come in different colors and styles.
Before buying a kitchen sink it is important to measure the size of the sink that would ideally fit in your kitchen. Usually, the standard measurement for kitchen cabinets is twenty-four inches.
Since today every household's disposable income to purchase varies, hence there are different qualities and prices of stainless steel kitchen sink to choose from.
The latest trend is the brushed-stainless finish wherein the scratches are less visible. Another popular choice is the satin bowls with mirrored rims and the mirrored finish that gives a shinier appearance. There are lots of models to choose from like 1, 2, or 3 bowl models. The one bowl model is the basic one that usually has a depth of ten to twelve inches.
The 2 and 3 bowl models allow multi-tasking wherein one can wash dishes in one compartment and store the clean dishes in the other or can simply leave the other bowl for different uses such as washing vegetables or leftover disposal.
If you are planning to buy Stainless Steel Kitchen Sinks For the kitchen Pick up your phone and mail/call us. We will surely give you an attractive offer.
Along with Kitchen Sink, we are also the leading manufacturer of Tiles, Sanitary Ware, Faucet-Shower, Washbasin, Bathroom Vanity, etc.
We have lots of Verities, designs, and Patterns in tiles.
Check out our Facilities and Packaging Detail for brief information.
We have our own QC team so as to make sure that we deliver AAA grade quality products.
We give you quality trust and our 24-hour manpower support.
Lycos Ceramic growing faster day by day and you can be the witness of it.
Buy tiles today and join the venture of quality.
Along with Tiles we are also the leading manufacturer of Sanitary ware, Bath accessories, Faucets, Shower etc.
We have a wide range of amazing sizes and patterns that will leave you speechless.
To download our product catalogue and you can visit our E-Catalogue Page.
To see our global market, you can visit our Global Market Page.
Check out our Products.
Regarding any Queries
For any products inquiry, you can directly contact
Mr Raj Patel
export@lycosceramic.com