Black Tiles Design Ideas For Your Lovely Home
Do you want to create a stylish and beautiful home design? Then you must choose black floor tiles and wall tiles. They can instantly brighten any home space.
Black tiles evokes emotions of sophisticated and classic, as well as power, luxury, elegance, and simplicity. Black tiles' relaxing impact makes it a wonderful accent to any area where you want to unwind, such as a bathroom, kitchen, and bedroom.
Places To Install Black Tiles
There is no hard and speedy rule to install them at a certain place or room. You can use them in multiple ways and make your home look picture perfect.
Black tile in bathroom
When we talk about bathroom walls and floors, tiles come to mind first. Black bathroom tiles can be used to accentuate lighter accessories. This gives your space a completely different style, while still keeping the more perfect tones.
Black tile in kitchen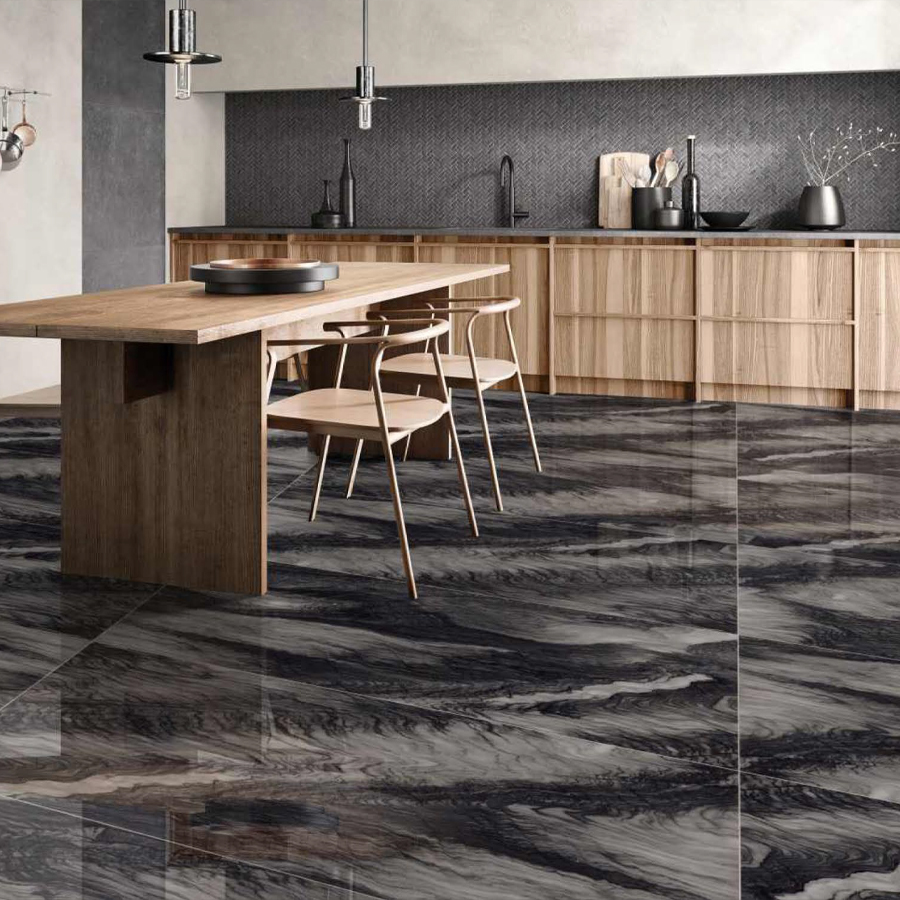 When it comes to kitchen design, black tiles may be a wise option – not just because a deeper colour can cover a multitude of kitchen backsplashes and countertop, but also because it's very flexible and can total a wide range of colour schemes.
Black tile in living room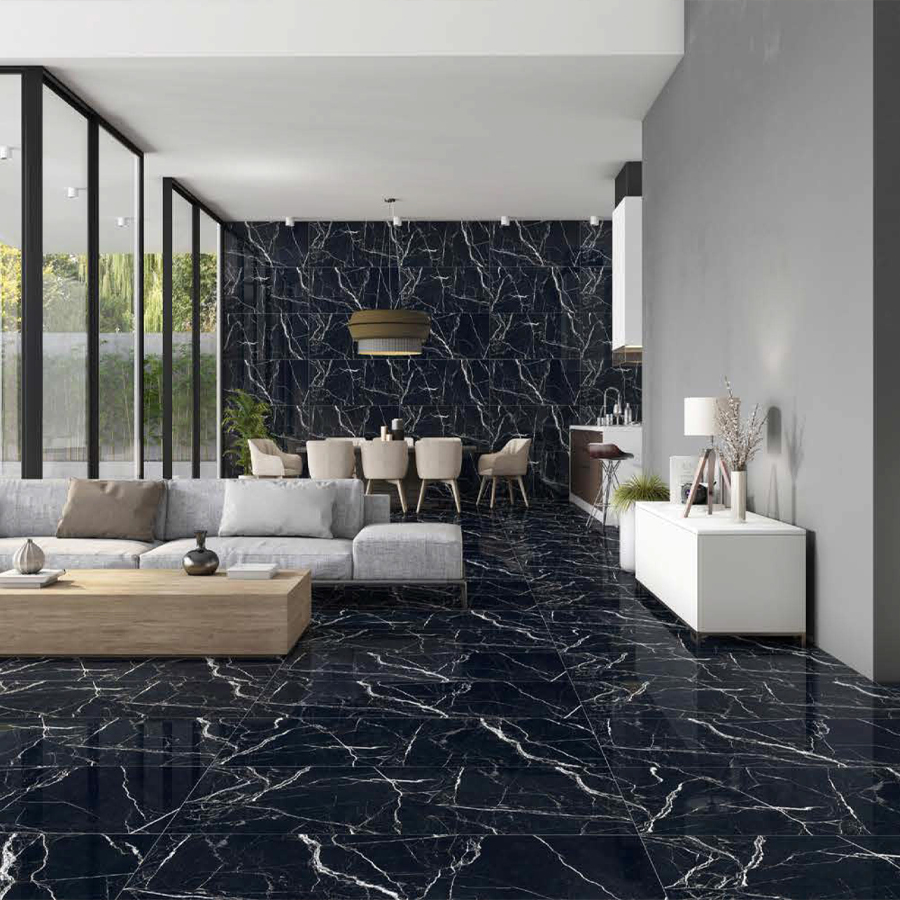 A living room is a place where you entertain guests and spend quality time with family over a movie or so. It can look great with tile floors. Living rooms again require good light and the black floor makes it look attractive.
Polished tile made of black natural or artificial marble emphasizes the prosperity of the holder of the home.
Black tile in Bedroom
To decorate the bedroom wall or floor, dark ceramic tile is often used to add a special atmosphere of passion. Such a bedroom requires appropriate luxurious furnishing. Wall are best trimmed with black fragments.
Black tiles in the office
The black colour in the office will create an atmosphere of seriousness and efficiency. For innovative people, it is better to use other tones. The office is issued in classical proportions (same number of light and dark shades). On the floor, a geometrical ornament or a continuous coating or glossy tile is appropriate. In the office of a large area, you can carry out zoning, combining black tiles to match the wall and furniture. You can also layout tiles in unusual patterns.
Choose Black tiles from Lycos
Lycos lets you choose from a range of highest-quality tiles from leading floor tile manufacturers, wall tile manufactures, vitrified tile manufactures, and porcelain tile manufacturers in India.
We have lots of Verities, designs, and Patterns in tiles.
Check out our Facilities and Packaging Detail for brief information.
We have our own QC team so as to make sure that we deliver AAA grade quality products.
We give you quality trust and our 24-hour manpower support.
Lycos Ceramic growing faster day by day and you can be the witness of it.
Buy tiles today and join the venture of quality.
Along with Tiles we are also the leading manufacturer of Sanitary ware, Bath accessories, Faucets, Shower etc.
We have a wide range of amazing sizes and patterns that will leave you speechless.
To download our product catalogue and you can visit our E-Catalogue Page.
To see our global market, you can visit our Global Market Page.
Check out our Products.
Regarding any Queries
For any products inquiry, you can directly contact
Mr Raj Patel
export@lycosceramic.com