Vastu Shashtra – 5 Tips For Living Room Interiors: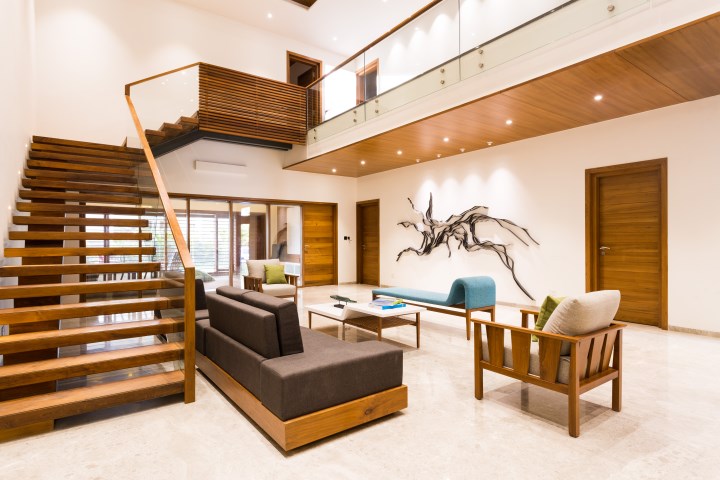 For a house to become a home, it requires radiating the right kind of energy. Each home comes with its own energy type. Therefore it's very important to understand the link between the healing art of Vastu and our homes in honing positivity and good vibes.
The living room is always the focal point of the house and each one of us wants to decorate it in the best possible manner. Rather than decor and style; the room should be filled with positive energy, so that family members and guests feel relaxed. Therefore, it is extremely important to do a careful setting of your Living Room, so that can attract the right energy and vibe to your living room.
The minimal change can make a huge difference to you, especially if it is related to Vastu Shastra. Every single element is important in your living room and contributes to some amount of energy if placed according to Vastu principles. 
We have brought 5 valuable Vastu tips to arrange your living room in the best possible way. Have a look!

1.Vastu Tips For The Living Room Direction
The main entrance of the house is usually through the living room. When locating the entrance, ensure that there is more space towards the right. The direction of the main entrance is significant. Here are the best possible directions for your living room.

North-west: This Quadrant belonging to the air element, therefore this is the perfect direction for a living room. This quadrant signifies movement and encourages guests to move, avoiding their longer stays.
North-east: The Northeast quadrant will help to bring positive vibration in the space. It brings mental peace and serenity to the people residing in the home.
North: This quadrant Known for "Health and Wealth". It infuses plenty of positive vibrations and helps in establishing an absolutely congenial ambience.
South-West: Having your living room in this quadrant would attract guests like flies to sugar. This is the preferred location as it is related to Prithvi (Earth) which is related to stability. 
2. Vastu Tips For Placement of Accessories: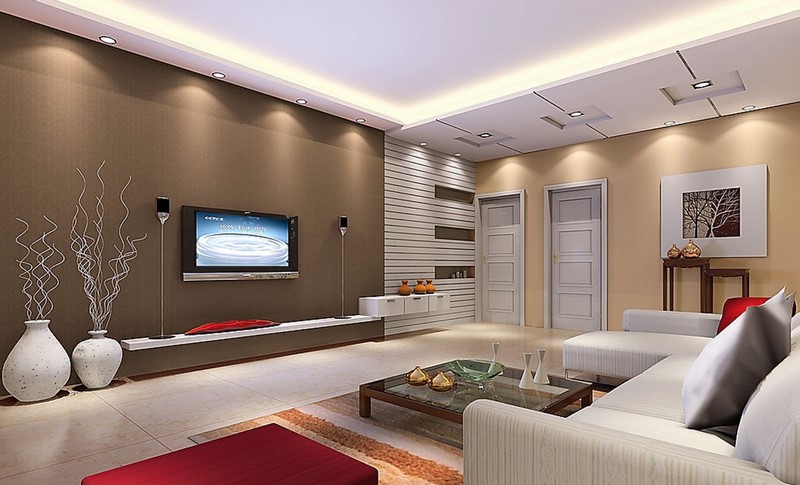 Along with the location of your living room, accessories also play a significant role to fill the home with positive energy. So, it is important to select the best possible place for it that you may be used for decorating the room as per your tastes and preferences.
TV Unit:
Most of the free time you and your family members spend in front of the television. The best suitable place for the television in a living room is in the southeast corner. Avoid fixing it on the northwestern wall.
Sofa Sets:
You must either set down sofa sets against North or East walls. Avoid shapes like circular, triangular, egg-shaped, hexagonal, or any other odd shape. Select a shape either square or rectangular. Circular or odd-shaped furniture is believed to bring confusion into life.
Plants:
The green colour of the plants represents peace. Enhance the appearance of the living room by adding plants like Bamboo, flowering plants, or money plants. It reduces anger and anxiety. Use the northeast corner of your room for planting.
Pooja Ghar:
 Placing a Pooja Ghar on the northeast side of the drawing hall.
Curtains: 
If the windows of your living room face the north or east it would be better to select lighter tones or earthy tones. If you are going for light curtains, you can hang them on the North-East side. On the other hand, you can select a South-west direction for dark curtains.
Aquarium: 
Further, the aquarium enhances the indoor atmosphere. It is also recommended in Feng Shui to choose a fish aquarium for your drawing-room. 
Telephone: 
Place telephone or any electrical equipment in East, South-East or North
Air conditioner:
With the increase in temperature, it becomes necessary to install an air conditioner in your hall. West wall is a perfect position for placing an air conditioner. Walls on the west side heat more than other walls. Install it in West, North-West or East
Paintings:
The Northeast wall is perfect for fixing your love for art. Avoid pictures that display darkness, sadness and negative emotions. Select paintings that evoke feelings of happiness, comedy, and positivity. Avoid wall paintings that display darkness, sadness, and negative emotions.
Lights:
 Living rooms should always have bright lights to bring positive energy to a home. Bright light invites positive vibes. Soothing glow creates a cosy environment
3. Living Room Colours As Per Vastu: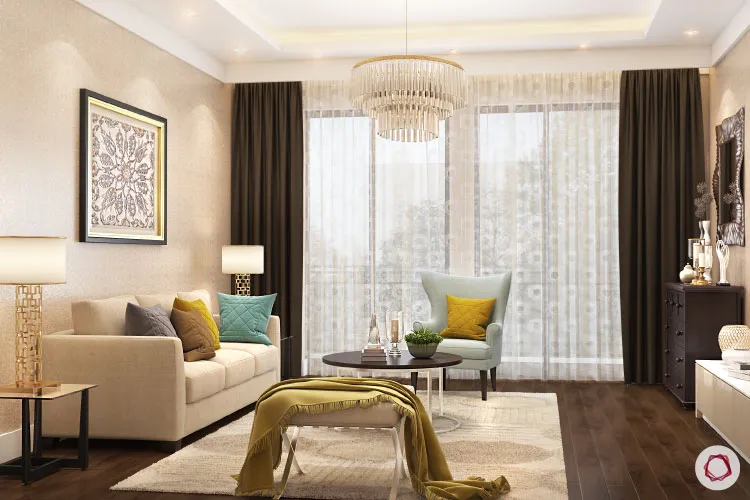 You need to be a little selective when it comes to Paint colour because the Right colors bring positive energy. Create a peaceful atmosphere use lighter shades of yellow, green, blue, and white as per Vastu. Use these lighter tones in combination to maximize space positivity as well as brighten up the mood. For living room walls, avoid dark tones like black and red as they distract your mind.
4.Vastu Tips For Doors & Windows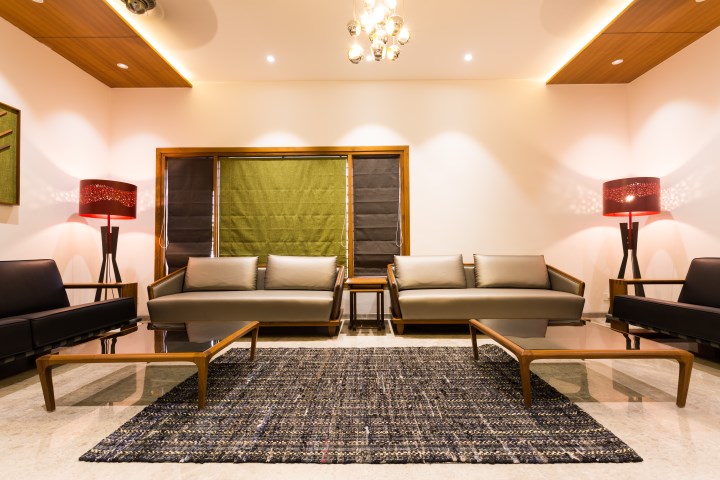 The main door always captures the attention of visitors, before entering your place. You must always construct main door in directions of North, North-East or East. These directions open the way for victory in your home.
As per Vastu, there should be even numbers of doors and windows like 2, 4, 6 etc.The windows should be placed towards north-east
5.Vastu Tips For Seating Arrangement
As per Vastu, it is favorable that the head of the family and their spouse should sit in the southwest corner facing the northeast or the east. This will ensure strength and positivity. You should make sitting arrangements for your guests in such a way that they face west,south-east and north-west of your living room.
Know about Lycos Ceramic
We have all types of tile sizes collection which are using by each and every country. You can see it in our Product list. In Tiles, we have finished like Matt, Glossy, Rustic, Sugar, and Satin.
We have lots of Verities, designs, and Patterns in tiles.
Check out our Facilities and Packaging Detail for brief information.
We have our own QC team so as to make sure that we deliver AAA grade quality products.
We give you quality trust and our 24-hour manpower support.
Lycos Ceramic growing faster day by day and you can be the witness of it.
Buy tiles today and join the venture of quality.
Along with Tiles we are also the leading manufacturer of Sanitary ware, Bath accessories, Faucets, Shower etc.
We have a wide range of amazing sizes and patterns that will leave you speechless.
To download our product catalog and you can visit our E-Catalogue Page.
To see our global market, you can visit our Global Market Page.
Check out our Products.
Regarding any Queries
For any products inquiry, you can directly contact
Mr Raj Patel
export@lycosceramic.com