5 Fabulous Tiles For Living Room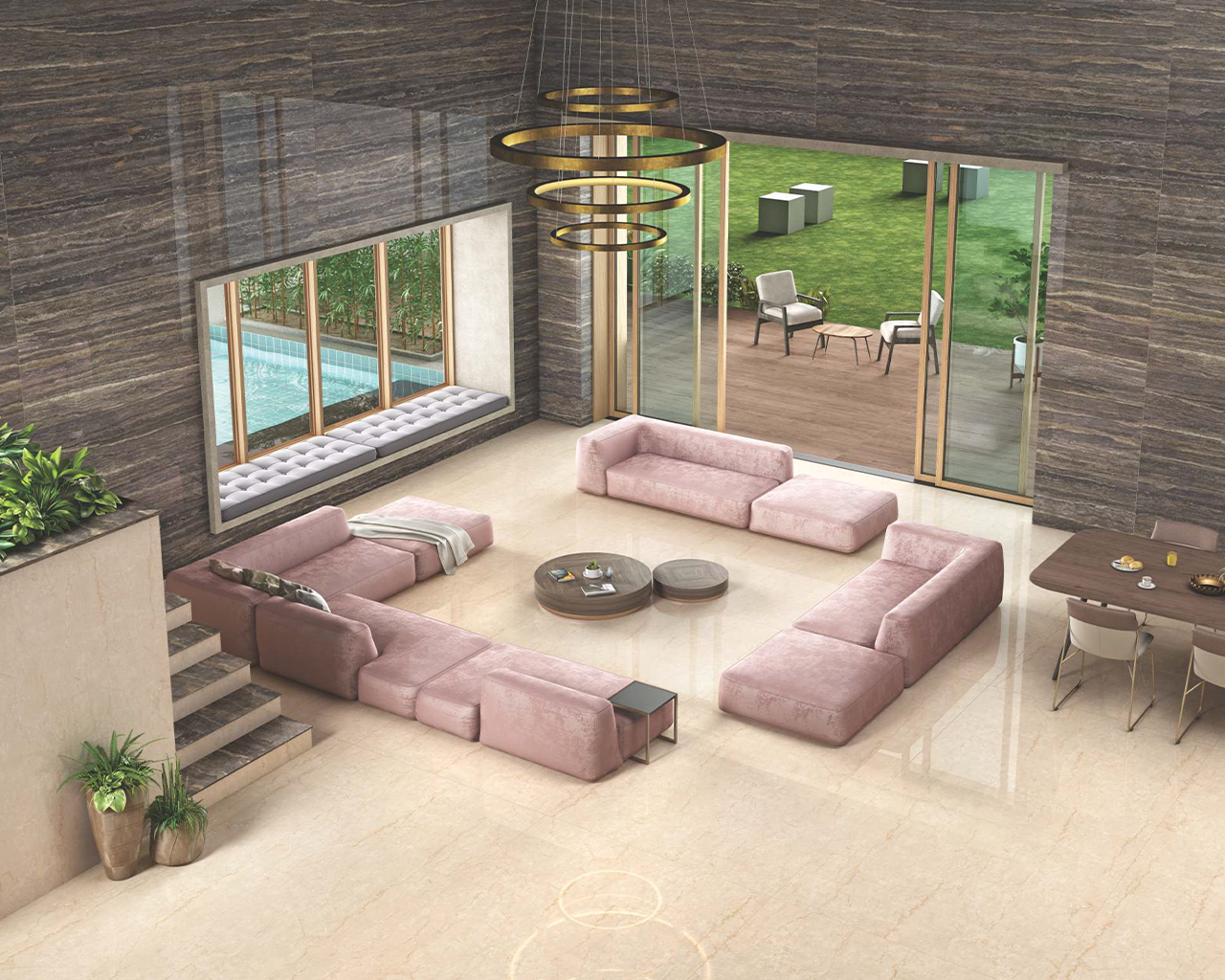 Tiles have become an essential part of the house as they bring in style and class. With the advancement of technology, the market today has options galore from wood, marble, porcelain, ceramic, and more. The color, finish, and cost brands of tiles available today left house owners spoilt for choice. whatever your taste or budget, size of your area or layout – floor tiles can make your Livingroom look beautiful. Read on some inspiration about Living Room tiles.
White Floor Tiles For Living Room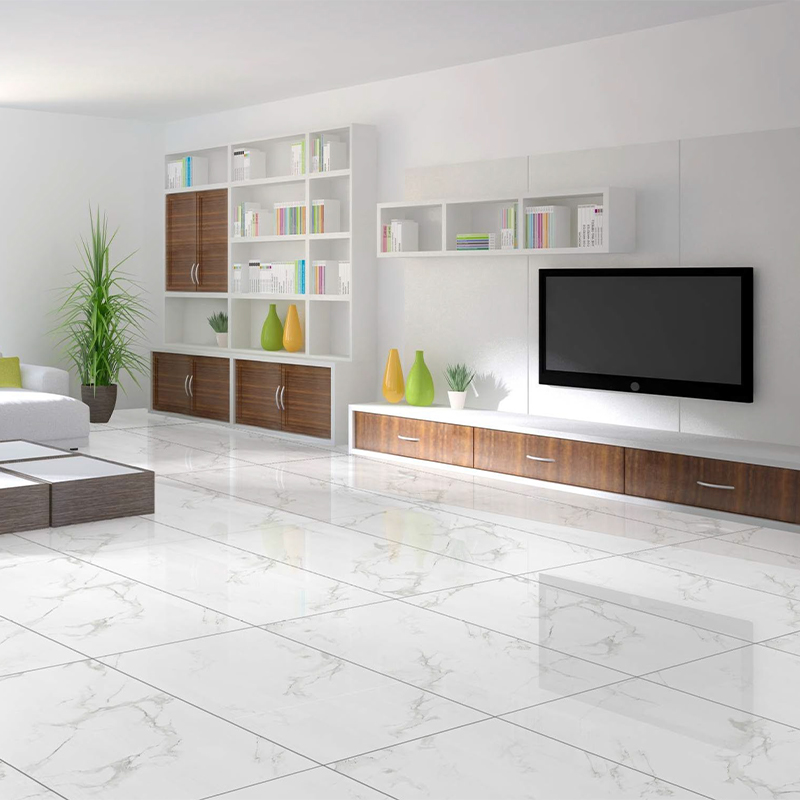 Do you want your living room to look luxurious and classy? The best option available to achieve this look is white floor tiles. It looks gorgeous, is easy to care for, and is long-lasting. White tiles an elegant and sophisticated look to any area. The magnificence of white tiles will make your guests treat you like royalty.
Wall Tiles For Living Room
Wall tiles are another way to complete your living room interiors. When matched with different color combinations, it makes your living room look stylish. Soft tiles are the best choice for your living room wall design as it will make a sophisticated statement.
Enhance your space with Wooden plank tiles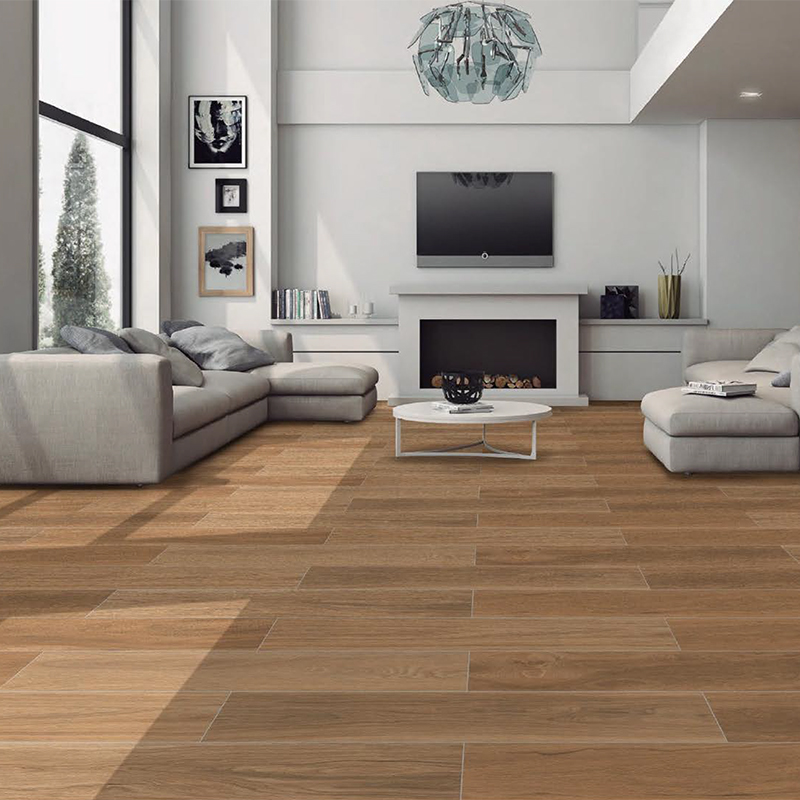 As the name suggests wooden plank tiles are available in various patterns and designs. This will give the overall area a classy and vintage appearance.
To achieve the ideal balance between appearance and durability. Wooden plank floor tiles for living room have a modern appearance while also being very durable.
Large Floor Tiles
Large-format tiles help to make a living room larger. Larger tiles fewer grout lines there are. Having fewer grout lines visually makes the living room appear to open up and be more streamlined.
At Lycos ceramic, we have a large selection of large floor tiles available in a variety of colors, patterns, sizes, and finishes.
Black Tiles For Living Room
Black the color of elegance, class, and sophistication. When looking to add style and class to your space, choose black tiles. This color is all about possibilities and potential. Thus bring a lot of positivity and optimism to your space by selecting black tiles for your living room.
Where to buy the Best tiles?
Lycos ceramic tiles are of perfect quality with both national and international authority, certifying a large population of our customers in tile markets all around the world. At the most reasonable price, we do our sales with trust, honesty, and passion.
Lycos Ceramic
Lycos lets you choose from a range of highest-quality tiles from leading floor tiles manufacturers, wall tiles manufacture, vitrified tiles manufacturers, and porcelain tiles manufacturers in India.
We have lots of Verities, designs, and Patterns in tiles.
Check out our Facilities and Packaging Detail for brief information.
We have our own QC team so as to make sure that we deliver AAA grade quality products.
We give you quality trust and our 24-hour manpower support.
Lycos Ceramic growing faster day by day and you can be the witness of it.
Buy tiles today and join the venture of quality.
Along with Tiles we are also the leading manufacturer of Sanitary ware, Bath accessories, Faucets, Shower etc.
We have a wide range of amazing sizes and patterns that will leave you speechless.
To download our product catalog and you can visit our E-Catalogue Page.
To see our global market, you can visit our Global Market Page.
Check out our Products.
Regarding any Queries
For any products inquiry, you can directly contact
Mr Raj Patel
export@lycosceramic.com