Top 4 Best Fireplace Tile Ideas – modern interior design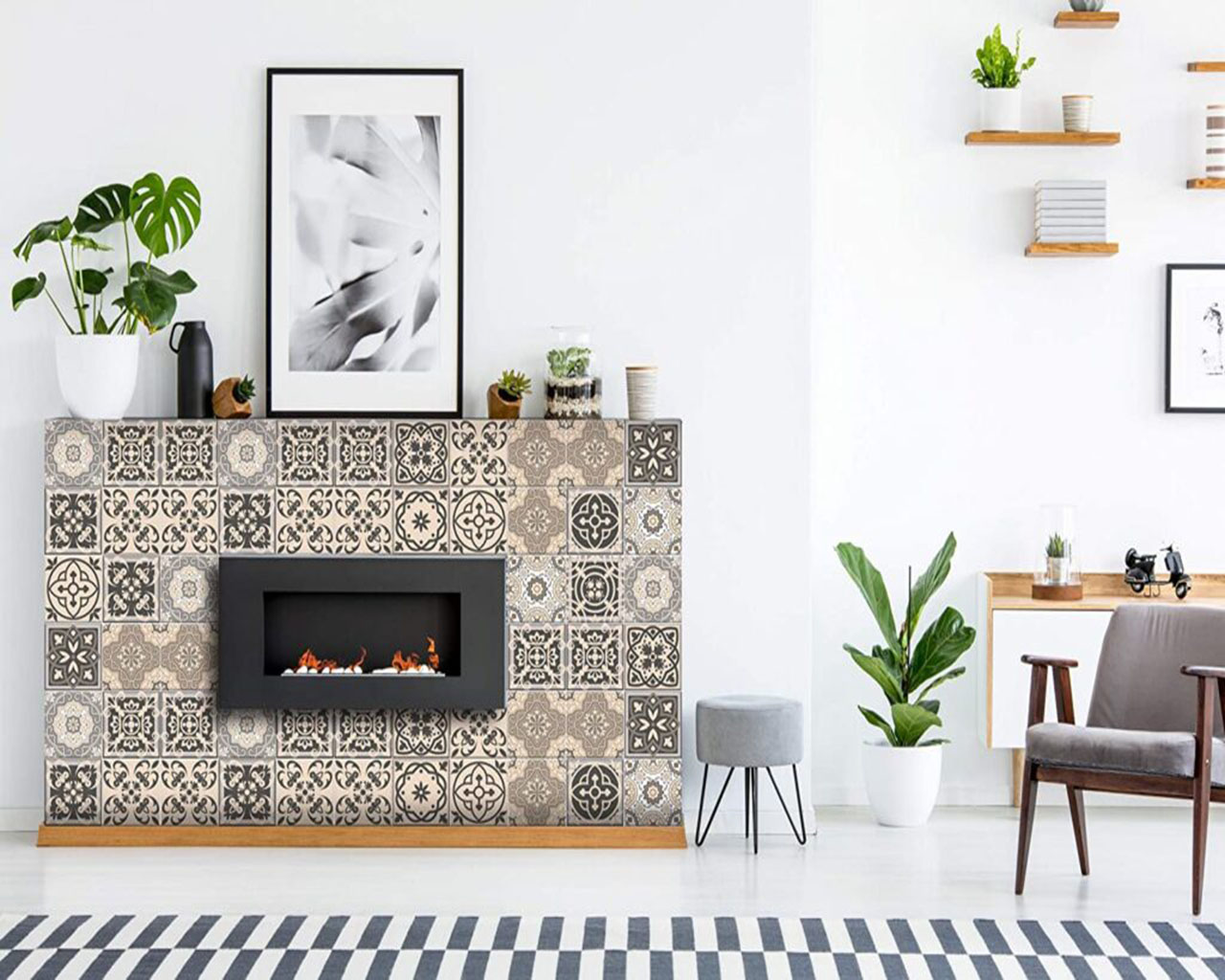 If you are lucky, one that has a fireplace in your house. The cozy season is right around the corner, and what good way to upgrade your fireplace? We have gathered these fireplace makeover ideas for you to consider, plus 4 fireplace tile ideas to get you started.
Consider making an even larger design impact by tiling the entire wall surrounding your fireplace. A tile accent wall is often the only interior element you need to make a space.
Tile the inside and nearby flooring
Fireplace flooring tiles can add a focal feature to your space. If you have a decommissioned or purely enhancing fireplace, tile the inside of it! The tile inside fireplaces is a stylish way to enhance a non-working fireplace.
There is something especially cozy about a black tile fireplace surround. Darker colors create a more intimate mood, and flames really pop when contrasted with black tile.
White is very on trend! And we love the white tiling around the fireplace which has been installed in a very random and irregular way which makes the whole installment look more organic.
Looking to make a statement with your fireplace surround? A blue tiles fireplace might be just what you need. Blue tiles work with many color schemes but still stand out enough to make a strong design impact.
Choosing larger gray tiles rather than smaller ones can be a big asset when designing your space. Large tiles can appear seamless much more easily. Additionally, bigger tiles can give the illusion that your fireplace is larger than it is, which is always a bonus.
Choose a wide range of tiles from Lycos
Lycos lets you choose from a range of highest-quality tiles from leading floor tile manufactures, wall tile manufactures, vitrified tile manufactures, and porcelain tile manufacturers in India.
We have lots of Verities, designs, and Patterns in tiles.
Check out our Facilities and Packaging Detail for brief information.
We have our own QC team so as to make sure that we deliver AAA grade quality products.
We give you quality trust and our 24-hour manpower support.
Lycos Ceramic growing faster day by day and you can be the witness of it.
Buy tiles today and join the venture of quality.
Along with Tiles we are also the leading manufacturer of Sanitary ware, Bath accessories, Faucets, Shower etc.
We have a wide range of amazing sizes and patterns that will leave you speechless.
To download our product catalogue and you can visit our E-Catalogue Page.
To see our global market, you can visit our Global Market Page.
Check out our Products.
Regarding any Queries
For any products inquiry, you can directly contact
Mr Raj Patel
export@lycosceramic.com