Pedestal Wash Basin Buying Guide
Pedestal wash basin is the number one choice in a majority of Indian homes, due to their stylish yet practical design. In a pedestal bathroom wash basin, a floor-length or semi-floor-length pedestal supports the washbasin. The pedestal also conceals the plumbing lines to the basin and presents a seamless finish.
In this pedestal wash basin, we hope to answer the most usual questions that anyone researching pedestal wash basins may have.
What should you look for when buying a pedestal wash basin?
Pedestal wash basin is available in an assortment of various materials such as natural stone, ceramic, stainless steel and glass. You have an equally wide choice in color, design, and shapes as well. So it's easy to get overwhelmed by what's on offer if you are not sure about what you want.
Start by determining the color and shape of the pedestal bathroom wash basin that would complement the aesthetics of your bathroom the best. Pay special attention to the color of your bathroom walls and other bathroom accessories.
Also, select a style that matches the usage. For example, if you have a child, a double pedestal wash basin would be a great buy. But if the traffic in the bathroom is low, a more compact pedestal basin would suffice.
Finally, include matching bathroom accessories and sanitary ware such as a mirror, lighting, soap dish, liquid dispenser And more.
What Are the Different Types of Pedestal Basin?
Contemporary pedestal wash basins
If you are designing a sleek and contemporary bathroom, you are spoilt for choice when it comes to pedestal basins. You could go for something minimalist like the pedestal, best when paired with a beautiful waterfall mixer tap.
For a practical family bathroom, the full pedestal washbasin is an ideal choice. With rounded edges and luxury, stylish design. There are also options for two tap holes, as well as different size basins to suit your bathroom.
A double pedestal wash basin offers generous space for a large family bathroom. You can trust the design of this basin to add additional room and character to any bathroom. The double pedestal sink is also the best choice if you want to add a focal point to your bathroom. While this statement piece is not minimalist by any stretch, it still presents you with a fine opportunity to stamp your personality in your bathroom interior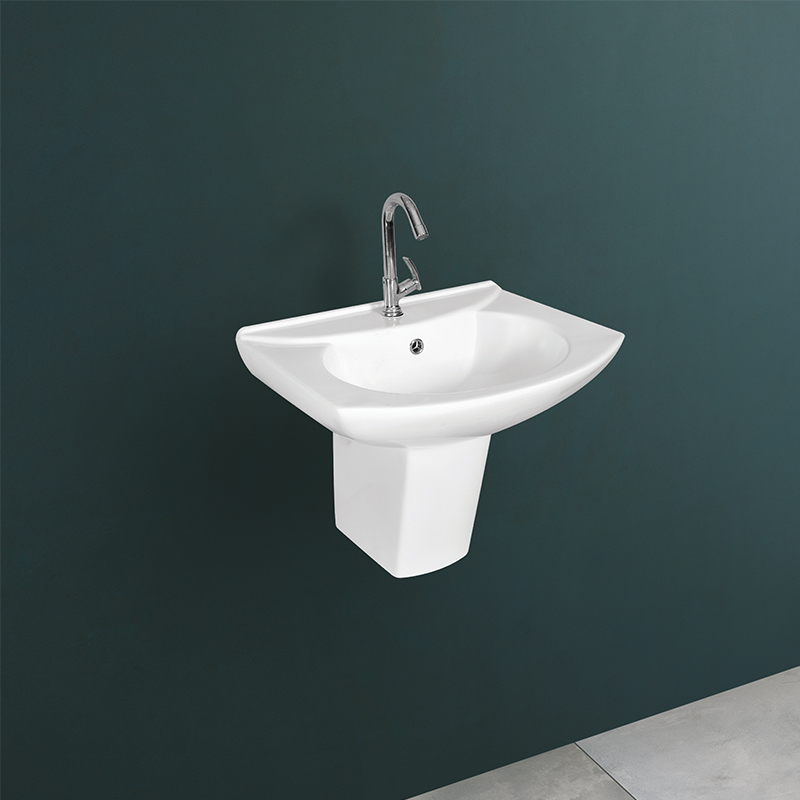 A half pedestal basin is also known as a semi pedestal basin. It's the perfect choice for a small bathroom, as the short pedestal saves a lot of floor area, creating an illusion of roominess. You don't need to worry about the shortened pedestal. The splendid design is more than adequate to hide the water pipes of the wash basin. Hence, you get to maximize utility while minimizing compromise.
Lycos ceramic
If you are planning to buy a wash basin For the bathroom Pick up your phone and mail/call us. We will surely give you an attractive offer.
Along with Kitchen Sink, we are also the leading manufacturer of Tiles, Sanitary Ware, Faucet-Shower, Washbasin, Bathroom Vanity, etc.
We have lots of Verities, designs, and Patterns in tiles.
Check out our Facilities and Packaging Detail for brief information.
We have our own QC team so as to make sure that we deliver AAA grade quality products.
We give you quality trust and our 24-hour manpower support.
Lycos Ceramic growing faster day by day and you can be the witness of it.
Buy tiles today and join the venture of quality.
Along with Tiles we are also the leading manufacturer of Sanitary ware, Bath accessories, Faucets, Shower etc.
We have a wide range of amazing sizes and patterns that will leave you speechless.
To download our product catalogue and you can visit our E-Catalogue Page.
To see our global market, you can visit our Global Market Page.
Check out our Products.
Regarding any Queries
For any products inquiry, you can directly contact
Mr Raj Patel
export@lycosceramic.com