Types of Bathroom Led Mirror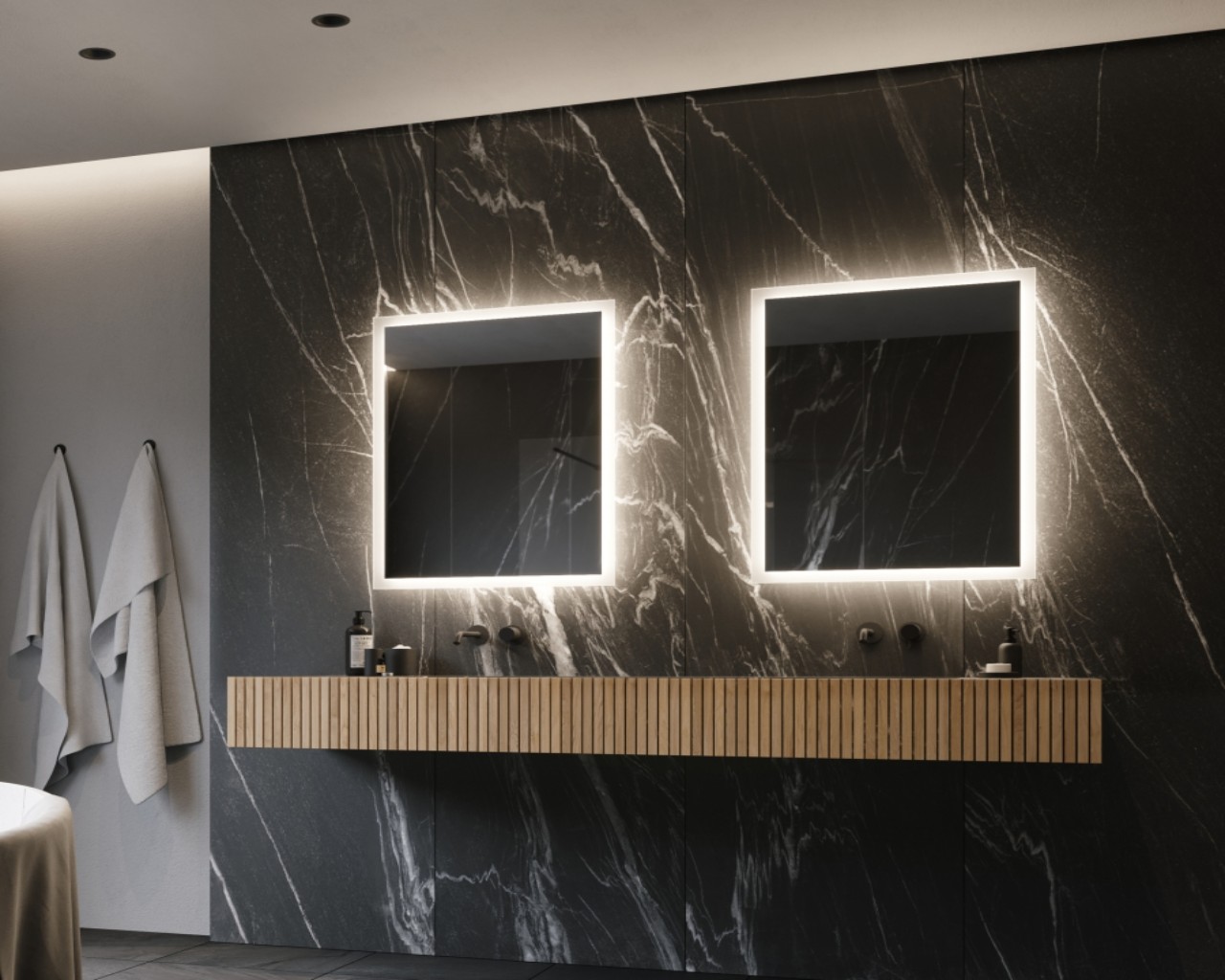 The bathroom Led mirror is an essential part of any bathroom. It allows us to see our reflection in order to maintain hygiene and keep ourselves looking good. But there are different kinds of Led mirrors that come in various shapes and sizes. Here's how to choose the right kind for your bathroom.
Framed LED Mirror
A framed mirror is usually hung on the wall with a frame. This type of mirror is often used as a decorative item in bathrooms. They are also very easy to clean because they do not require much maintenance. However, these mirrors are not suitable for people who need to use the mirror frequently.
Wall Mounted LED Mirror
If you are looking for a simple, inexpensive option, then a wall-mounted mirror might be just what you need. These mirrors are typically made of glass and are attached to the wall using screws. You can choose between square, rectangular, round, oval, and even triangular shapes.
Floor Standing LED Mirror
A floor-standing mirror is an excellent choice for those who prefer a larger mirror. They are usually taller than wall-mounted ones, so they provide a better view of yourself. However, these mirrors are also heavier and require more space.
Curved LED Mirror
If you need a smaller mirror, then consider buying a curved mirror instead of a flat one. These mirrors are typically shorter than the other options, making them easier to store when not in use.
Floating LED Mirror
A floating mirror is a type of bathroom mirror that hangs above the sink. They are usually made of glass and come in different sizes. This style of mirror is perfect for people who prefer a larger mirror because they do not take up much space.
If you are planning to buy amazing Led mirror! Pick up your phone and mail/call us. We surely give you an attractive offer.
Along with Kitchen Sink, we are also the leading manufacturer of Tiles, Sanitary Ware, Faucet-Shower, Washbasin, Bathroom Vanity, etc.
We have lots of Verities, designs, and Patterns in tiles.
Check out our Facilities and Packaging Detail for brief information.
We have our own QC team so as to make sure that we deliver AAA grade quality products.
We give you quality trust and our 24-hour manpower support.
Lycos Ceramic growing faster day by day and you can be the witness of it.
Buy tiles today and join the venture of quality.
Along with Tiles we are also the leading manufacturer of Sanitary ware, Bath accessories, Faucets, Shower etc.
We have a wide range of amazing sizes and patterns that will leave you speechless.
To download our product catalogue and you can visit our E-Catalogue Page.
To see our global market, you can visit our Global Market Page.
Check out our Products.
Regarding any Queries
For any products inquiry, you can directly contact
Mr Raj Patel
export@lycosceramic.com