Guide to Buying Stylish Bathroom Faucets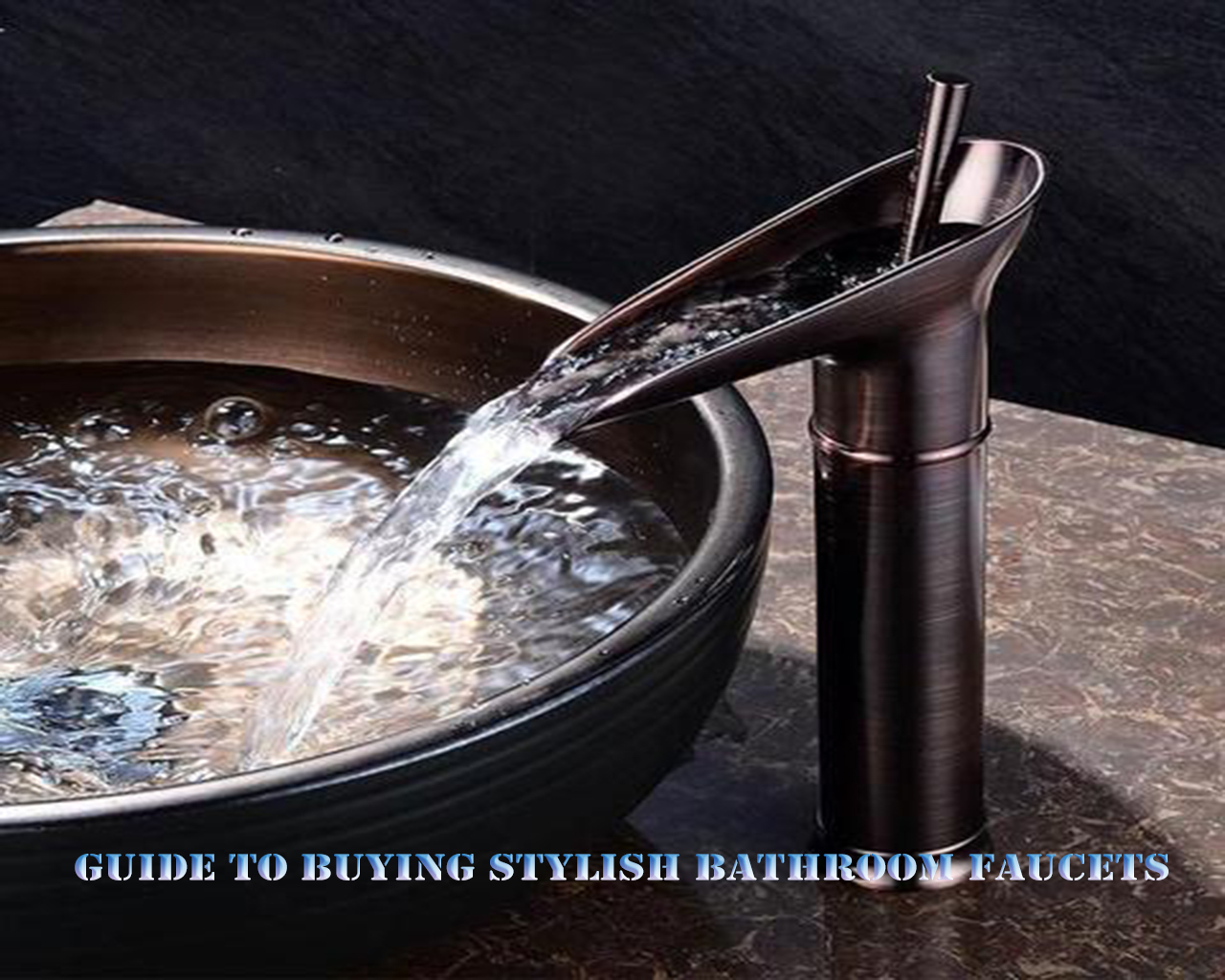 In considering a possible bathroom remodel or construction, the bathroom faucets seem to be the least considered by homeowners. Neglecting this fixture can sometimes cause incompatibilities with sinks or the plumbing. It is also possible to end up with a faucet style or finish not complementing the overall design of the bathroom. If chosen well, faucets can add to the beauty of any bathroom.
We have come a long way in terms of faucet design. It now runs the entire gamut of antique faucets to out-of-this-world designs, similar to art deco or resembling waterfalls. And why not?  If there are unique designs available for bathtubs, shower heads, glass shower doors, or sinks, shouldn't there be edgy designs for faucets too?  But more than fashion or style, we have to remember: function and durability should be prioritized.  Nobody wants a creative looking faucet requiring repairs or replacement in a year or less. It has to match your budget too. We can't have an expensive faucet with a sink resembling one at a gas station bathroom.
Bathroom Faucets Types
There are 4 broad types of bathroom faucets to choose from. Most should match the holes on the sink unless they are wall-mounted.
Widespread Faucets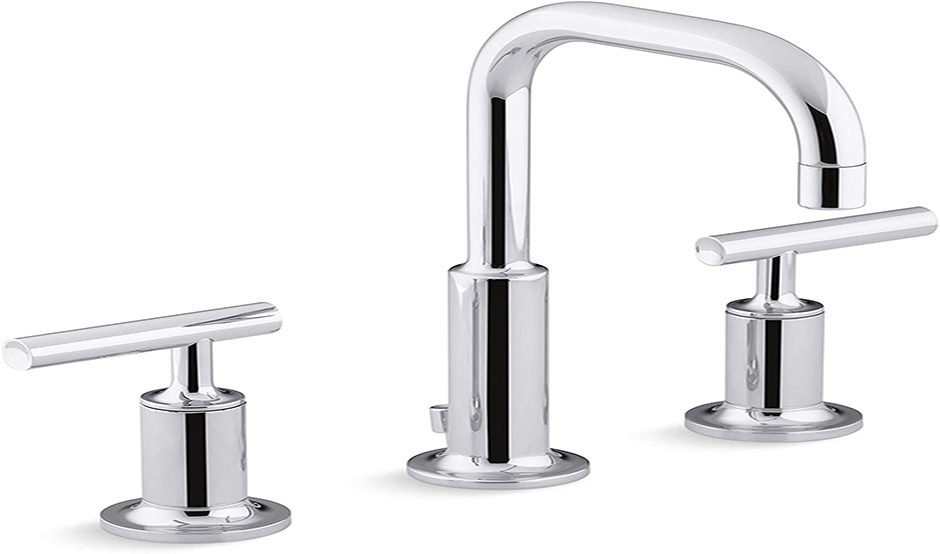 This type is one of the more popular since it has two handles to control water temperature in either hot or cold. It requires 3 drilled holes, measuring 8 to 16 inches from the center.
Centerset or Mini Widespread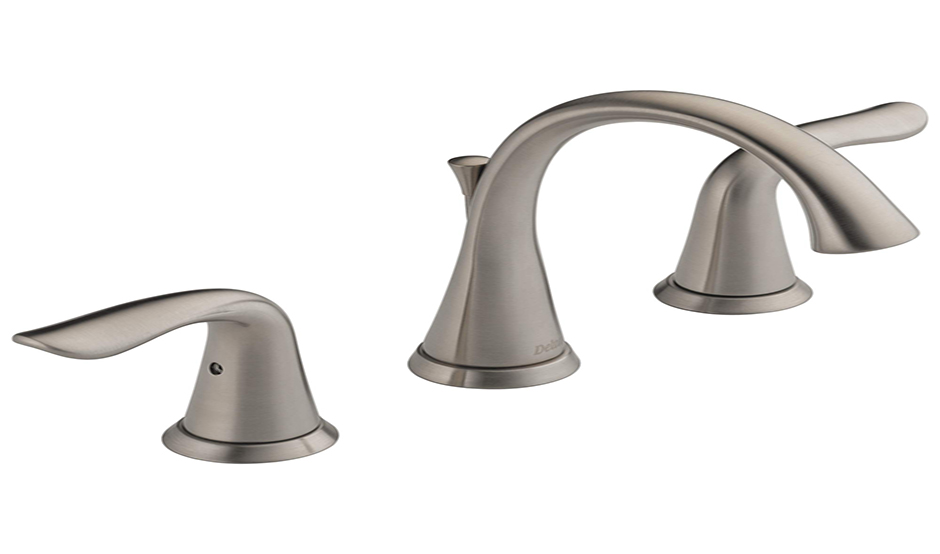 This is also a popular type and similar to widespread faucets, except the handles are closer together. It usually measures about 4 inches from center to center and is available in single or double levers
Single Handle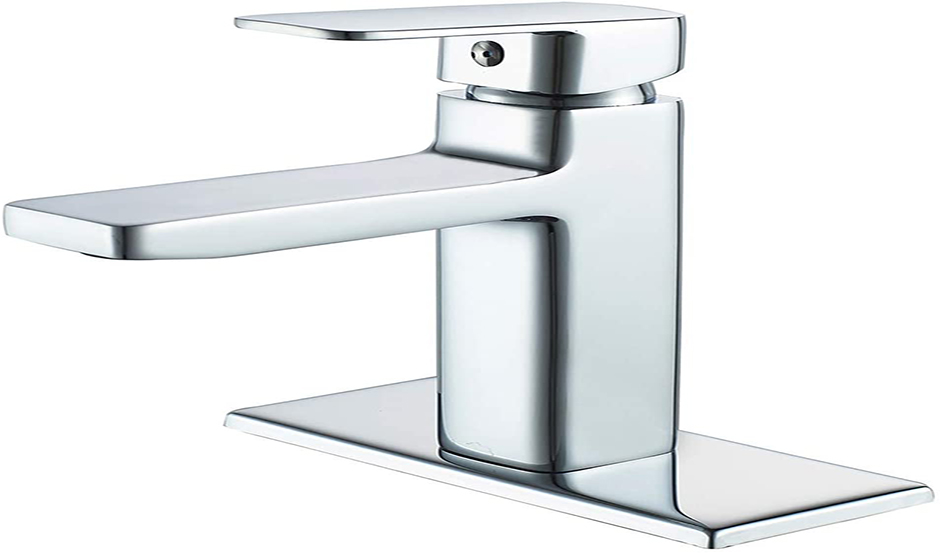 These are faucets only requiring one hole for installation. With only one lever, it would seem easier to control. However, temperature control proves to be more difficult because of the mixing valve.
Wall-Mounted
These are used for free-standing basins. These also need separate wall-mount valves and drains for installation. The advantage of a wall-mounted faucet is the flexibility to choose creative basins or unique spouts.
Other things to consider aside from style and type are the accessories matching with the faucets during installation. The most important is the temperature-limit valve or what is known as the scald-guard on single handle faucets. As a matter of fact, this is normally required by most plumbing codes. Some also have flow restrictors to conserve water.
Whatever you eventually choose, the most important thing is it is durable enough to last your family for years and it requires as minimal fuss as possible in maintenance and cleaning.
Bathroom Faucets Finishes
Faucets come in a wide array of finishes. The finish you choose will help shape the style of your bathroom.
Remember to consider how the finish complements or contrasts with the color of walls and textiles in the bathroom. 
Here are some of the most popular bathroom faucet finishes.
Bronze

Chrome

Brass

Brushed nickel

Copper

Matte black

White
Lycos Ceramic is the best company to buy Faucet
Lycos Ceramic always makes an innovative product from the customer's point of view, because there are more than 200 countries in the world so every region has a different test so Lycos give the same importance to every region.
We have many Faucet which embellish your bathroom, kitchen, and toilet. Faucet is in addition to one of our leading products which define beauty, design, and quality. The company is leading in the auditorium of Faucet making as soon as futuristic technology. All of our products are certified by ISO & CE.
Regarding any Queries
For any products inquiry, you can directly contact
Mr Raj Patel
export@lycosceramic.com