The Extra Ordinary Bathroom Accessories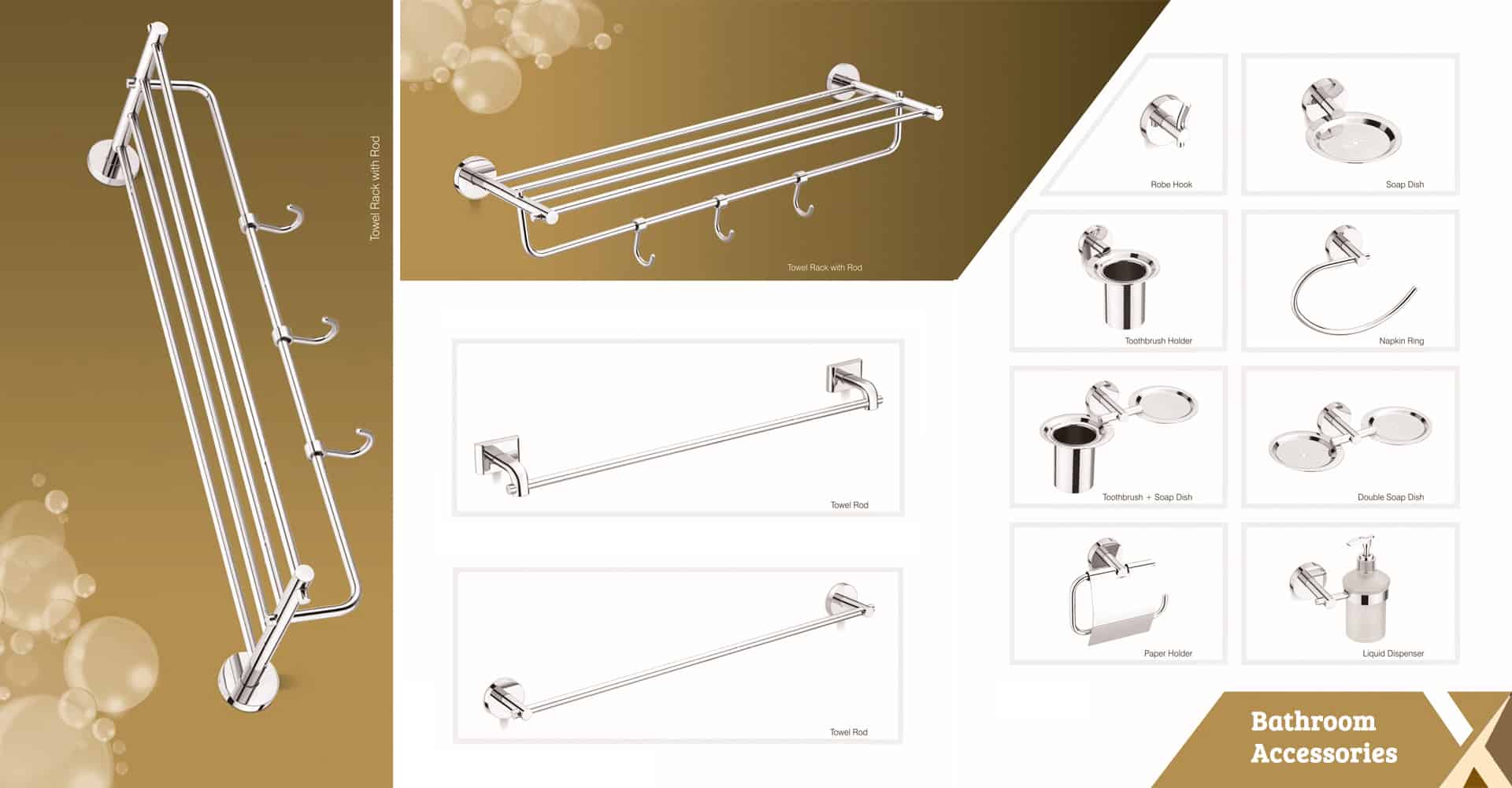 Bathroom are phenomenal, glorious that can be used to bring out a owner's creative thinking and vision of dream bath. Bathroom Accessories?
Bathroom Accessories adds lives in the bathroom and it can also add that glamour.
Not only beauty! Lycos' Bath Accessories Products are quality certified by ISO.
Lycos Ceramic…Yes!
Lycos Ceramic is the brand with global acknowledgment. We are supplying our products to more than 110+ countries and we proudly say that YES we know that which country likes what! We are helping you out with decades of experience to help you find what's suitable for your dream business/home.
Our 1000+ heroes is working 24*7 to fulfil your dream.
"Quality is our Motto"
Quality in which we are living.
Quality and Design are the thing which defines Lycos Ceramic. And we have range of design collection.
LYCOS BATHROOM ACCESSORIES:
Tissue Paper Holder
Liquid Soap Dispenser
Towel Rack
Napkin Ring
Robe Hook
Shampoo Stand (Rectangle Shelf)
Soap Dish
Soap Dish with Tumbler Holder etc.
To check out Bathroom Accessories products Click Here
If you are planning to buy Bath Accessories! Pick up your phone and mail/call us. We surely give you an attractive offer.
We are supplying our products, from an individual to a giant company.
So whoever you are we cares for you!
Along with Bath Accessories, we are also the leading manufacturer of Tiles, Sanitary Ware, Faucet-Shower, Kitchen Sink, Bathroom Vanity etc.
We have a wide range of amazing designs, sizes and patterns.
Our Products.
For more information, you can visit our E-Catalogue Page.
To see our global market, you can visit our Global Market Page.
Regarding any Queries :
For any products inquiry, you can directly contact
Mr. Raj Patel
export@lycosceramic.com
Conclusion :
Do this Blog helpful to you? Please let us know. You can also get update via Social Media or You can directly Message us on following details.
There are many Blogs which helps you a LOT, to check out Click Here.
Hope you choose Good Bath 🙂