4 Way Environment Benefits from Wooden Floors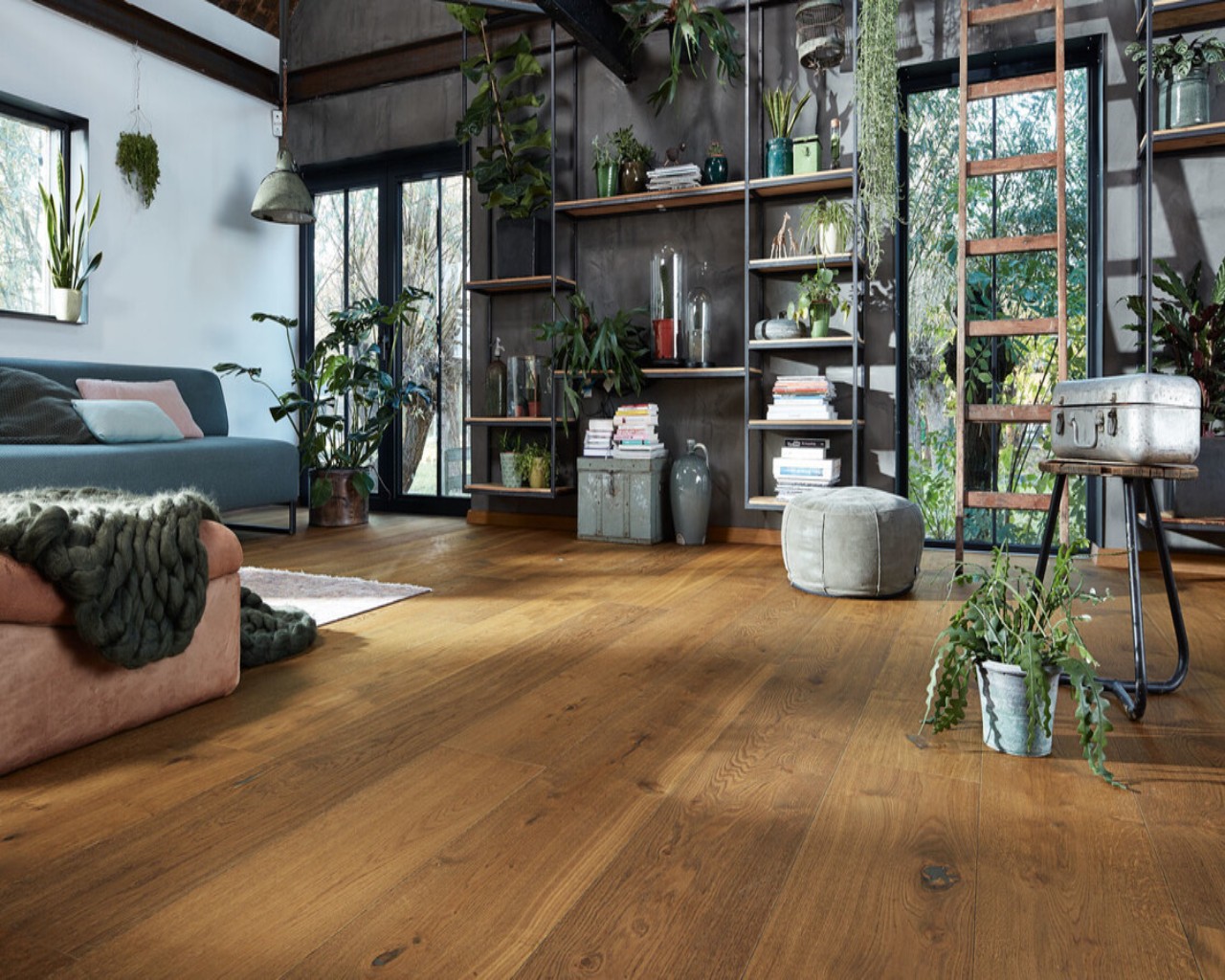 Wooden floors are undoubtedly one of the most luxurious floorings in the world. It is the dream of almost every house owner to have wooden flooring.
Wooden floors feel warm to your feet and their natural color looks appealing to many people.
Whether you live in an out-of-date house or a modern one, investing in a wooden floor will advance the value of your home.
Below are the advantages of wooden floors in your house.
They're Durable.
Wood floors are incredibly durable. In fact, they're so strong that they can support up to 100 pounds per square foot. That's more than twice as much weight as concrete floors. And unlike other types of flooring, wooden floors will never need to be replaced.
They're Easy to Maintain.
Because wood floors are made with natural materials, they require very little maintenance. You can clean them using a damp mop or sponge, and you won't need to worry about chemicals or harsh solvents.
They're Warmer.
Wood floors also offer a warm, inviting feel to any room. If you live in an area where there's snow or ice during winter months, wooden floors will keep your home warmer than other flooring options. And when summer comes around, wooden floors are perfect for cooling off your feet.
They're Eco-Friendly.
In addition to being beautiful, wood floors are eco-friendly. Because they're made with natural materials, they require less maintenance than other flooring options, such as carpeting. Plus, they're more durable than vinyl or linoleum.
Available in Different Textures
When it comes to real wood, you have very few options based on local availability. However, with porcelain tiles, the possibilities of color, design, and texture are unlimited. You can choose not only from a variety of patterns but also from a variety of surfaces. Such as glossy and matt finishes.
Finally, the variety of designs allows you to select the perfect wood floor tiles that complement and blend in with your theme. The variety of patterns also allows you to try out flooring options and choose the best one.
Lycos ceramic has a huge range of wooden floor tiles with different colors and shades that give a very natural and soothing feel. They will look no less than natural wooden planks.
Wooden floor tiles help in adding warmth in cool temperatures and for a house, as it is slip-resistant. Lycos ceramic wooden floor tiles which come in matte finish will give the same effect as natural wood surface floors do.
You can check out the latest large range of wooden planks.
To download our product catalog and you can visit our E-Catalogue Page.
To see our global market, you can visit our Global Market Page.
Check out our Products.
Regarding any Queries
For any products inquiry, you can directly contact
Mr Raj Patel
export@lycosceramic.com
Why Do People Think Wood Floors Are Better Than Other Types?
Wood floors are more trending today than they've ever been before, so it is smart that more and more people are installing them within their houses and offices. After all, the majority love wood flooring for a luxurious look, durability, and ease in maintaining them.
Wooden flooring has been around for centuries, and there are still many myths surrounding this type of flooring. Here are some facts that will clear up any confusion.
They're More Durable.
Wood floors are more durable than vinyl, tile, laminate, and carpet. This means that they won't wear down as quickly and require less maintenance.
They're Less Expensive.
If you're looking for an affordable option, consider hardwood floors. Hardwood floors are typically made with solid wood planks that are glued together. These floors are usually more expensive than other options, but they last longer and require less upkeep.
They Look Great.
You might not realize it, but laminate and vinyl flooring come in many different styles and colors. Both types of flooring are durable and easy to clean. However, there are some differences between them.
They're Easy To Maintain.
Laminate flooring is made up of several layers of material. It's usually made with a hardwood veneer, a layer of plastic, and an adhesive backing. Vinyl flooring is similar to laminate, except it has no plastic layer. Instead, it's made with a thin sheet of polyvinyl chloride (PVC) that's bonded to a fiberboard core.
They're Environmentally Friendly.
Many people believe that wood floors are more environmentally friendly than vinyl or laminate because they use less energy and emit fewer greenhouse gases during production. However, there are some downsides to using wood as flooring. First, it takes a lot of trees to make one square foot of solid wood flooring. Second, the manufacturing process requires chemicals and heat, both of which generate harmful emissions. Third, the manufacturing process creates waste products that need to be disposed of properly.
Lycos Ceramic
Lycos lets you choose from a range of highest-quality tiles from leading floor tiles manufacturers, wall tiles manufacture, vitrified tiles manufacturers, and porcelain tiles manufacturers in India.
We have lots of Verities, designs, and Patterns in tiles.
Check out our Facilities and Packaging Detail for brief information.
We have our own QC team so as to make sure that we deliver AAA grade quality products.
We give you quality trust and our 24-hour manpower support.
Lycos Ceramic growing faster day by day and you can be the witness of it.
Buy tiles today and join the venture of quality.
Along with Tiles we are also the leading manufacturer of Sanitary ware, Bath accessories, Faucets, Shower etc.
We have a wide range of amazing sizes and patterns that will leave you speechless.
To download our product catalog and you can visit our E-Catalogue Page.
To see our global market, you can visit our Global Market Page.
Check out our Products.
Regarding any Queries
For any products inquiry, you can directly contact
Mr Raj Patel
export@lycosceramic.com