Advantages and Disadvantages of Acrylic Bathtub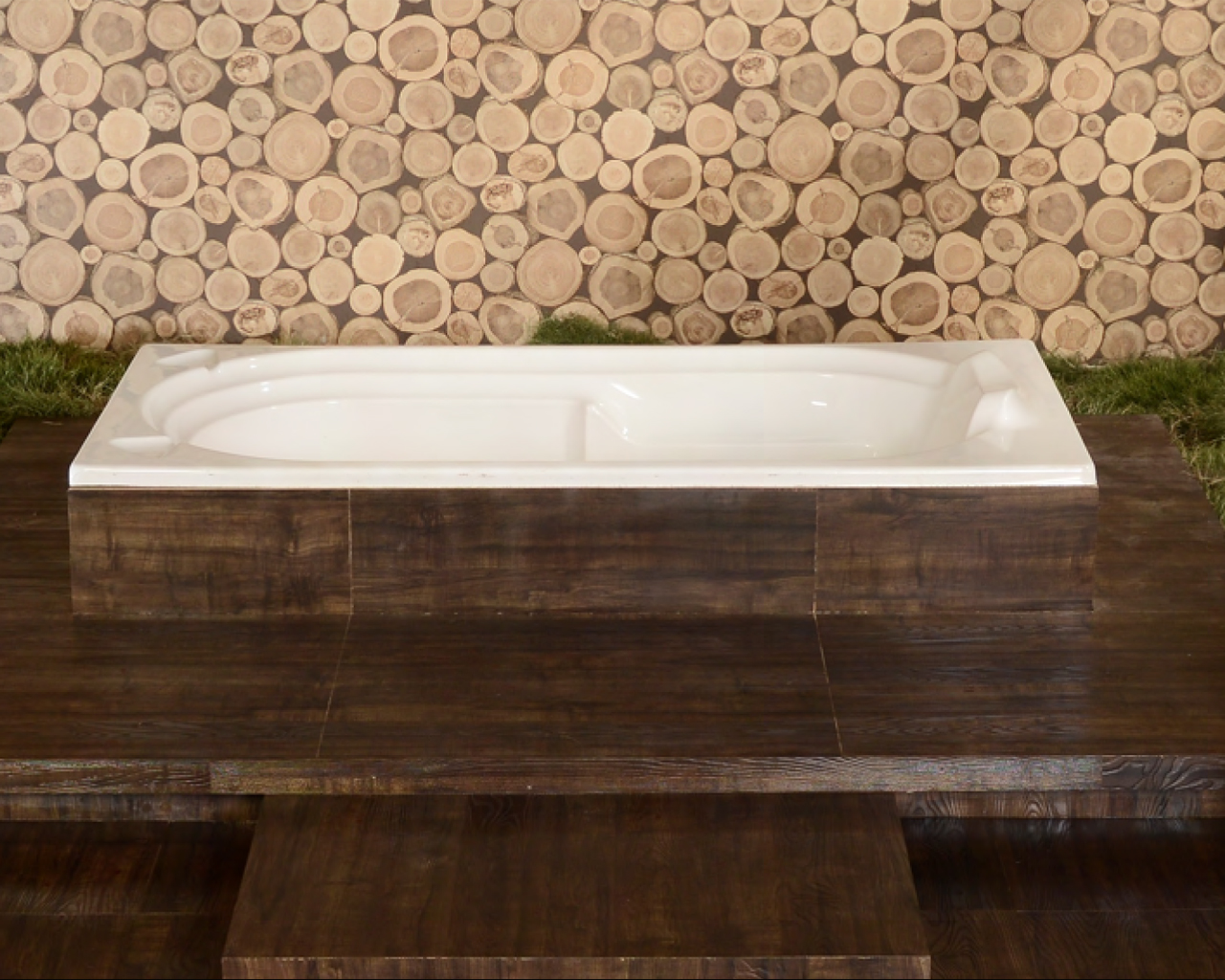 Acrylic is a trending choice for bathtub material because it's low maintenance, lightweight, affordable, and available in a large variety of colors, shapes, and designs to suit a vast array of needs.
Before your jump to upgrade your bathroom with an acrylic tub, it's best to know all the advantages and disadvantages of acrylic tubs.
What is an Acrylic Bathtub?
The acrylic tub is made from clear plastic that is vacuum-formed and reinforced with fiberglass layers to increase durability. Since the material is inherently soft, it's the best material for a wide variety of tub shapes and sizes.
Also, the flexible base plastic material of the acrylic tub makes it easy to customize your acrylic tub to the size, color, shape, and style you prefer.
Acrylic is lightweight, so it can be installed at any level of the bathroom. It's also easy to maintain, damage-resistant and repairable.
Lightweight
Acrylic tub consists of lightweight material which makes them easy to install and replace. And, they don't require any floor reinforcements so they can be installed on any level of your bathroom.
Flexibility in designs, shapes, and sizes
With the material being lightweight, enjoy a multitude of different shapes, sizes, and designs. Since it is quite a deal cheaper to manufacture, at least when compared to other bathtub materials, acrylic offers the widest largest selection for a low price.
Affordability
When considering the advantages and disadvantages of acrylic tubs, affordability is one of the best advantages that set acrylic tubs apart. While they are popular to be more expensive than fiberglass tubs, acrylic tubs are one of the most affordable bathtub options currently on the market.
Whether you are redecorating your bathroom or just upgrading an old tub, an acrylic bathtub is likely to fit your budget.
Durable
The acrylic bathtubs will not absorb water, leading to a longer lifespan. The material is also more durable to heavy impacts and will not chip or crack.
Disadvantages of acrylic tubs
Surface is easily scratched
While the material is durable to most physical abuse, acrylic tends to be considered a softer material and thus is highly susceptible to scratching. Avoid using harsh, abrasive cleaners when cleaning an acrylic bathtub to avoid permanent marks dotted through it.
More expensive than fiberglass
While it is an incredibly versatile bathtub material, acrylic is more expensive than fiberglass. This is only an issue if the disadvantage of an acrylic bathtub is not in keeping with your needs.
If you are planning to buy a bathtub For the bathroom Pick up your phone and mail/call us. We will surely give you an attractive offer.
Along with Kitchen Sink, we are also the leading manufacturer of Tiles, Sanitary Ware, Faucet-Shower, Washbasin, Bathroom Vanity, etc.
We have lots of Verities, designs, and Patterns in tiles.
Check out our Facilities and Packaging Detail for brief information.
We have our own QC team so as to make sure that we deliver AAA grade quality products.
We give you quality trust and our 24-hour manpower support.
Lycos Ceramic growing faster day by day and you can be the witness of it.
Buy tiles today and join the venture of quality.
Along with Tiles we are also the leading manufacturer of Sanitary ware, Bath accessories, Faucets, Shower etc.
We have a wide range of amazing sizes and patterns that will leave you speechless.
To download our product catalogue and you can visit our E-Catalogue Page.
To see our global market, you can visit our Global Market Page.
Check out our Products.
Regarding any Queries
For any products inquiry, you can directly contact
Mr Raj Patel
export@lycosceramic.com