4 handwash sink designs that add luxury to your bathroom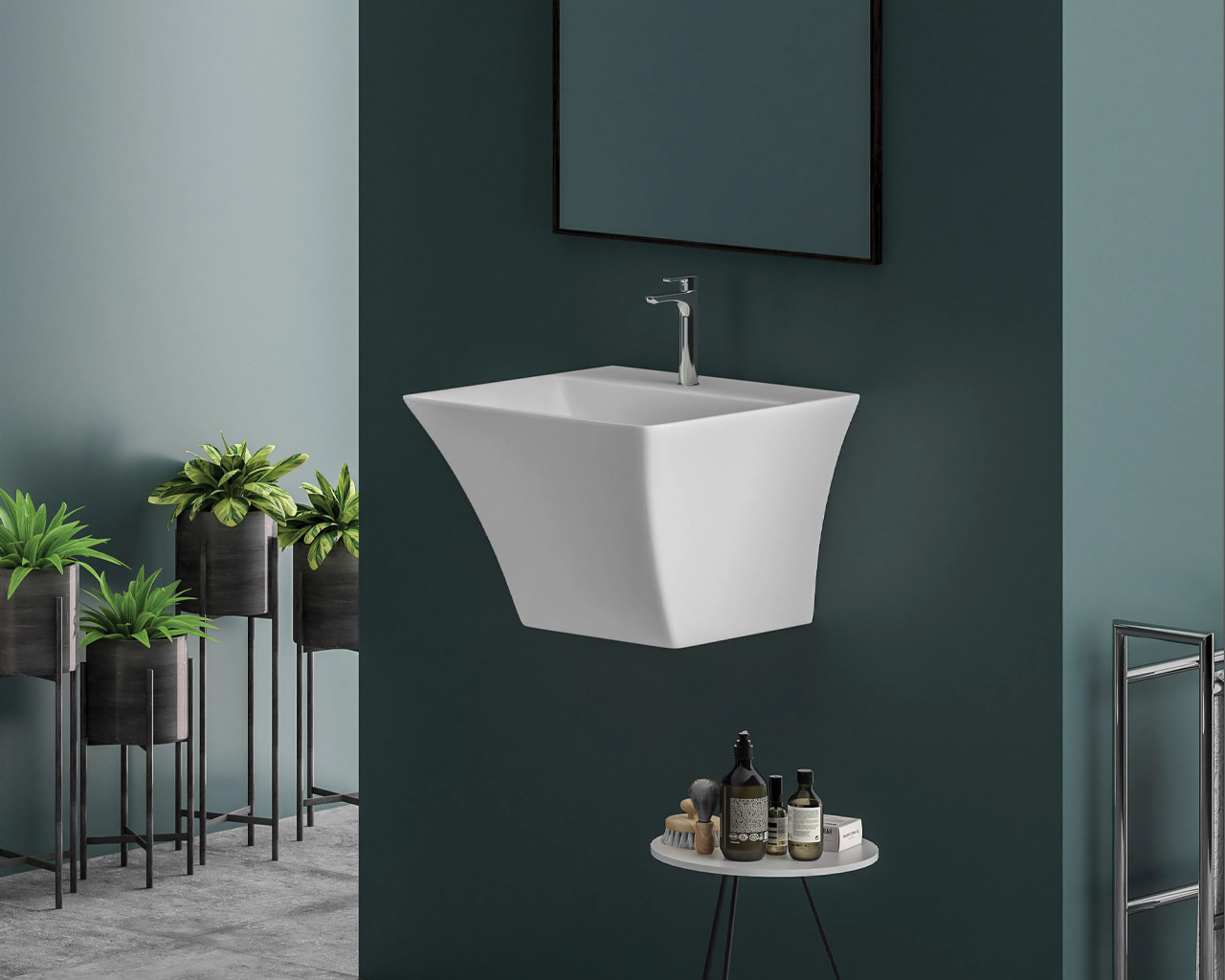 Handwash sink designs
Sinks are an integral part of the bathroom among other bathrooms accessories, these are one of the most difficult ones to select. To have an aesthetically pleasing, economic, and genuinely purpose-built sink, One must take a lot of factors into consideration.
To choose the perfect handwash sink design and add that touch of comfort and class to your sanitary ware and bathroom in general.
How do handwash sink designs help your bathroom?
A good handwash sink design will not only enhance the luxury of the bathroom but also ensure comfort. Sticking to a boring white handwash station can make it look bland. If your handwash sink design is well planned it allows you space to keep important toiletries while complimenting the other elements of your bathroom. Here are some perfect handwash sink designs that you can try out to bring in a lavish feel.
Table top washbasin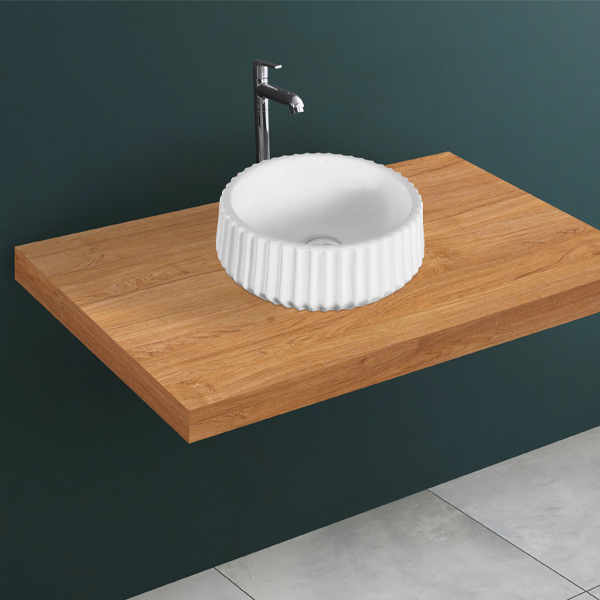 A tabletop washbasin is designed to sit on top of the counter. Traditional design but exudes an elegant, luxury appearance. These comes in various sizes, shapes, colors, and appearances like round, square, textured, and various other options. Some models of tabletop washbasins often come with vanity which adds to the aesthetics to the space.
Wall hung basin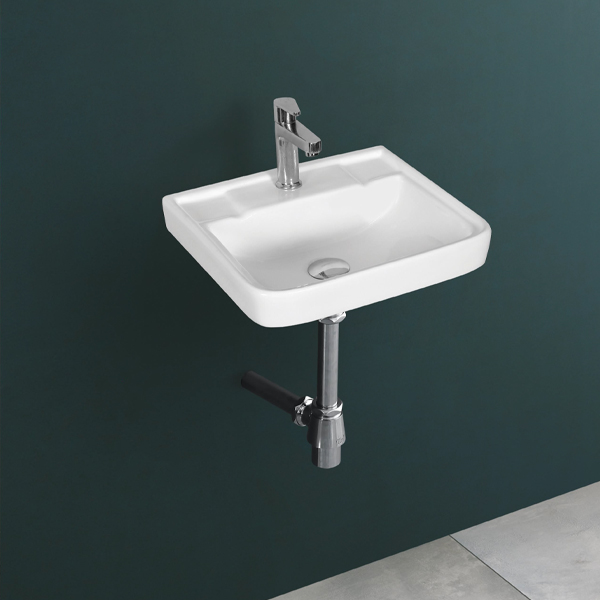 The trending of handwash sink designs is the wall-hung basin. This is the best handwash sink design for house owners that have smaller bathrooms and are looking to make the most out of the space. You can go for a pillar cock faucet to add stately beauty. Pillar cock faucets seem feminine because of their structure and stance. Wall hung handwash sink designs also occupy smaller space, so you can attach little shelves next to it to keep toiletries or roll up some yellow linen towels. Invest in a mini stool with a brightly colored cushion to give your handwash station a royal yet luxury aesthetic.
Pedestal washbasin
Pedestal wash basins provide brim with luxury. They allow room for a lot of creativity. You can go for brightly colored wallpapers or pattern tiles. Take it up a notch with a wall mixer faucet to add more elegance to it. Installing a wall mixer faucet leaves no space for guests to feel confused while using the handwash station.
There are full pedestal washbasins that are supported by the floor and the washbasin is wall mounted while the half pedestal washbasins are mounted on the wall along with the basin.
Counter top wash basin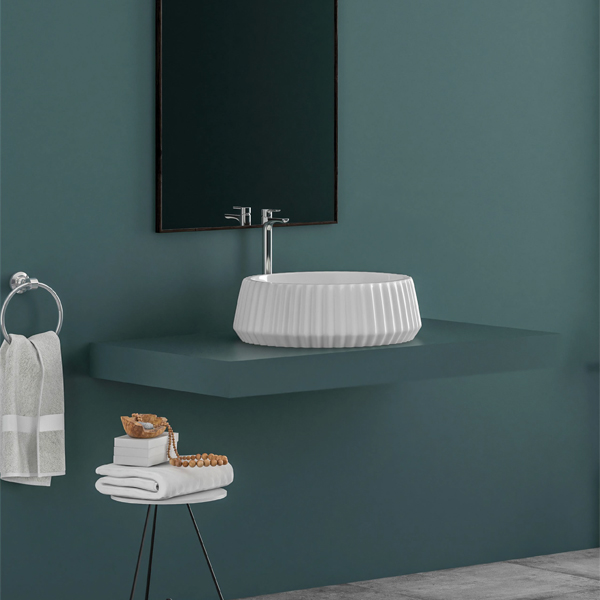 These bathroom washbasins offer a great way to elevate the look and feel of your bath space. Countertop washbasins are mainly two types: over-the-counter and under-the-counter.
Lycos ceramic
If you are planning to buy a wash basin For the bathroom Pick up your phone and mail/call us. We will surely give you an attractive offer.
Along with Kitchen Sink, we are also the leading manufacturer of Tiles, Sanitary Ware, Faucet-Shower, Washbasin, Bathroom Vanity, etc.
We have lots of Verities, designs, and Patterns in tiles.
Check out our Facilities and Packaging Detail for brief information.
We have our own QC team so as to make sure that we deliver AAA grade quality products.
We give you quality trust and our 24-hour manpower support.
Lycos Ceramic growing faster day by day and you can be the witness of it.
Buy tiles today and join the venture of quality.
Along with Tiles we are also the leading manufacturer of Sanitary ware, Bath accessories, Faucets, Shower etc.
We have a wide range of amazing sizes and patterns that will leave you speechless.
To download our product catalogue and you can visit our E-Catalogue Page.
To see our global market, you can visit our Global Market Page.
Check out our Products.
Regarding any Queries
For any products inquiry, you can directly contact
Mr Raj Patel
export@lycosceramic.com