Add Contemporary Texture To Your Space with Lycos 3D Tiles
Want to add luxurious appearance to your space? If you want to add a contemporary and modern  texture to any place, Lycos Ceramic bring series of 3D tiles for you. These tiles are mainly made up of porcelain material and come in  different variants too. Beach, hills, diamonds are some of the hottest 3D tiles designs available at Lycos.Whether it's your living room, kitchen, or bathroom, add luxurious appearance with the help of 3D tiles.
3D Tiles For Living Room Wall
looking for some living room decoration? The living room is the heart of the home. So, elevated this important space with an impressive feature wall accented with 3D tiles. This tile will look incredible when contrasted against light-colored furniture and accent pieces. The unique shape and textured curves will give any wall in your living room an artistic, sculptural look.
3D Tiles For Dining Room Space
This is the only place of home where everyone gathers for meals and creates beautiful memories. If you thinking to add an elegant and striking component to this special area go for 3D wall tiles which give a contemporary edge to this area. These tiles look fantastic when matched with rounded table edges and sleek, comfortable chairs.
3D Tiles For Kitchen wall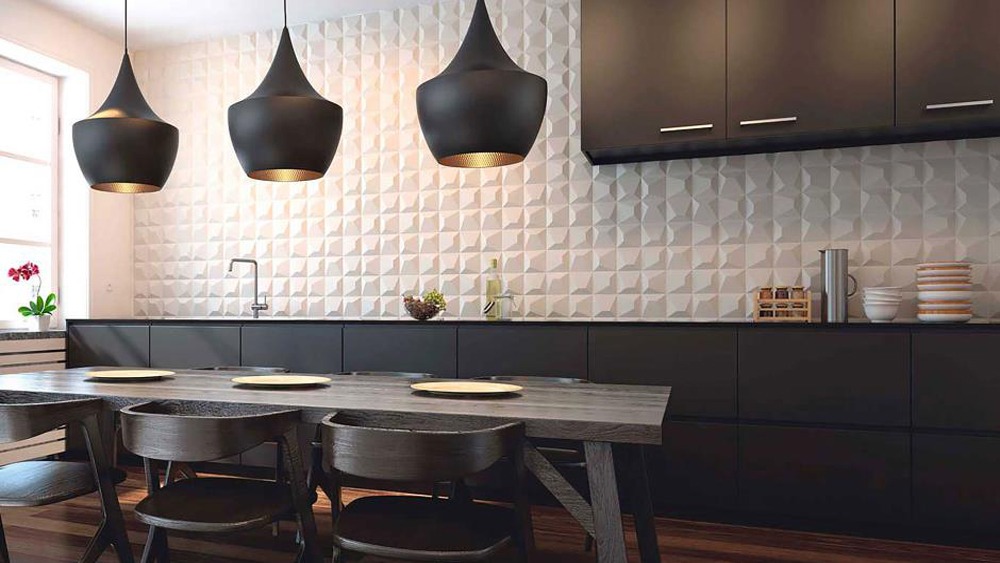 Here,3D tiles create bold impact without using any type of bold colors. The geometric shapes in these 3D wall tiles create a modern and energizing feel in the kitchen. Install it for the backsplash of the kitchen to make an impressive cooking area. Any form of 3D tiles will make your kitchen look rich and glamorous.
3D Tiles For Bed Room Wall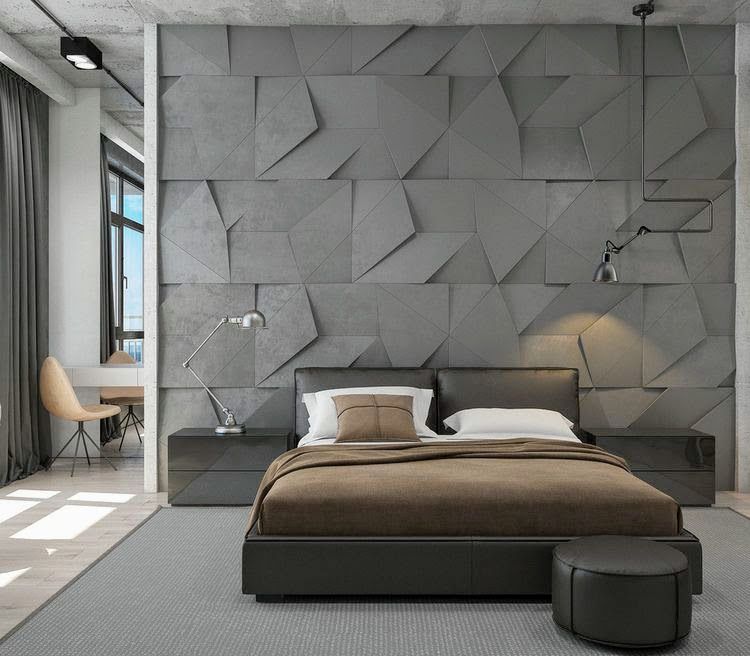 The bedroom is the place where we feel relax after a whole day's workout. Make it more relaxing and comfortable with amazing creative 3D tiles. Select the appropriate color that best matches your furniture as well as decor themes.
3D Tiles For Bathroom Wall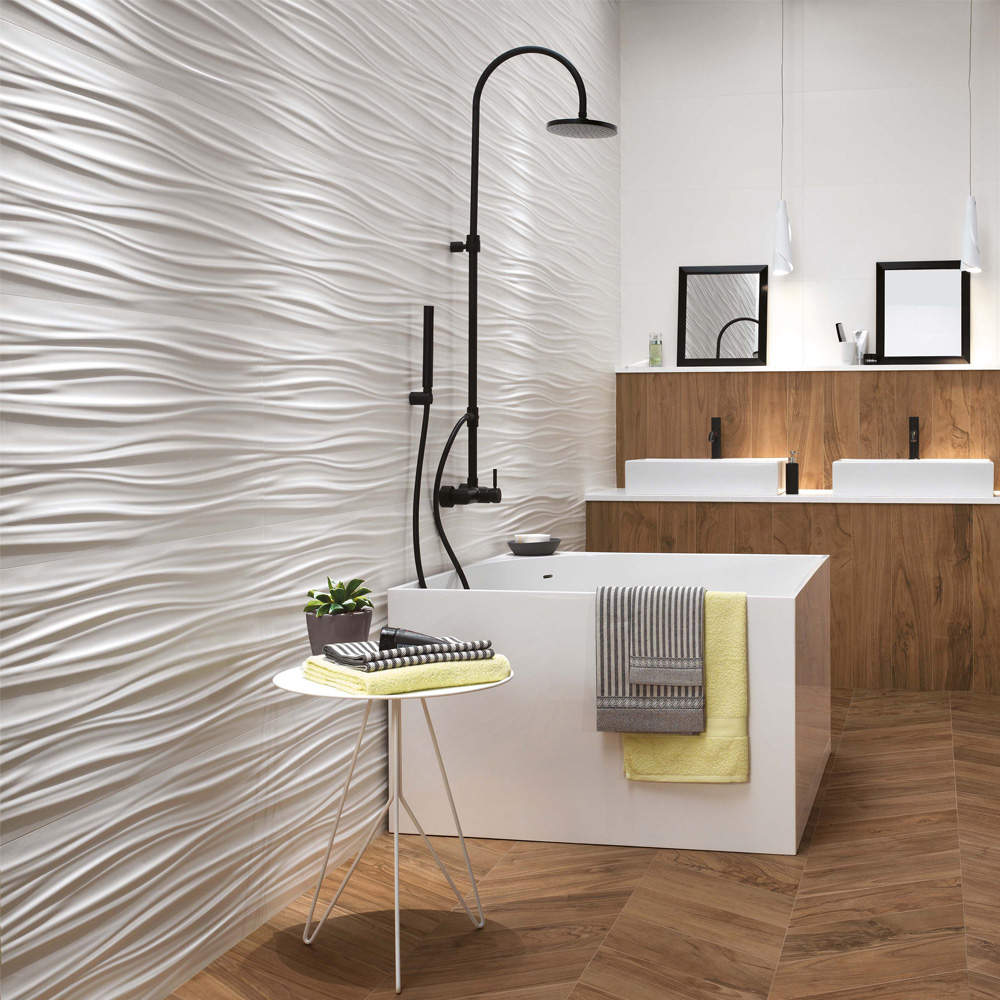 If you're looking for a new twist on a traditional style, decorate it with your artistic textured 3D Wall tiles. 3D tiles are perfect for areas like the backsplash, around the tub, or to cover the walls in your shower. The metallic tiles/wavy tiles/hexagonal 3D tiles on one of these bathroom walls give the bathroom a glamorous feel and add a more subtle texture to the walls.
Know about Lycos Ceramic
We have all types of tile sizes collection which are using by each and every country. You can see it in our Product list. In Tiles we have finishes like Matt, Glossy, Rustic, Sugar and Satin.
We have lots of Verities, designs, and Patterns in tiles.
Check out our Facilities and Packaging Detail for brief information.
We have our own QC team so as to make sure that we deliver AAA grade quality products.
We give you quality trust and our 24-hour manpower support.
Lycos Ceramic growing faster day by day and you can be the witness of it.
Buy tiles today and join the venture of quality.
Along with Tiles we are also the leading manufacturer of Sanitary ware, Bath accessories, Faucets, Shower etc.
We have a wide range of amazing sizes and patterns that will leave you speechless.
To download our product catalog and you can visit our E-Catalogue Page.
To see our global market, you can visit our Global Market Page.
Check out our Products.
Regarding any Queries
For any products inquiry, you can directly contact
Mr Raj Patel
export@lycosceramic.com