Don't you think it's time to transform your outdoor living surface?  Our outdoor tiles collection is an excellent option for renovating outdoor areas. As they're durable, withstand weather and moisture, plus, it's easy to clean without getting damaged. Apart from colors, styles, materials, and dimensions will help you identify the right product for you.
Most people don't know what their flooring options are, so here we bring few tips that'll help you narrow down the choices and pick the best outdoor tile for your home.
Terracotta tiles are super functional and make for a great choice for outdoor areas, such as balconies, backyards, or the walls and roofs of your houses. The name terracotta comes from an Italian word meaning 'baked earth' and it is built from a porous clay that has maximum iron content, that's why its color is reddish-brown. It is also popular because of its versatility and affordable price making it well-suited for all kinds of budgets as well as all kinds of spaces.
Concrete tile is another great option for outdoor spaces like the balcony or the patio that give a bold look. These tiles are also known as encaustic cement tiles. Because of its unique features like slip-resistant, durability, and ability to withstand extreme temperature changes such tiles are commonly chosen by homeowners. It is hand-crafted tile and comes with a lot of decorative patterns that add an element of art to any space.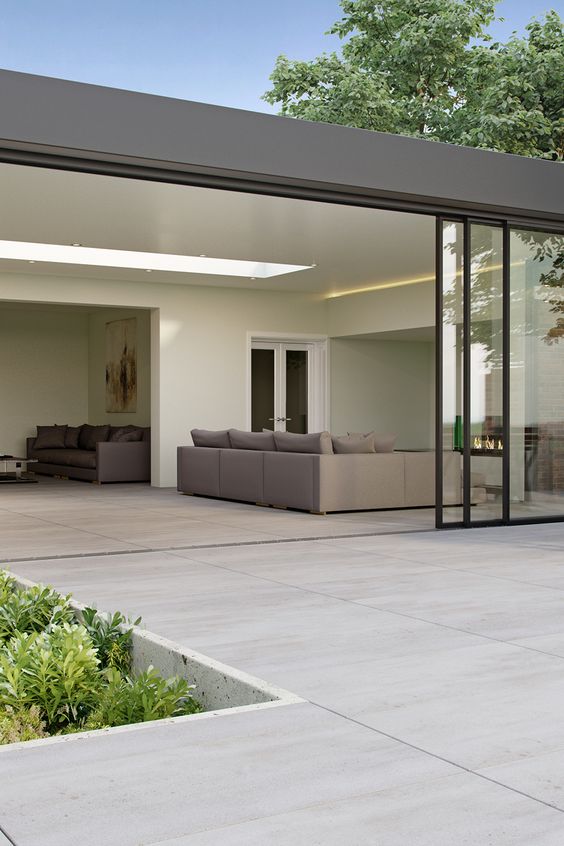 Porcelain Tiles are manufactured out of high-quality clay-based materials. These tiles are fired at very high-temperature baking to achieve strength and durability. The aim of this process makes the porcelain tiles strong, hard, dense, highly durable, non-porous, and moisture resistant. Hence become a good choice for the outdoors. Available in a variety of colors, sizes, textures, and designs make a wide range of choices.
Nothing better than the rustic beauty of the natural stone. These tiles when tiling on the outdoor surface add color, texture, and warmth. It has the 
highest resistance
 to extreme weather conditions which is a great benefit. These tiles are made with natural stones like marble, granite, slate, and travertine that are machine-cut to standard square or rectangular tiles. Thus, the natural grain pattern adds more charm and grace to decks and patios, and no two tiles look identical.
Know about Lycos Ceramic
We have all types of tile sizes collection which are using by each and every country. You can see it in our Product list. In Tiles we have finishes like Matt, Glossy, Rustic, Sugar and Satin.
We have lots of Verities, Design and Patterns in tiles.
Check out our Facilities and Packaging Detail for brief information.
We have our own QC team so as to make sure that we delivers AAA grade quality products.
We give you quality trust and our 24 hour man power support.
Lycos Ceramic growing faster day by day and you can be witness of it.
Buy tiles today and join the venture of quality.
Along with Tiles we are also the leading manufacturer of Sanitary ware, Bath accessories, Faucets, Shower etc.
We have a wide range of amazing sizes and patterns that will leave you speechless.
To download our product catalogue and you can visit our E-Catalogue Page.
To see our global market, you can visit our Global Market Page.
Check out our Products.
Regarding any Queries
For any products inquiry, you can directly contact
Mr. Raj Patel
export@lycosceramic.com