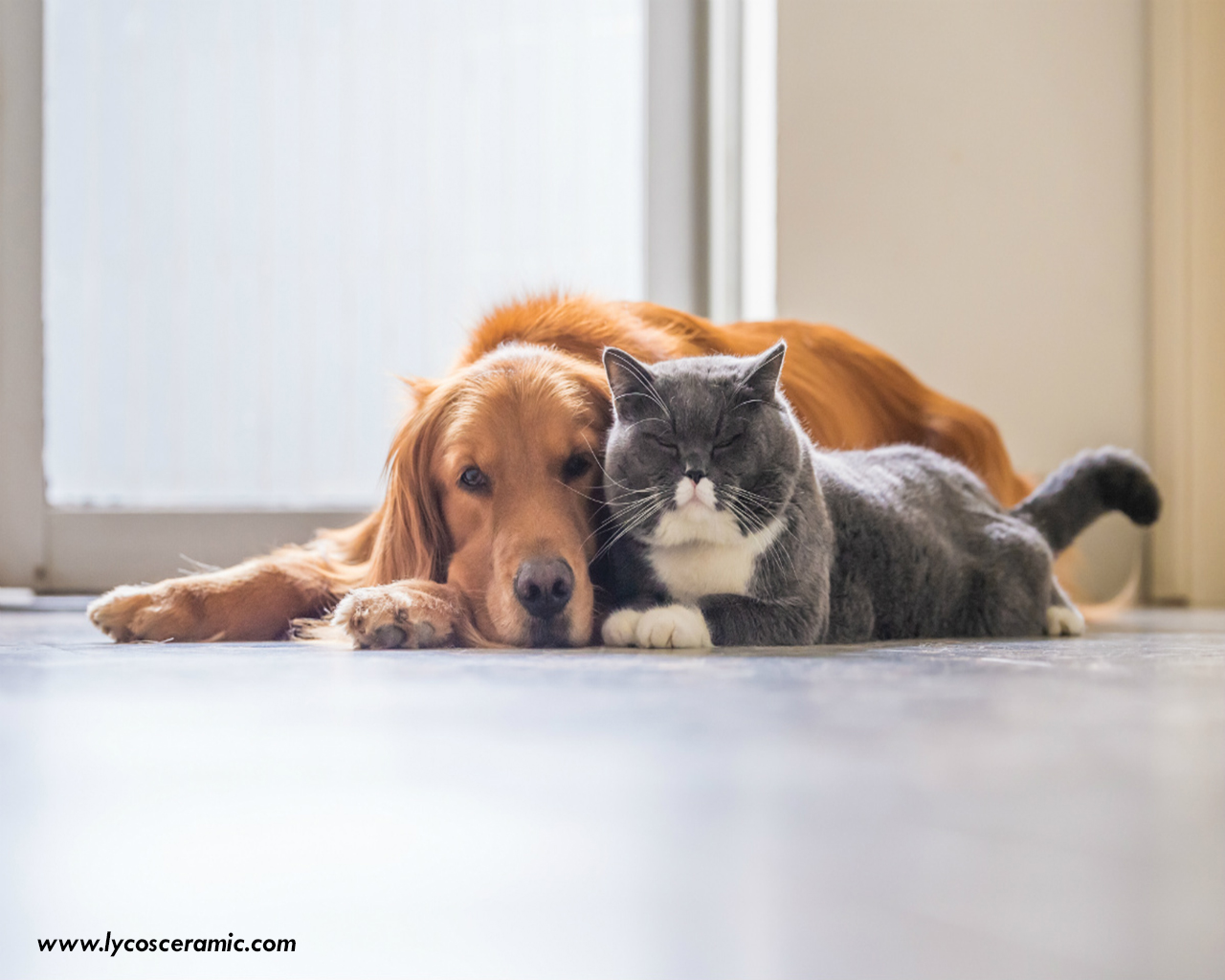 Pet Friendly Flooring Ideas for a Your Sweet Home
Most families love to have pets in their home. But many hold off on pets because of the possible effects it would have on flooring and furnishings. No matter how well a pet is potty-trained, accidents still happen. Pets can actually ruin a good carpet or hardwood floors. Though there are remedies when such accidents occur, it still means additional costs for repairs or clean-ups. Pets also mean scratches or gouges on floors. So, if you have a beloved pet, you will have to consider the type of flooring that will be less troublesome with a furry friend around.
Here are some pet-friendly flooring ideas to get a head-start on your planning process:
A more popular option for pet lovers is vinyl floors. It is stain resistant and those with durable wear layers will stand up against most pets. Like vinyl, it has wear layers that keep it protected from scratches and pet urine.
It provides great traction so your pet's joints aren't affected over time.
Vinyl flooring is also pretty low-maintenance.
Pros:
100% water resistant.

very durable.
Cons:
very difficult to recycle.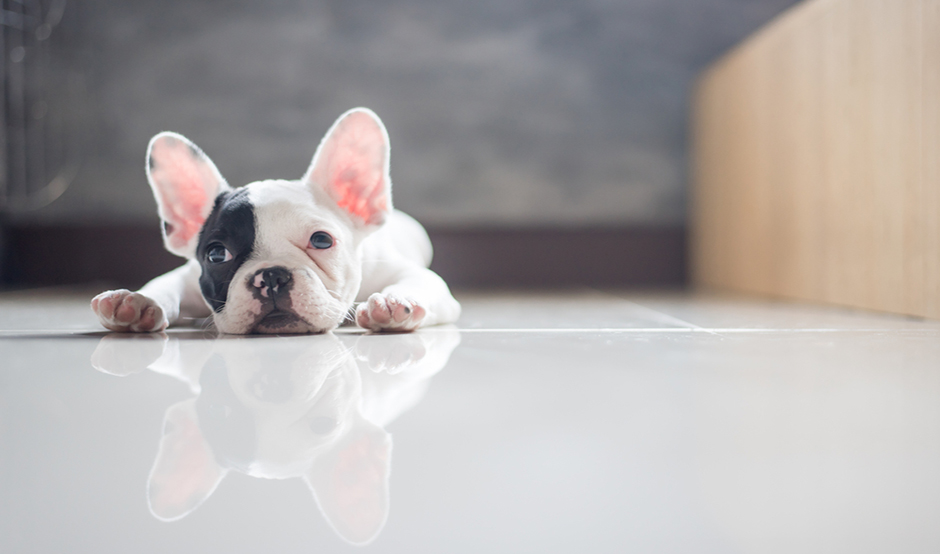 porcelain tiles, ceramic tiles, and stone tiles have long been the go-to options for pet owners. tiles are strong, durable, and thick.
Pros:
Easy to Maintain.

Water-Resistant.
Cons: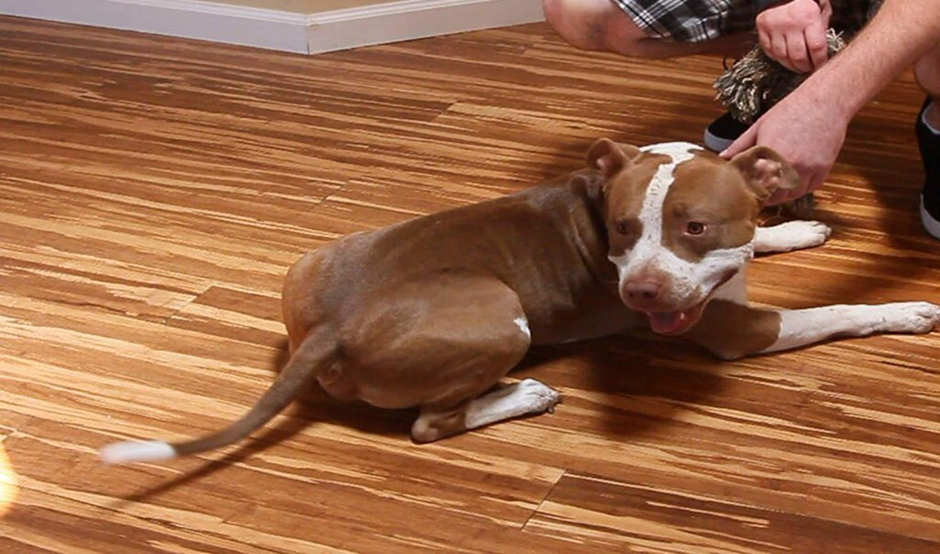 Bamboo is hard and stain resistant.  It is also known to be more resilient against liquids and moisture. bamboo flooring stands up well to pet wear and tear. It's less likely to be scratched or scuffed by your pet's nails.
Bamboo flooring is strong and eco-friendly to major damage. It also provides a special look that works well in transitional and modern homes.
Pros:
Renewable material.

Adds real estate value.
Cons: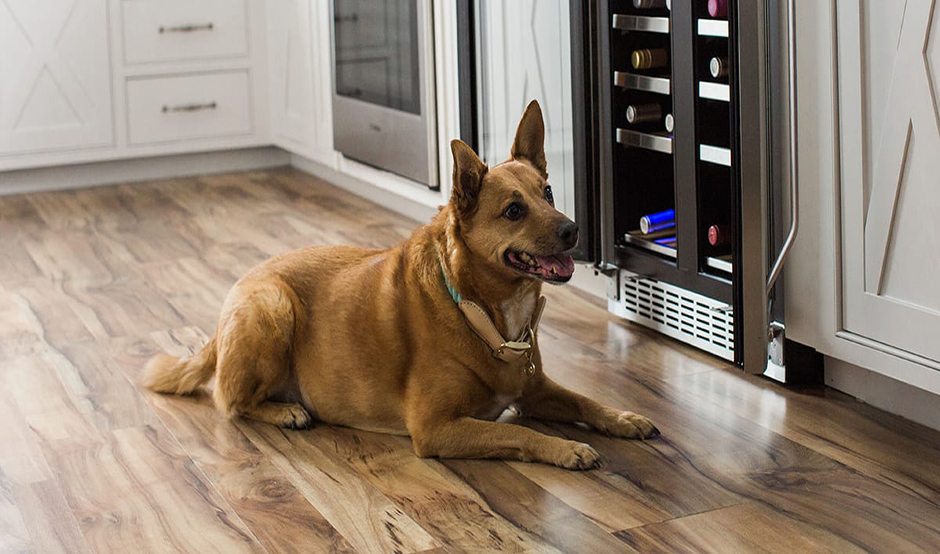 If scratching from dog claws is a major concern for you, laminate flooring is the best choice. While laminate is not waterproof, there are some water-resistant options.
It's also easy to maintain for most house owners.
Pros:
Easy DIY installation.

Good stain resistance.
Cons:
Hard and noisy underfoot.
If you have hardwood floors, make sure you apply an extra coat of polyurethane to protect your wood floor from scratches and stains.
Pros:
Easy maintenance and hygiene.

Healthy air quality at home.
Cons:
The cost of wooden flooring is much higher than our carpets or tiles.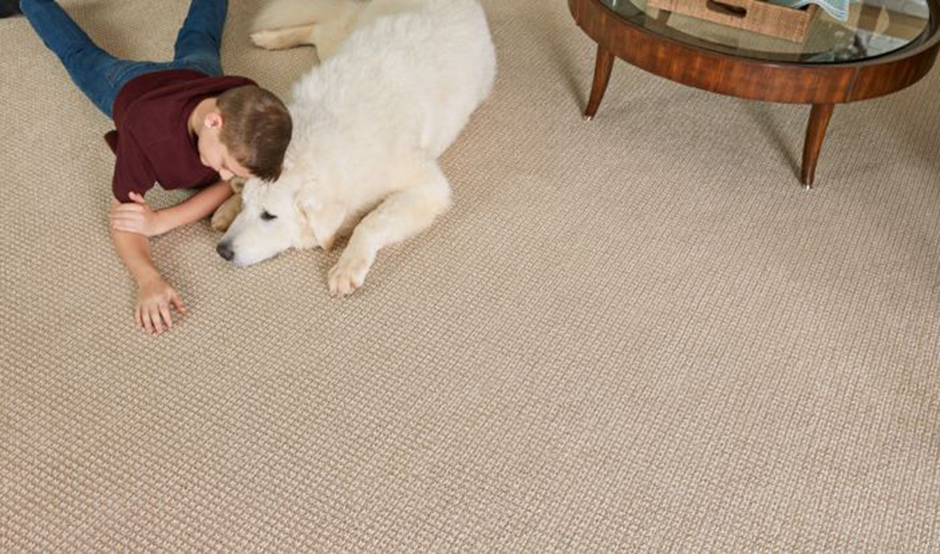 carpets can provide an extra layer of protection. If you decide to have carpets, stay away from shag carpets or those with loop fibers. Loop fibers can trap pet claws and deteriorate faster. Choose one with a high rating or ask your carpet salesman which would be ideal for a house with pets.
Pros:
Carpets add warmth and comfort to a home.

It is less expensive than hardwood or tile flooring.
Cons:
It is difficult to clean.
Lycos lets you choose from a range of highest-quality tiles from leading floor tiles manufacturers, wall tiles manufacturers, vitrified tiles manufacturers, and porcelain tiles manufacturers in India.
We have lots of Verities, designs, and Patterns in tiles.
Check out our Facilities and Packaging Detail for brief information.
We have our own QC team so as to make sure that we deliver AAA grade quality products.
We give you quality trust and our 24-hour manpower support.
Lycos Ceramic growing faster day by day and you can be the witness of it.
Buy tiles today and join the venture of quality.
Along with Tiles we are also the leading manufacturer of Sanitary ware, Bath accessories, Faucets, Shower etc.
We have a wide range of amazing sizes and patterns that will leave you speechless.
To download our product catalogue and you can visit our E-Catalogue Page.
To see our global market, you can visit our Global Market Page.
Check out our Products.
Regarding any Queries
For any products inquiry, you can directly contact
Mr Raj Patel
export@lycosceramic.com