November 19th, 2022 by
admin
Wooden floors are undoubtedly one of the most luxurious floorings in the world. It is the dream of almost every house owner to have wooden flooring.
Wooden floors feel warm to your feet and their natural color looks appealing to many people.
Whether you live in an out-of-date house or a modern one, investing in a wooden floor will advance the value of your home.
Below are the advantages of wooden floors in your house.
They're Durable.
Wood floors are incredibly durable. In fact, they're so strong that they can support up to 100 pounds per square foot. That's more than twice as much weight as concrete floors. And unlike other types of flooring, wooden floors will never need to be replaced.
They're Easy to Maintain.
Because wood floors are made with natural materials, they require very little maintenance. You can clean them using a damp mop or sponge, and you won't need to worry about chemicals or harsh solvents.
They're Warmer.
Wood floors also offer a warm, inviting feel to any room. If you live in an area where there's snow or ice during winter months, wooden floors will keep your home warmer than other flooring options. And when summer comes around, wooden floors are perfect for cooling off your feet.
They're Eco-Friendly.
In addition to being beautiful, wood floors are eco-friendly. Because they're made with natural materials, they require less maintenance than other flooring options, such as carpeting. Plus, they're more durable than vinyl or linoleum.
Available in Different Textures
When it comes to real wood, you have very few options based on local availability. However, with porcelain tiles, the possibilities of color, design, and texture are unlimited. You can choose not only from a variety of patterns but also from a variety of surfaces. Such as glossy and matt finishes.
Finally, the variety of designs allows you to select the perfect wood floor tiles that complement and blend in with your theme. The variety of patterns also allows you to try out flooring options and choose the best one.
Lycos ceramic has a huge range of wooden floor tiles with different colors and shades that give a very natural and soothing feel. They will look no less than natural wooden planks.
Wooden floor tiles help in adding warmth in cool temperatures and for a house, as it is slip-resistant. Lycos ceramic wooden floor tiles which come in matte finish will give the same effect as natural wood surface floors do.
You can check out the latest large range of wooden planks.
To download our product catalog and you can visit our E-Catalogue Page.
To see our global market, you can visit our Global Market Page.
Check out our Products.
Regarding any Queries
For any products inquiry, you can directly contact
Mr Raj Patel
export@lycosceramic.com
No comments yet
July 15th, 2022 by
admin
Wood floors are more trending today than they've ever been before, so it is smart that more and more people are installing them within their houses and offices. After all, the majority love wood flooring for a luxurious look, durability, and ease in maintaining them.
Wooden flooring has been around for centuries, and there are still many myths surrounding this type of flooring. Here are some facts that will clear up any confusion.
They're More Durable.
Wood floors are more durable than vinyl, tile, laminate, and carpet. This means that they won't wear down as quickly and require less maintenance.
They're Less Expensive.
If you're looking for an affordable option, consider hardwood floors. Hardwood floors are typically made with solid wood planks that are glued together. These floors are usually more expensive than other options, but they last longer and require less upkeep.
They Look Great.
You might not realize it, but laminate and vinyl flooring come in many different styles and colors. Both types of flooring are durable and easy to clean. However, there are some differences between them.
They're Easy To Maintain.
Laminate flooring is made up of several layers of material. It's usually made with a hardwood veneer, a layer of plastic, and an adhesive backing. Vinyl flooring is similar to laminate, except it has no plastic layer. Instead, it's made with a thin sheet of polyvinyl chloride (PVC) that's bonded to a fiberboard core.
They're Environmentally Friendly.
Many people believe that wood floors are more environmentally friendly than vinyl or laminate because they use less energy and emit fewer greenhouse gases during production. However, there are some downsides to using wood as flooring. First, it takes a lot of trees to make one square foot of solid wood flooring. Second, the manufacturing process requires chemicals and heat, both of which generate harmful emissions. Third, the manufacturing process creates waste products that need to be disposed of properly.
Lycos Ceramic
Lycos lets you choose from a range of highest-quality tiles from leading floor tiles manufacturers, wall tiles manufacture, vitrified tiles manufacturers, and porcelain tiles manufacturers in India.
We have lots of Verities, designs, and Patterns in tiles.
Check out our Facilities and Packaging Detail for brief information.
We have our own QC team so as to make sure that we deliver AAA grade quality products.
We give you quality trust and our 24-hour manpower support.
Lycos Ceramic growing faster day by day and you can be the witness of it.
Buy tiles today and join the venture of quality.
Along with Tiles we are also the leading manufacturer of Sanitary ware, Bath accessories, Faucets, Shower etc.
We have a wide range of amazing sizes and patterns that will leave you speechless.
To download our product catalog and you can visit our E-Catalogue Page.
To see our global market, you can visit our Global Market Page.
Check out our Products.
Regarding any Queries
For any products inquiry, you can directly contact
Mr Raj Patel
export@lycosceramic.com
No comments yet
January 29th, 2021 by
admin
Looking to update your flooring and confused about where to start?
It's time to RENEW your home at LYCOS. Giving your space a natural touch yet edgy makeover with  Wooden plank tiles. An entryway is the first area of your home which will be noticed by everyone, so make it impressive and create a long-lasting impression with tile flooring.
Tile flooring becomes a hot trend in modern homes. Along with their strength and durability, they add charm and warmth to your home. In the World of tiles, wooden plank tiles are the most aesthetic option. Woodgrain tile is the perfect choice for homes and workspace since it provides greater features like Slip-resistant, frost-resistant, and moisture resistant without sacrificing design aesthetics.
Lycos bring a series of wooden plank tiles that add a cozy and comfy touch to the area. We will give you every possible size which is used by the world so grab this opportunity.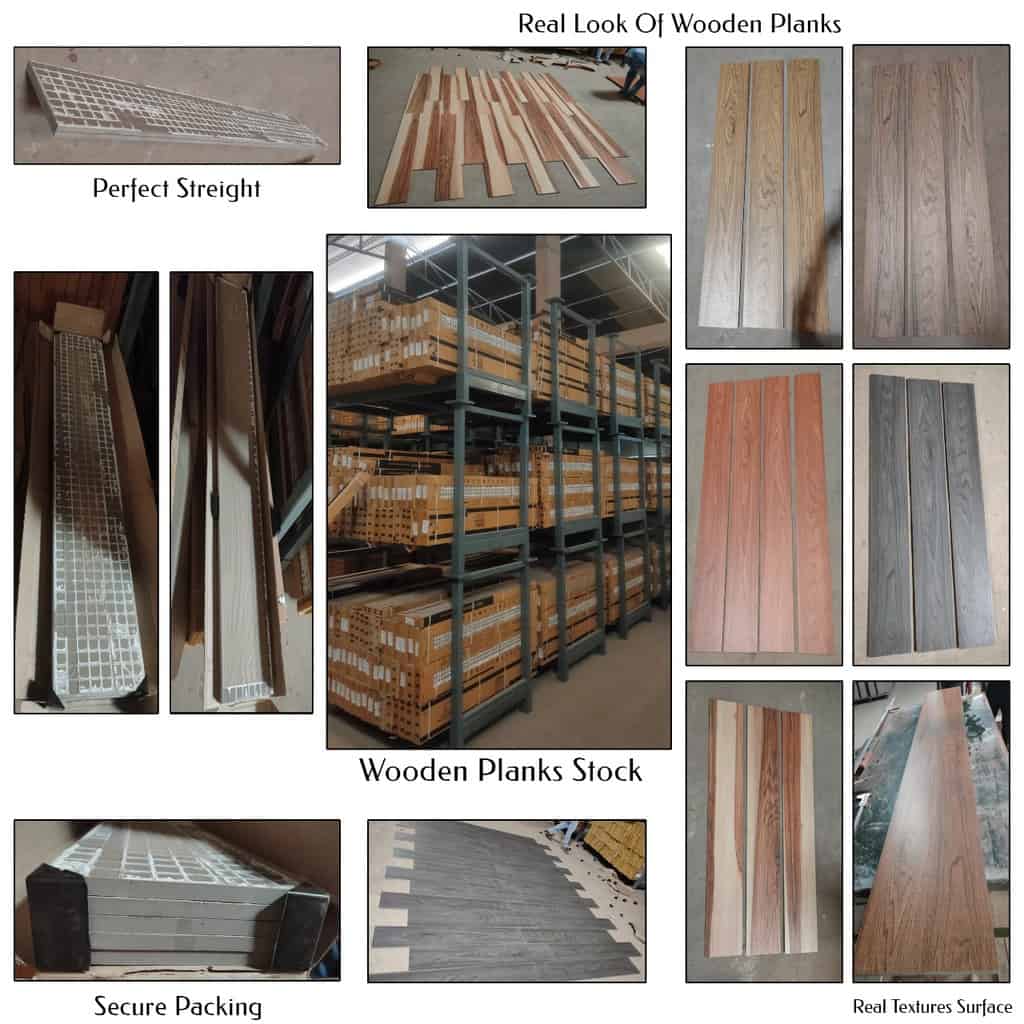 Lycos tile packing with euro pallets, secure packing. Deliver to more than 110 countries and 100% guarantees In packing. We deliver your goods with all safety.
Wooden tiles can be used anywhere:
One of the primary benefits of wood flooring is it suitable for any place. They can be fitted anywhere in your space no matter how often you are inspired to change the mirror, wall art, decorative accents, or other decors in your home, the wooden flooring will always look good and fit your desired theme.
Water and wood don't work together but with wooden plank tiles, you set the wooden theme in your balcony and bathroom with no maintenance. This makes it a healthier option for any space. You get natural beauty available with a variety of shades, swirls, and grains that add charm to your home.
Are you excited to know other benefits? Keep reading.
Give Aesthetic look with wooden plank tiles 
If you make your entryway to be inviting and Eye-catching select wooden flooring tiles that add a touch of nature indoors and make the first impression long-lasting. Home décor represents your personality.
Wood floors not only add value to your home but also a bit of warmth. For an elegant and aesthetic, look nothing could be better than earthy tones.
Keep the wall colors or floor colors neutral which add a touch of elegance to your space.
The best part of these tiles is available in different grain types as well as shades of brown, grey, black, and many more.
Easy to care tiles
Once these tiles have been installed in the area, forget about their continuous and regular maintenance. For people who do not want to maintain their deck or flooring on regular basis, this is an ideal choice.
It can be easily cleaned with a little damp cloth and rub lightly. Fewer chemicals are required to clean wooden floors and quick to maintain. Moreover, these tiles are frost-resistant, impervious to water, stain-resistant, super-flat, high strength, and easy to care.
In comparison to other flooring options like Glossy tile, shiny tile fade or lose its shine over time but this feature of wood would make it more beautiful.
Pocket friendly
Decorating a Home with a balance of Budget and style is a challenging one. when purchasing any floor covering Price and budget are always a factor. The wooden tiles price range is available to all budgets also affordable that suits everyone and all pockets.
Think about the long-term costs. Wood floors are easier to clean and less likely to be damaged. This will reduce your cleaning cost as well as repair costs over the years. Upgrading your floor tiles with beautiful wooden effect tile which maximizes style and minimizes cost.
Tiles That last For decades
Good quality floors last for decades. The color of the wooden tile does not fade and loses its quality over the year so that it looks as good as new. If you're limited in time and budget, select some stylish and timeless design that will retain over time and do not suffer from going in and out of fashion.
Why purchase tiles from Lycos ceramic?
Lycos Ceramic has a huge experience in the international market so we are always present Innovative product range available in different sizes.
We truly have an Ethical and long-term business relation with our clients and customer. Shop keeper, retailer, wholesaler, trader, e-commerce, supplier, importer, even exporter also and homeowner also grab this opportunity for home decoration.
If you want a product with quality, design, and brand trust make a call today!
so these are the things we do for an art lovers of construction.
To download our product catalog and you can visit our E-Catalogue Page.
To see our global market, you can visit our Global Market Page.
Check out our Products.
Regarding any Queries
For any products inquiry, you can directly contact
Mr Raj Patel
export@lycosceramic.com
No comments yet