4 different types of Water Closet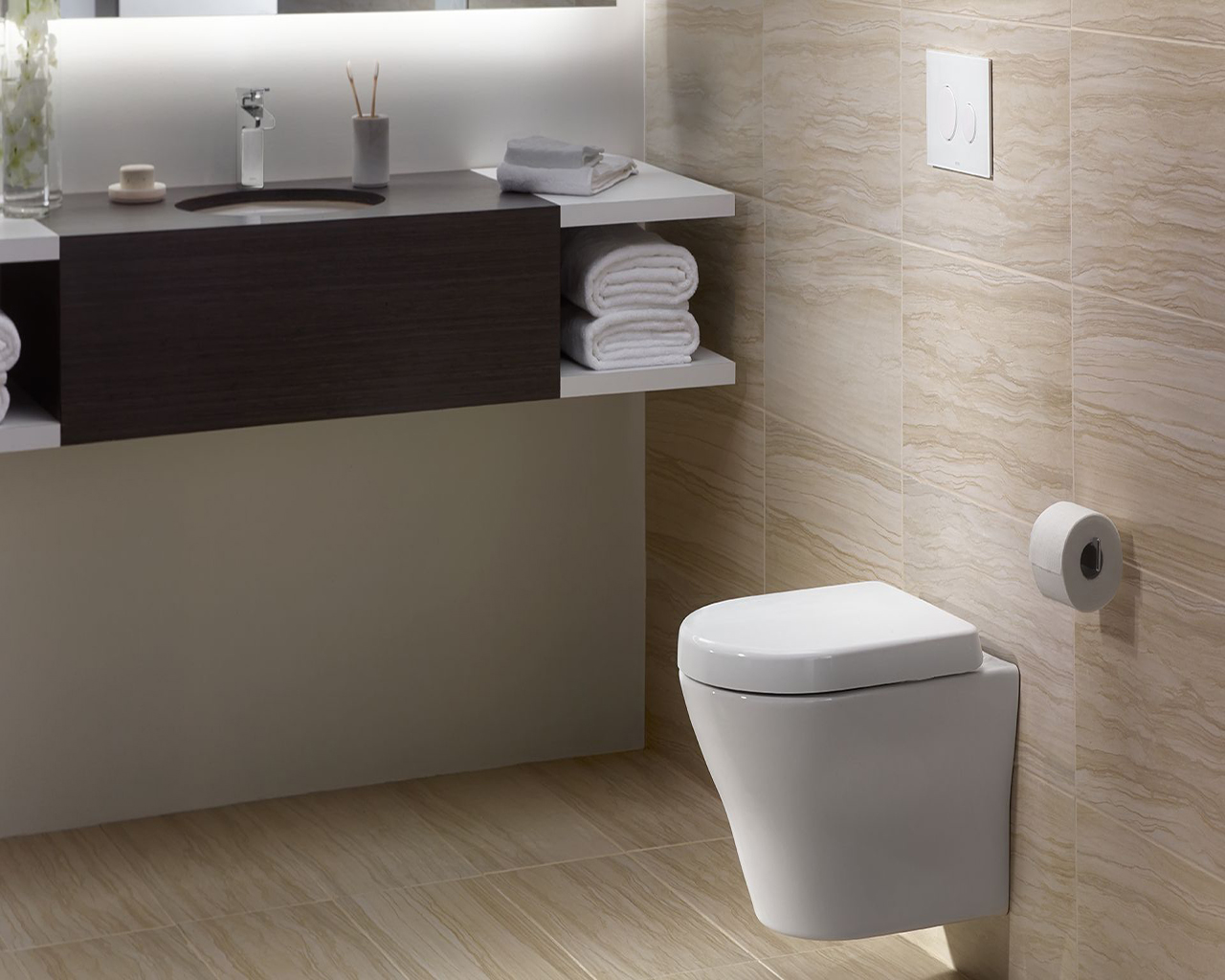 Water closets are an integral part of bathrooms and it is important to be well informed about water closet types and features that come along with them, in order to select the best water closet for your bathroom. Not only does a water closet serve its purpose of providing hygiene, but it also plays a vital role in the overall aesthetics and feel of the bathroom. If you have decided to refurbish your bathroom or are planning to build your beautiful bathroom, you must ensure that you take an informed decision to get the best results!
Here's all about the top 4 types of water closets which will help you select the right style for your bathroom.
Two-piece water closet
A two-piece water closet is a commode where the tank and the pot are separate units that are connected. The tank is placed behind the pot in a way that looks like one unit, but technically it's a separate unit from the pot. Many manufacturers also produce one-piece toilets for buyers who like the units being combined. Lycos ceramic offers you an attractive two-piece toilet – two-piece water closet designs that will fit well with the look of your bathroom and will also complement the interior as a whole.
One-piece water closet
The primary difference between a two-piece toilet and a one-piece toilet is that in a one-piece toilet the tank or cistern is directly connected to the bowl, so it is one unit whereas in two-piece units the tank and the pot are two divided units that are joined. This type of water closet is easier to clean as it has no gaps and spaces between the pot and the toilet tank. It's very hygienic to use as it does not have any area for dirt and grime to gather.
Wall hung closet
Wall hung closet is a toilet with its tank and bowl mounted on the wall. Wall-hung closets are often used in small areas or where floor area is limited, such as commercial buildings. Wall-hung closets have smaller tanks that may require more frequent emptying than other types of water closets, but they also tend to be low expensive.
Smart water closet
A smart or intelligent water closet is an electronic toilet that is capable of taking care of all the toilet needs of its buyers. The smart water closet senses a user when approaching, lifts the lid automatically, and warms the toilet seat. They are intelligent which means they are capable of flushing the water closet automatically after use.
Following are our Sanitary Ware Products :
Toilets
Urinals
Wash Basin
Pedestal Wash Basin
Water Closet
Lycos Ceramic growing faster day by day and you can be a witness to it.
Buy tiles today and join the venture of quality.
Along with Tiles we are also the leading manufacturer of Sanitary ware, Bath accessories, Faucets, Shower etc.
We have a wide range of amazing sizes and patterns that will leave you speechless.
To download our product catalogue and you can visit our E-Catalogue Page.
To see our global market, you can visit our Global Market Page.
Check out our Products.
Regarding any Queries
For any products inquiry, you can directly contact
Mr Raj Patel
export@lycosceramic.com