How to Choose the Best Luxury Bathroom Fittings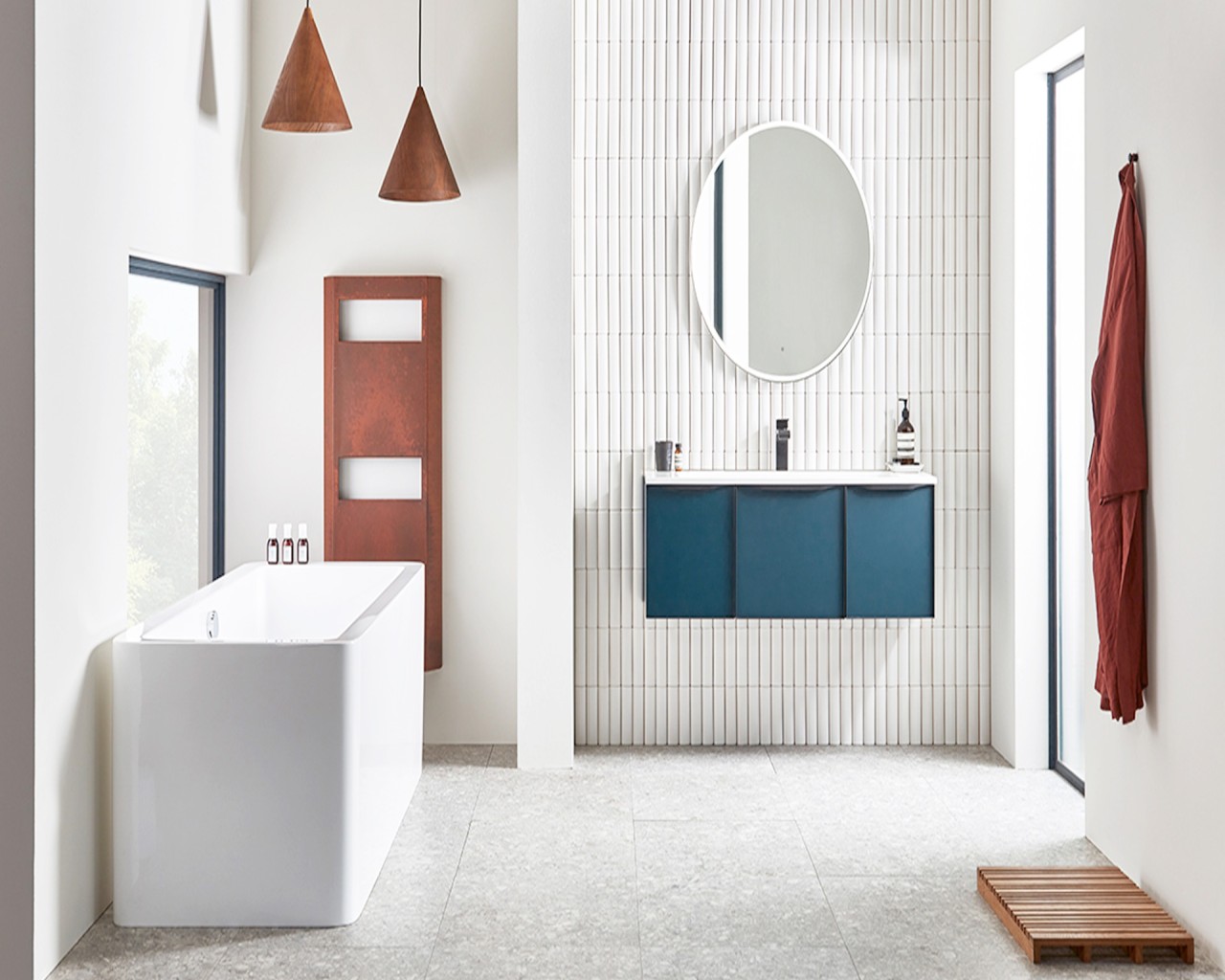 When it comes to searching for the perfect luxury bathroom fittings, there are several things to keep in mind. From choosing the right materials and designs to incorporating functionality and personal taste, this easy guide will help you make the smartest choice for your home.
Consider the Durability and Quality of the Material
While it's important to choose a design that reflects your own sense of style, you also need to keep in mind the durability and quality of the material. Not all materials are created equal, so take some time to research what types are best for luxury bathroom fittings. Popular choices include metals such as stainless steel and brass, natural stone products like marble, granite or limestone, as well as ceramic or porcelain. Each material has its own unique look and level of durability — be sure to weigh all the pros and cons before making your decision.
Think About Whether it will be Practical and Easy to Install
When it comes to luxury bathroom fittings, it's not just a matter of appearances – you'll need to consider how practical and easy the fixtures will work in your bathroom too. Even if your chosen design looks stunning, if it's difficult to install and maintain, then you might regret your choice later on. Look for fittings with intuitive designs which are user-friendly and as easy as possible to use. You should also aim for models which can be easily integrated into already existing bathrooms.
Investigate How Easy it Will Be to Clean and Maintain
An important point to consider when shopping for luxury bathroom fittings is how easy it will be to keep them clean. Bathrooms should always be hygienic and fully sanitary if you want them to remain in the best possible condition. Look for fittings which can be easily wiped down, with little or no need for specialized cleaning materials or liquids. As an added bonus, if your fixtures are low maintenance, it can save you money as well as time in the long run.
Research Different Shapes, Colors, Designs, and Finishes Available
When you are shopping for luxury bathroom fittings, it is important to research the various materials, shapes, colors, and designs available. Take time to explore different styles and select a style that suits your home best. The finishes that are available come in a range of options from glossy and matte through polished brass or chrome. Choosing one which complements your overall decor helps create an elegant look.
Make Sure You Choose Truly Luxurious Fittings
While it is important to choose bathroom fittings that reflect your decor, you should also make sure they are genuinely luxurious. Look for high-quality materials like brass or stainless steel as these look much better and will last longer than plated metal or plastic finishes. Keeping this in mind will help ensure your bathroom looks great for many years to come.
5 Elegant Luxury Bathroom Fittings to Transform Your Bathroom
Luxury Wall-Mounted Faucets
Wall-mounted faucets are elegant and efficient. Look for ones with an ergonomic design to make them easy to operate without compromising on aesthetics. They can be fitted easily on the wall beside a sink or basin, or they can be combined with a shower column. Choose from modern designs that come in different shapes and finishes such as chrome, brass, gold and bronze to add a luxe touch to your décor.
High-End Rain Shower Heads
Rain shower heads are now a popular choice to give bathrooms an effortless look of luxury. Choose from a variety of shapes and designs, such as round, square or rectangular. They allow you to enjoy the feeling of standing in a rain shower, while the soothing water streams gently over your body. Rain shower heads require several features like large head spray surface, anti-clog nozzles and easy cleaning options for maximum convenience.
Elegant Freestanding Bathtubs
Take your bathroom to the next level with an elegant freestanding bathtub. These luxurious tubs are the perfect center piece for any bathroom and come in a wide array of designs. From modern twists on classic style to sharp-lined pedestals, there is something for everyone – even whirlpool baths for those that love something extra special. If you opt for a stone or granite tub, be sure to seal it with a good quality sealer to ensure long lasting protection.
Lighted Mirrors for a chic Vanity Space
Make your bathroom a chic haven with a lighted vanity mirror. Perfect for makeup application, these mirrors come with built-in LED lighting that offer excellent illumination while creating a beautiful ambience in the room. Available in many different shapes and sizes, you are sure to find the perfect fit for your bathroom! For an even more glamorous look, choose one with USB ports to easily charge any of your devices – making it like a personal mini beauty parlor.
Statement Sinks & Basins to Transform the Look and Feel of Your Bathroom
Add a touch of luxury to your bathroom with elegant statement sinks and basins. From classic rectangular basins to sleek square shapes, these bathroom fittings make a sophisticated addition that will elevate the entire look and feel of your bathroom space. Match them with modern vessel faucets for a chic, contemporary style or opt for vintage-inspired designs with cross-handle taps for an old-world charm. Choose from materials such as ceramic, stone, glass, copper or stainless steel and customize to create an exceptional version of timeless sophistication.
Buy Lycos luxury Bathroom Fittings that is good for extra glamour to your bathroom.
One of our favorite bathroom storage ideas is to combine open shelves and cabinets to create s storage. And it's interesting to look at.
If you are planning to buy Bathroom Fittings! Pick up your phone and mail/call us. We surely give you an attractive offer.
We are supplying our products, from an individual to a giant company.
So whoever you are we cares for you!
Along with Tiles we are also the leading manufacturer of Sanitary ware, Bath accessories, Faucets, Shower etc.
We have lots of Verities, designs, and Patterns in tiles.
Check out our Facilities and Packaging Detail for brief information.
We have our own QC team so as to make sure that we deliver AAA grade quality products.
We give you quality trust and our 24-hour manpower support.
Lycos Ceramic growing faster day by day and you can be the witness of it.
Buy tiles today and join the venture of quality.
We have a wide range of amazing sizes and patterns that will leave you speechless.
To download our product catalogue and you can visit our E-Catalogue Page.
To see our global market, you can visit our Global Market Page.
Check out our Products.
Regarding any Queries
For any products inquiry, you can directly contact
Mr Raj Patel
export@lycosceramic.com